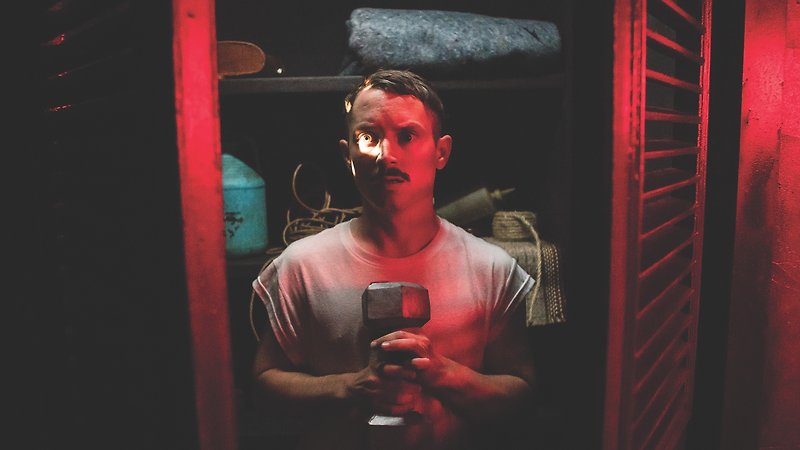 For one hell of a night out, don't miss the New Zealand premiere screenings of this blackly comic, gleefully unhinged thriller by one of our biggest film culture champions.
Elijah Wood stars as Norval, a thirtysomething wannabe-DJ who receives a letter from his estranged father, inviting him to reunite at his remote home on the Oregon coast. As soon as Norval arrives, however, things feel off; his dad (played with noxious relish by Stephen McHattie) seems surprised to see him, drinks constantly and frequently trades in menacing remarks. After some cringeworthy attempts at father-son bonding, Norval guns for a confrontation, and suddenly, things take an unexpected turn... And then from there, the turns just don't stop coming.
Already recognised as producer, programmer and film festival founder, Kiwi genre-giant Ant Timpson can now add 'feature director' to his credentials with this genre-bending mystery train tailored to surprise even the savviest of seasoned movie-goers. A film that switches gears when you least expect it, the final 15 minutes alone credibly veer from guffaws to grimaces to genuine emotion without breaking a sweat. If you like your thrillers loose, violent and frequently hysterical, this is one evening you won't want to miss. — JF
"[A] funny exploration of the fraught familial relationship, defying genre and expectation at every hairpin turn… Provocative and ballsy… those who stay on its wavelength are in for something insanely entertaining." — Kimber Myers, The Playlist
Declaration of interest:
The staff and trustees of NZIFF congratulate Incredibly Strange programmer Ant Timpson on his directorial debut feature.