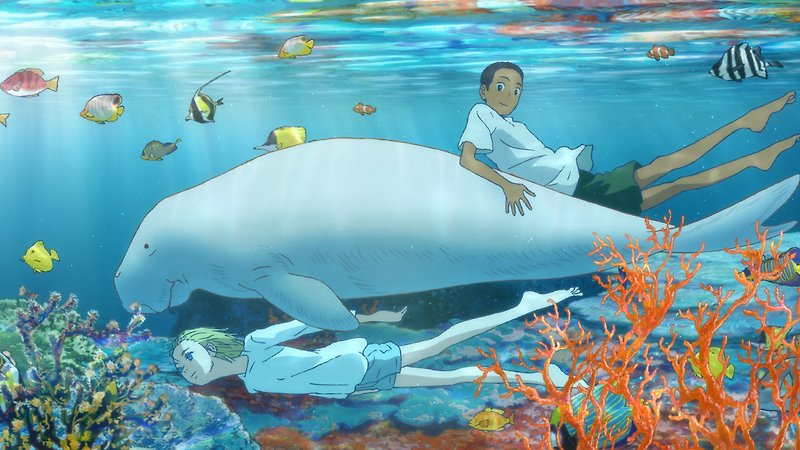 Children of the Sea
2019
Kaijou no kodomo
Based on the exquisite manga of the same name, Children of the Sea draws on the talents of Japan's famed Studio 4°C (Mind Game, NZIFF04; Tekkonkinkreet, NZIFF07) and the mighty Joe Hisaishi, whose magical scores are the lifeforce behind so many of Studio Ghibli's animated classics.
"This is one of the most beautifully animated films I've seen in years. Children of the Sea revolves around Ruka (Ashida Mana), a headstrong 14-year-old girl who lives in a coastal town near Tokyo… While wandering the town, she visits the aquarium where her father works and witnesses something incredible: a boy swimming among the whales.
This boy, she learns, is named Umi… [and] he and his brother, Sora… were raised in the ocean by dugongs. Ruka begins spending time with Umi and Sora and, like the brothers, discovers that she shares an almost magical connection to the ocean. Meanwhile, a mysterious gathering of aquatic life off the coast seems imminent – a gathering where the three children of the sea appear destined to play a crucial role.
This is a film you experience on a deeper level, one that washes over you like a wave… It's hard to overstate what an atmospheric triumph Studio 4°C has pulled off here." — Matt Schley, The Japan Times