NZIFF 2015 Wrap Up Report
Monday 7 September 2015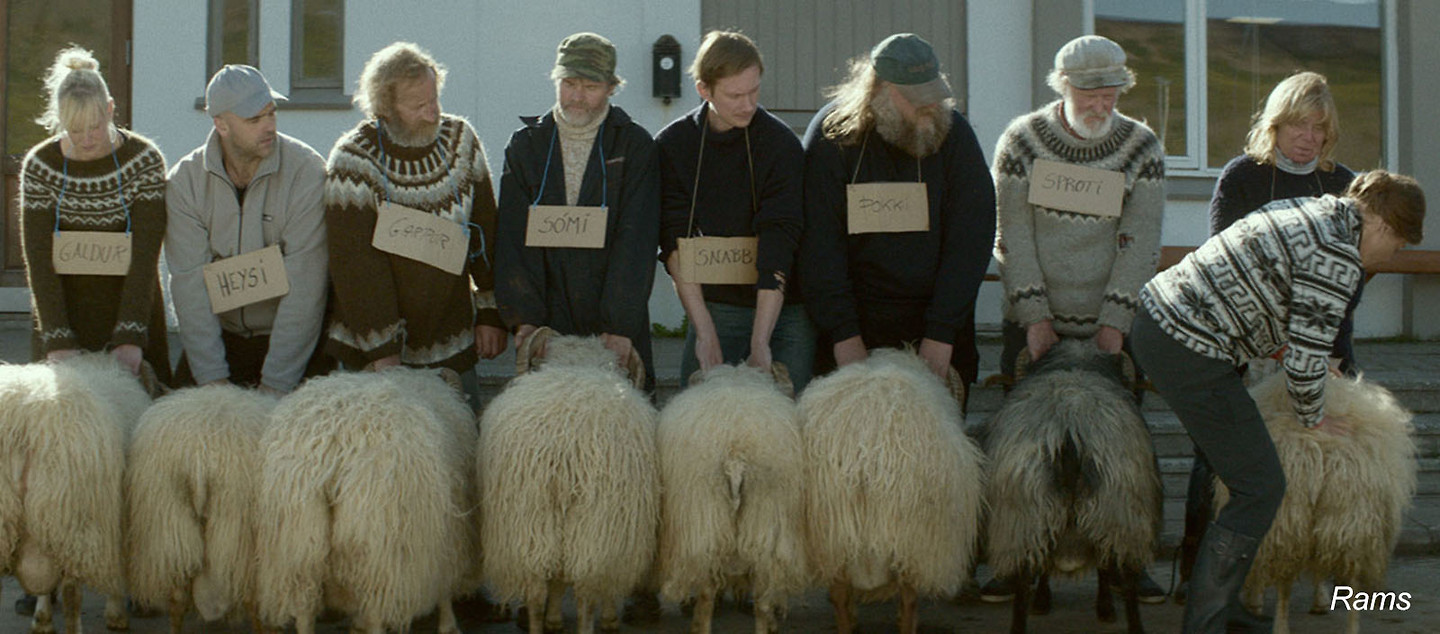 A month after our final Auckland screening the action has moved to the provinces. At the NZIFF office in September we traffic in reports, not movies, passing on the news – most of it very good – to the many individuals and organisations who contributed to a bumper 2015. We're keen to hear your reports too, while the weather's still brisk and impressions are fresh.
In its 47th year NZIFF in Auckland hit an all-time record attendance at 105,406 admissions. That number might have been even more phenomenal if we'd properly assessed the allure of Peggy Guggenheim on our original schedule: as fast as we added sessions of this fascinating portrait, they filled up. It was in fact a Super Documentary year, with Amy dominating the spotlight – or maybe just lending it to us – from the moment we announced our screenings. The good word on the other big one, Sherpa, took a little longer to spread, but Jennifer Peedom's breathtaking film had become a must-see by the time the Auckland screenings were over. (If you missed it at the Civic you may be waiting until next year for the release, buoyed, let's hope, by the Oscar nomination it so richly deserves.)
Having selected the film from an early morning staff preview shared with an audience of five, I was a nervous festival programmer when I took my seat for the opening night screening of The Lobster. My enjoyment of NZIFF 2015 began from the moment, twenty minutes later, when I knew for certain that such artfully determined perversity was even more fun with an audience of 2,200. Colin Farrell, you are a hero.
As it happens, our choice of centrepiece was to take more of a battering from the unconvinced, not that I recall ever having claimed that The Assassin was an action movie. And yet, the numbers were huge for this transportingly beautiful (and exquisitely kinetic) film; and its stout defenders are numerous. NZIFF 2015 may have been a festival full of disagreements, but it rarely felt disagreeable. Some have told us it felt livelier than ever.
The other features to draw big Civic crowds were 45 Years – also contentious in its way – Phoenix, The Mafia Kills Only in Summer and Grandma while at SKYCITY we filled up for that triumph of taciturn cinema, the tale of Icelandic bachelor farmers who don't talk to each other for 40 years, Rams. That's entertainment.
Topping the box office amongst the New Zealand films was the sole feature of obvious local provenance, the dildo-wielding metalhead gross-out Deathgasm. Last year's Housebound may look like Ozu in comparison, but two big late-night audiences had a ball.
Of the wealth of local documentaries we celebrated, our premiere screenings of two films marking the Tūhoe Crown Settlement will surely be long remembered. Ever the Land and The Price of Peace played to a packed SKYCITY Theatre on successive days: these complementary visions of reconciliation and recuperation were received with gravity, hopefulness and tears.
For the first time in its brief, illustrious history the New Zealand's Best Short Film Competition handed out prizes to as many as four of the six finalists, no consolation to the two excellent films that missed out, but a clear indication of the strength of the 2015 line-up.
It was a stand-out year for live music at NZIFF. Fresh from immersing us in Rachmaninoff's Second Piano Concerto on screen, Flavio Villani treated audiences to a little Schubert and Scriabin at the Wintergarden Q+As. Lonesome with a new score from James Milne and friends met the on-screen dynamism of 1928 to exhilarating effect. This was surely the barnstorming, one-of-a-kind event at this year's NZIFF. And Charlie Chaplin delighted a full Civic, with consummate assistance from the Auckland Philharmonia Orchestra conducted by Marc Taddei.
Guest appearances were plentiful and rewarding. You didn't have to be Scottish to be savour the joy and sadness in Virginia Heath and Grant Keir's From Scotland with Love. Crystal Moselle brought us up to date on her Wolfpack. Metro's Simon Wilson hosted a riveting Q+A with Sherpa's Bridget Ikin and Jennifer Peedom. Kidlat Tahimik followed up his 140 minute Balikbayan with performance art. Tim Wong found himself fielding queries and comments from filmmakers whose work he'd extolled in Out of the Mist.
It's time already for me to head to Toronto and begin the search of NZIFF 2016, though the annual debrief is far from over. Your feedback, via the accompanying questionnaire, has an important role to play. Don't be too shy to tell us what you suppose we already know: being well-armed with information about patron dissatisfaction has helped us work for change ourselves. By all means tell us what you think we're doing right. And don't hesitate to point out gaps in service or information you feel we might never have thought of. To last year's respondent who proposed we introduce a title card identifying short films ahead of features, we hope you got to see your suggestion taken up this year and to enjoy the resulting alleviation of are-they-showing-the-right-movie? panic. Your next good idea is eagerly awaited.
All the best
Bill Gosden – NZIFF Director
Fill in the NZIFF survey before 5pm on Monday 28 September and go into the draw to win
one night's accommodation at

Heritage or CityLife Hotels (conditions apply).