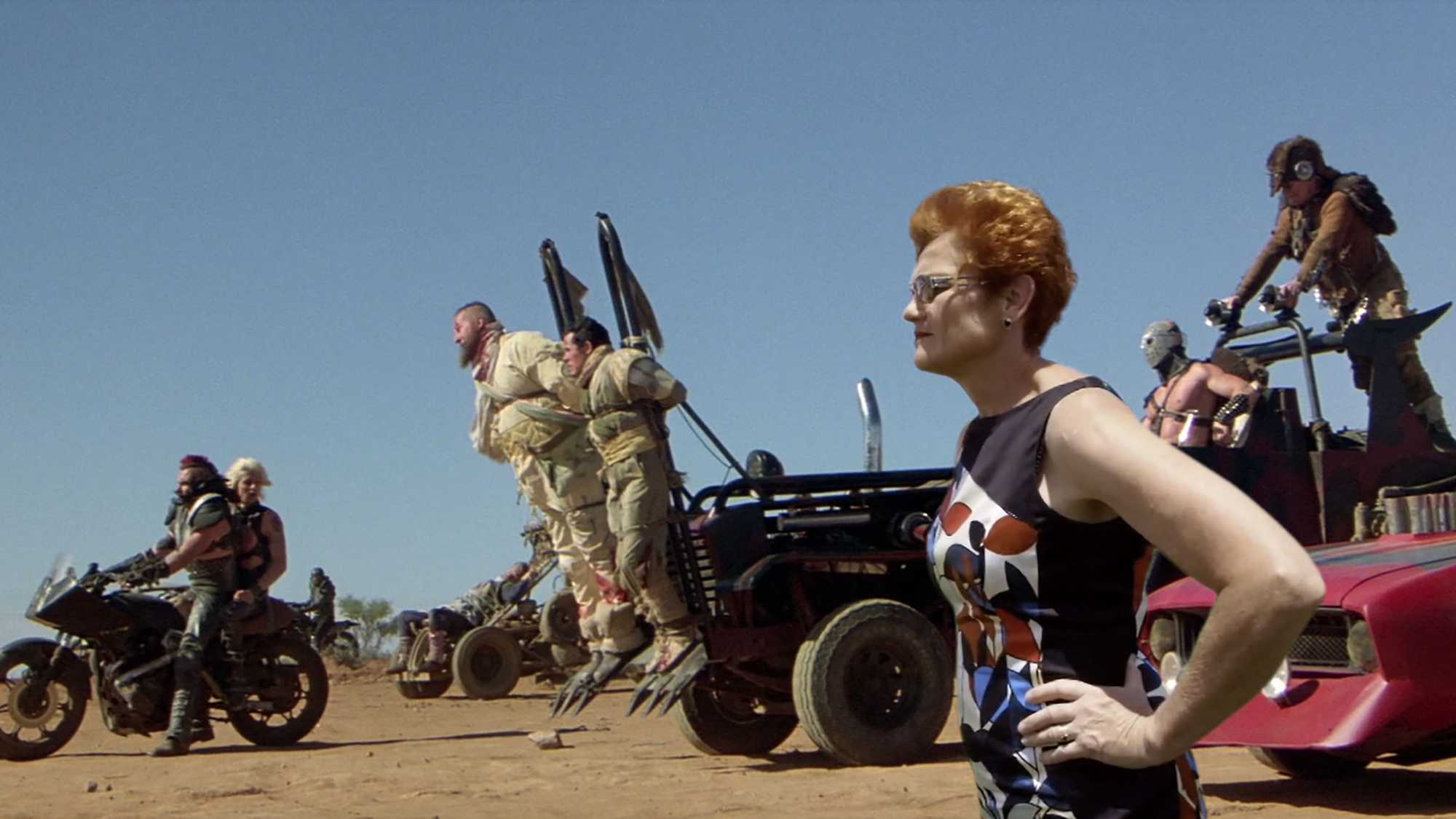 Session dates and venues to be announced
Soda_Jerk will present their film in person at its NZIFF screenings.
TERROR NULLIUS is an incendiary meeting of unpopular opinion and popular culture: a wildly irreverent up yours to the Australian political status quo. Part collage, part meme, this straight-talking montage film sets out to 'unwrite' history as written by the colonial victors, reworking hundreds of movie and TV excerpts into a fierce – and very funny – counter-narrative of the country's national mythology.
A who's who of screen heroes and villains collide to reveal a deep strain of racism, bigotry and cruelty behind the image of laid-back Australia, and, thanks to some creative digital compositing, you may never look at Mad Max and Skippy the Kangaroo in quite the same way again. The film's wrecking-ball quality, personified by its punk disregard for copyright law, leaves no doubt about its activism, though it is through consistently imaginative editing that it goes well beyond agitprop, repopulating an official moving image legacy with heretofore marginalised gays, feminists and minorities. New Zealand cinema also plays a key supporting role in the sample mix. The filmmakers, who have been attacked as 'un-Australian', are the first to point out that nothing could be more Aussie than taking credit for Kiwi talent. — Tim Wong
"Weird, dazzling, kinetic, dizzyingly ambitious… TERROR NULLIUS is a fiercely distinctive and interesting film… a crazy, punch-drunk, astral-projecting, bizarro roller-coaster ride through Australian cinema, with an unnerving ability to observe things that were never said and forge connections that were never made… There is a feeling the directors enjoy watching old sentiments burn to the ground, with a 'nothing is sacred' ethos, all about challenging old narratives and asserting new ones." — Luke Buckmaster, The Guardian