You Asked and We Shall Deliver
Thursday 10 May 2018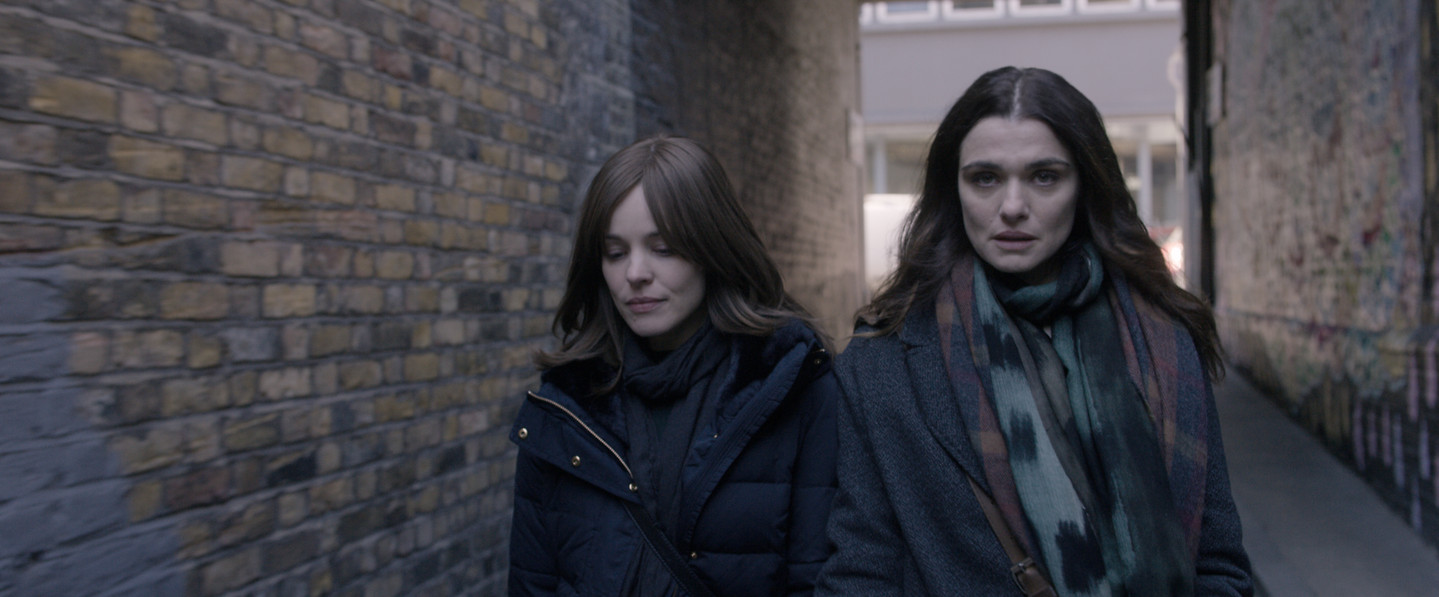 Your requests have been heard and we are delighted to reveal a further five films joining our Early Announcements. Featuring three female-helmed films – including Lynne Ramsay's Cannes award-winner You Were Never Really Here and Lucrecia Martel's Zama – alongside the highly anticipated Lucky, this year's line-up is already proving to be a bountiful bouquet of fine cinema.
Rachel Weisz and Rachel McAdams in Disobedience
Rachel Weisz stars as a black sheep drawn back to her London Orthodox Jewish home, rekindling sparks with a childhood friend (Rachel McAdams) in the English-language debut of the director of Gloria and A Fantastic Woman.
"A quietly profound exploration of identity, sacrifice, and the connection all human beings long for, whether or not their God or their family or their community approves." — Leah Greenblatt, Entertainment Weekly
Read more about Disobedience
Farewell Harry Dean Stanton: Lucky
After an idiosyncratic career of iconic roles for everyone from Wim Wenders to David Lynch, the late Harry Dean Stanton hangs up his hat with this wryly funny, affecting character study in Lucky.
"Everything Harry Dean Stanton has done in his career, and his life, has brought him to his moment of triumph in Lucky, an unassumingly wonderful little film about nothing in particular and everything that's important." — Joe Leydon, Variety
Read more about Lucky
This Year's My Year with Helen: RBG
US Supreme Court Justice Ruth Bader Ginsburg has developed a breathtaking legal legacy while becoming an unexpected pop culture icon. RBG is a revelatory documentary exploring her exceptional life and career.
"A story as necessary as ever, as America continues to slip backward, even as Ginsburg continues to push forward." — Kate Erbland, Indiewire
Read more about RBG
From Cannes (2017): You Were Never Really Here
Lynne Ramsay, director of Ratcatcher and We Need to Talk About Kevin, teams with Joaquin Phoenix for a startling, nerve-shredding thriller about a brutal hitman contracted to save an abducted teen.
"Lynne Ramsay's disquieting and skilfully crafted thriller doesn't let us off the hook." — Stephanie Zacharek, Time Magazine
Read more about You Were Never Really Here
Long-awaited, from one of the greats: Zama
The brilliant Argentinian auteur Lucrecia Martel returns with a feverish, formally sophisticated period piece about a Spanish officer's personal hell in colonial South America.
"Beautiful, hypnotic, mysterious and elliptical." — Manohla Dargis, NY Times
Read more about Zama

In anticipation of your next request, we're pleased to let you know the full Auckland programme will be on the streets Tuesday 26 June with tickets on sale from 29 June and the Wellington programme will hit the streets Friday 29 June with tickets on sale from 5 July.