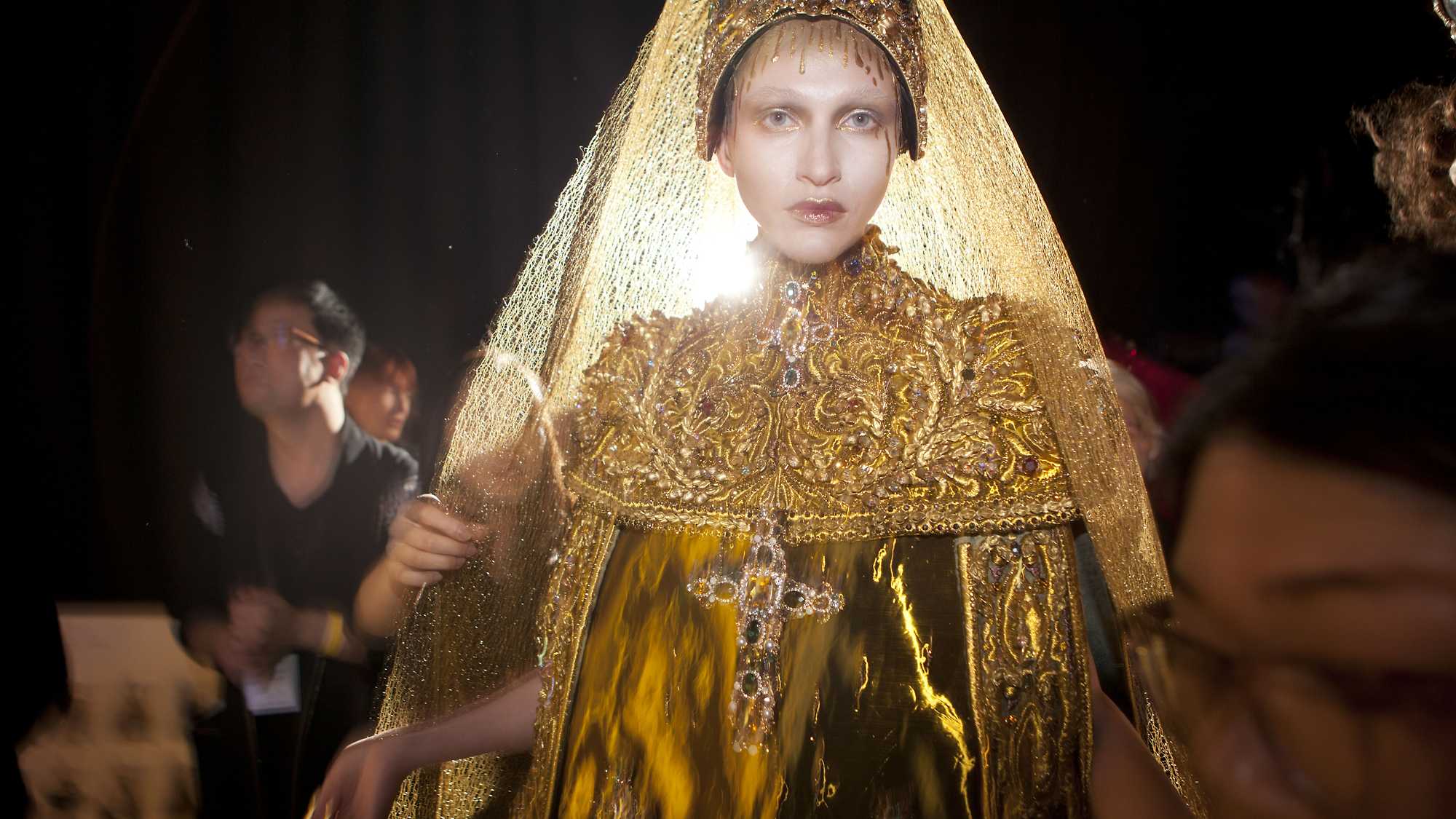 Pietra Brettkelly will present her film in person at its Sunday 19 August screening.
Chinese designer Guo Pei made fashion headlines around the world when Rihanna wore her massive canary yellow gown to the Met Gala in 2015. If ever a dress was intended to stop the show, this was it. Typically of Guo Pei, it was intricately embroidered and bejewelled, the product of years rather than months of work – an opulent one-off, likely only ever to be worn on a catwalk or red carpet.
How did the daughter of a communist soldier and primary school teacher, educated, as she informs a bemused Western press at 'No 2 Light Industry School, Beijing', become the designer of choice to China's one percent, positioning herself for global significance? We are taken into her world as she seeks acceptance from Paris' Chambre Syndicale de la Haute Couture. Her irresistible force may have met an immovable object.
In milieux as different as Afghanistan (A Flickering Truth), South Sudan (The Art Star and the Sudanese Twins) and a New Zealand high school (Māori Boy Genius), Kiwi director Pietra Brettkelly has excelled as an enthralled yet keenly perceptive observer of highly driven individuals. In Guo Pei she meets a subject fit for the times. The contemporary hankering for imperial grandeur may never have looked more insanely magnificent than in Guo Pei's world of wearable arts. Its roots in suppression, aptly alluded to in the film's title, are astutely observed in Brettkelly's fascinating, gorgeous film.
"With a remarkable eye for detail and exquisite blending of visual art forms, Pietra Brettkelly captures Guo's drive, artistry, meticulousness, and acumen." — Brian Gordon, Tribeca Film Festival