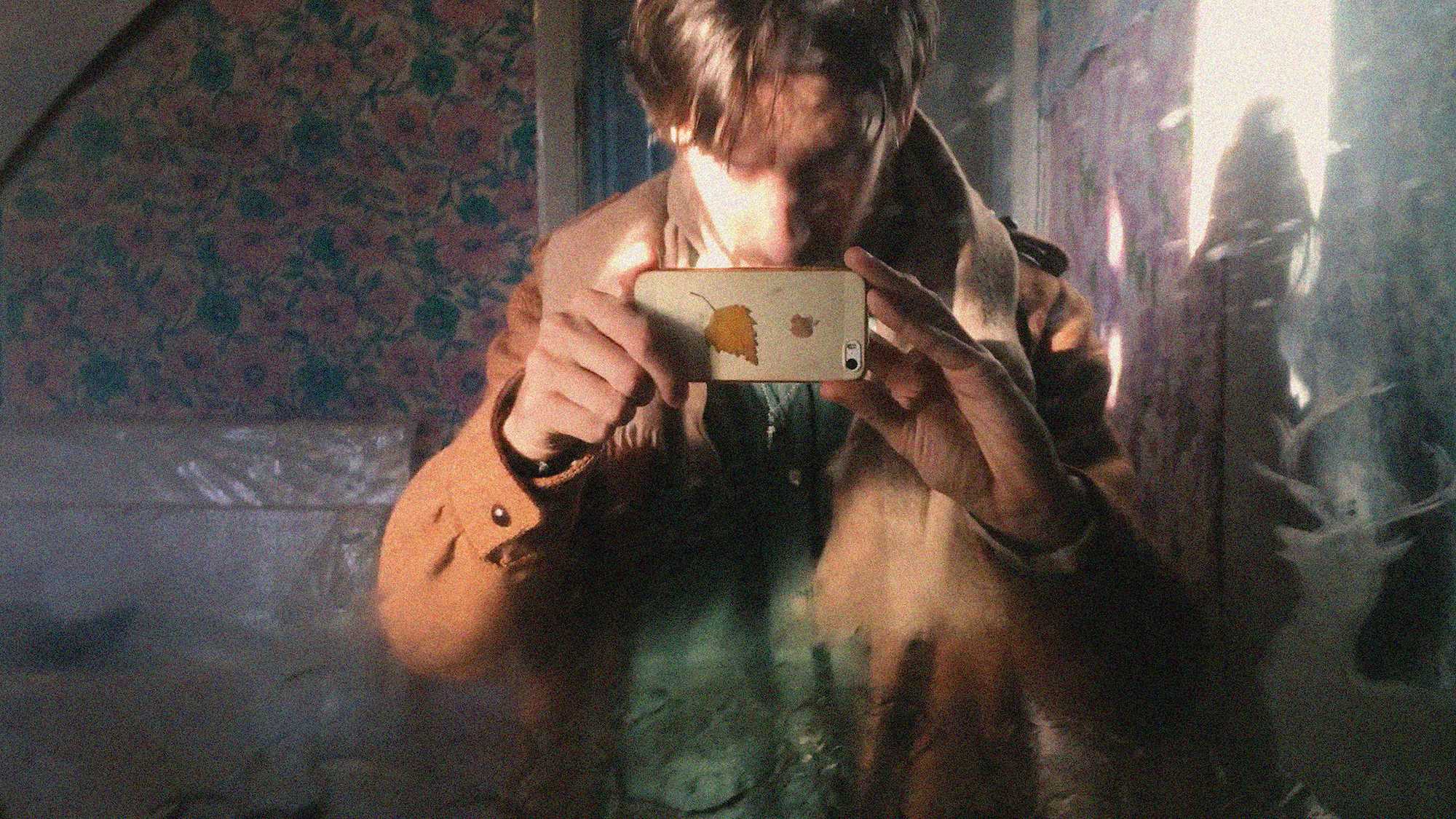 Oko na Roki
2018
The Eye in My Hand
World Premiere
Martin Sagadin will present his film in person at its NZIFF screenings.
The one 'experimental' feature to be submitted by a New Zealand filmmaker this year is a thing of remarkable wandering beauty. Shot with a hand-held camera whenever the spirit took him over a period of four years, Martin Sagadin's film is a succession of colour-saturated visual pleasures, woven with occasional diegetic sound and a feather-light musical score composed by Anita Clark and the filmmaker himself.
Everything feels caught by the camera, not staged for it. Sagadin, his partner and their friends hang out, and traverse the wide open, often broken spaces of Christchurch where they live. They get out of town, follow the rivers, picnic in the hills, pop up in Wellington and Auckland. There are pets galore. The glimpse of a baby late in the film maybe signals a new phase ahead for this band of friends, but that's to imply structure in a film shaped by memories that strike wherever Sagadin's for beauty takes him.
Here a ravishing blue-and-white image of fruit blossom and sky may segue to a bike-cam tracing a path strewn with russet fallen leaves. Two black-and-white dogs swirl round the backyard greenery joined at the teeth by the contested fragment of a football. Schoolboys by Rene Magritte walk home through the grey green park in the fog. There's photography of water to gladden the soul of Andrei Tarkovsky. A low lying sun irradiates a gazillion dust motes in an empty living room. Seeking to keep hold of such pictures, Sagadin adds to the store of wonders we have seen ourselves.
"Oko na Roki is a nearly wordless collage of moving images and sound which come pretty close to resembling my own memories of the last four years… It owes its existence to my own fear of loss of memory, to this particular time I find myself in, where I always have immediate access to a camera and to my friends… for whom this film is made." — Martin Sagadin