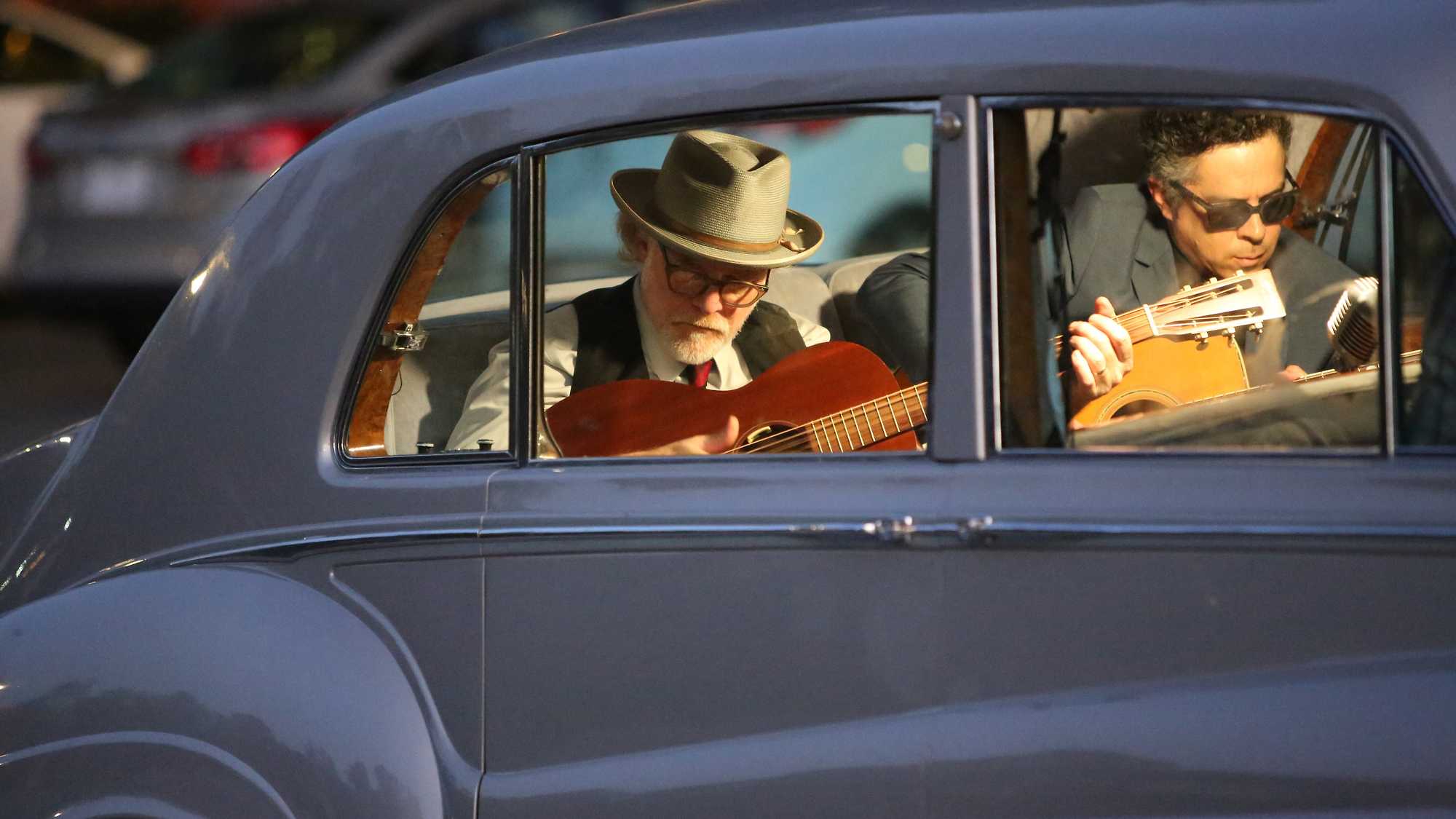 The premise of Eugene Jarecki's road trip doco (formerly known as Promised Land) is as simple as his movie is wildly ambitious. Having landed Elvis Presley's 1963 Rolls-Royce Phantom V, he outfits the notably un-American vehicle as a travelling recording studio and drives it across the US. Retracing the King's rise and fall from Tupelo to Las Vegas and beyond, he sounds out America's parallel decline into bloated, white-spangled-jumpsuit torpor.
Laying down tracks in the back seat are musicians as attuned to the road as John Hiatt, M. Ward and EmiSunshine and the Rain – who let rip with some fine blues licks – while the Stax Music Academy Singers offer an a cappella rendition of Aretha Franklin's 'Chain of Fools'.
Riding shotgun, Greil Marcus, Luc Sante, Emmylou Harris and Scotty Moore may be the familiar experts, but their Elvis stories often cut deep. Chuck D reiterates his legendary diss ("Elvis never meant shit to me"). Others, like Mike Myers, David Simon, Lana Del Rey, Ethan Hawke and Ashton Kutcher may seem random, but who can be surprised that Jarecki's project has them riffing with insight and feeling on celebrity, Elvis, Trump and the ghastly spectre formerly known as the American Dream?
"[It's] a biography of the 20th century's most famous musician; a story about how a man became king of a democratic nation; a nuanced analysis of cultural appropriation in a multi-racial society; a southern-fried rock 'n' roll performance piece; a horrifyingly sober look at the rise of Donald Trump… the best recent film about how the hell we got here; and more. So much more." — David Ehrlich, Indiewire