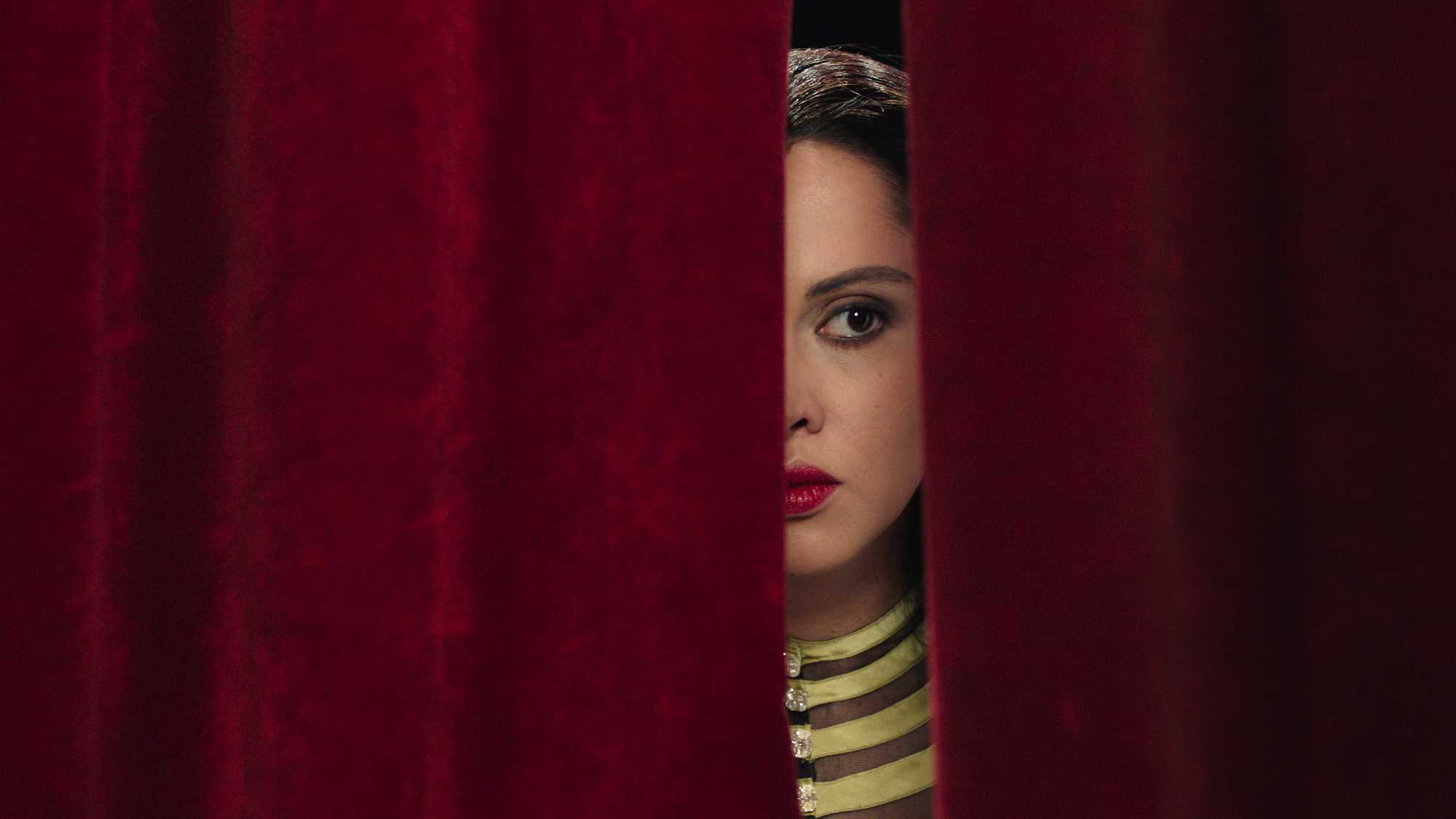 Looking for Oum Kulthum
2017
Iranian artist and filmmaker Shirin Neshat's visually ravishing ode to beloved Egyptian singer Oum Kulthum is also a rich and complex film about artistic pursuit. Oum Kulthum rose to prominence in the 1920s and her career soared to iconic heights over the following decades. Adored first by royalty, then the revolutionaries, she became a true star of the Arab world, her trajectory inextricably linked with Egypt's move to nationhood.
Using a prismatic, film-within-a-film structure in which outsider Iranian director Mitra struggles to make a film about her elusive heroine, Neshat parallels the prejudices and the personal cost experienced by both filmmaker and singer in their very different quests for artistic perfection. Working with regular collaborator Shoja Azari and reprising her interest in the transcendent power of song (so powerfully rendered in her 1998 installation work Turbulant), Neshat follows Women Without Men (NZIFF10) with another arresting film, one that gives glorious testimony to the experience of being a creative and successful Muslim woman. — Clare Stewart
"Dreamlike visions, archive images and reconstructions of the most important moments in the history of Egypt (the revolution, the feminist marches, the end of the monarchy) are intertwined and mingle with the trials and tribulations of Mitra and her work on set. In this complex mesh of cross-references and connections, the musical moments really come to the fore, in particular the two concerts given by the monumental singer in honour of King Farouk, first of all, and later of President Nasser, in front of the ecstatic faces of her fans, who admire and sing along with her.
The movie immerses us in Egypt in the 1950s and 1960s, and in its traditions, at a time when the Middle East showed its more open-minded and cosmopolitan side – but above all, it is a subtle portrait of the person behind the icon, a legend who was first and foremost a woman, and proved a role model for so many Arab females who are fighting to assert themselves." — Vittoria Scarpa, Cineuropa