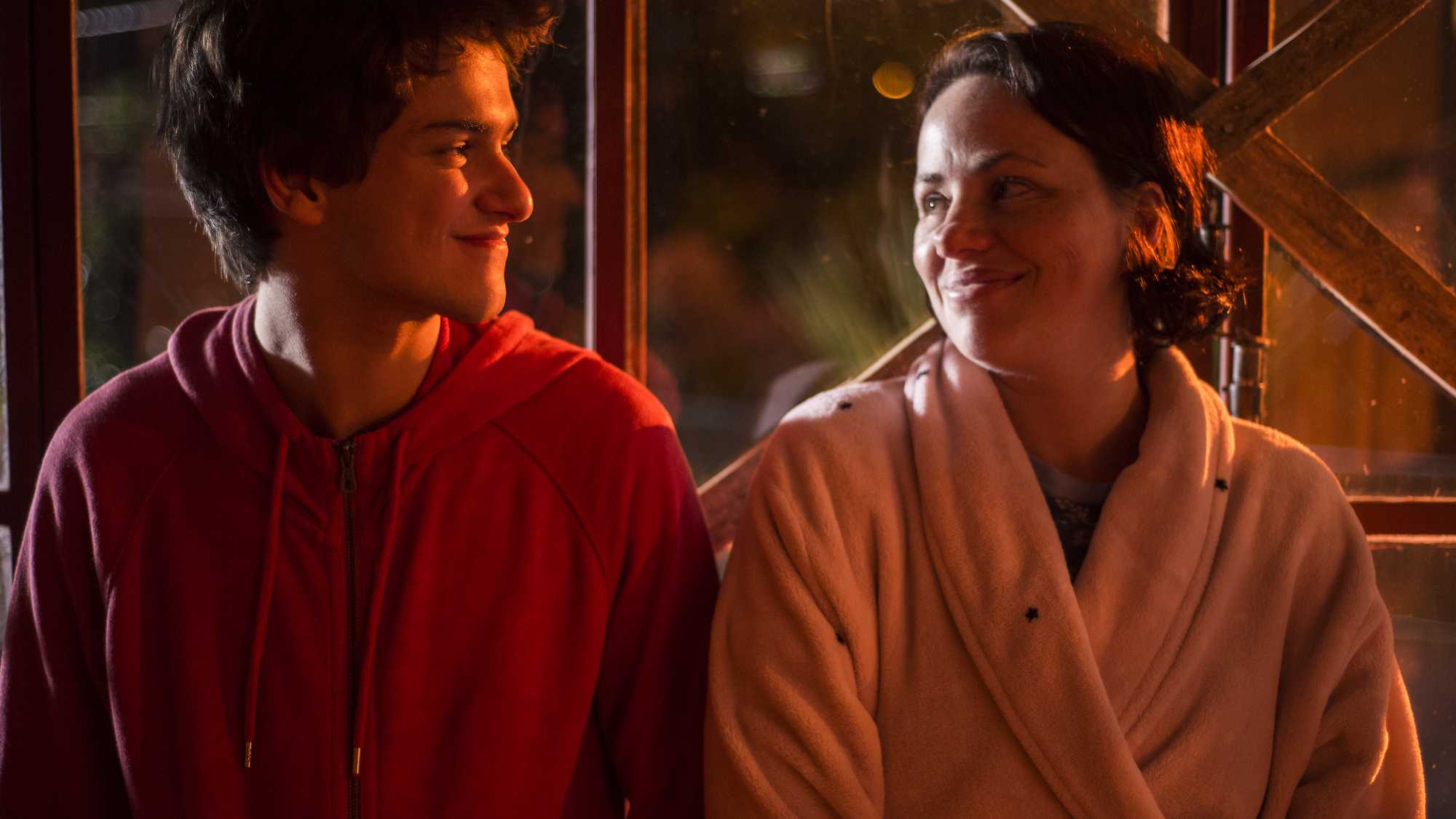 Certain travails of motherhood are embraced with buoyant good humour and poignancy in this film written by husband and wife team, director Gustavo Pizzi and lead actress Karine Teles (The Second Mother).
Irene (Teles) has four sons. The youngest are six-year-old twins, played by Teles and Pizzi's sons. (The abundance of first-hand experience clearly informing the film extends to the casting.) Middle boy Rodrigo (played by Teles' nephew) is overweight and permanently attached to his tuba, while the apple of everybody's eye, 17-year-old Fernando (charismatic Konstantinos Sarris) is an ace high school athlete. Irene also plays mother to her sweet but impractical husband, Klaus. Miraculously she has carved out some space for herself, studying to complete the high school diploma she long ago abandoned to take up work as a maid.
When Fernando announces that he wants to leave home, Irene is blindsided. Like many before her, she does not rise to the occasion. Loveling's winning shrewdness lies in understanding all too well that awkward rites of passage are not for 17-year-olds only.
"The first pangs of empty nest syndrome hit the devoted, exuberant mom at the center of Loveling, a captivating portrait of the joys and aches of family life. Karine Teles brings ferocious warmth and humor to the lead role… She creates an exceptionally sympathetic focal point for a story that embraces the messy tenderness of life as it's lived." — Sheri Linden, Hollywood Reporter