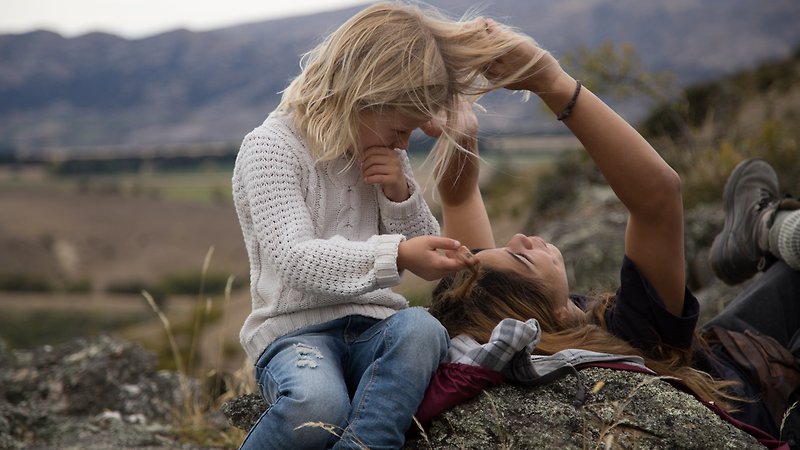 Jackie van Beek will be in attendance for a Q+A following both screenings.
Writer/director Jackie van Beek's award-winning short films have had strong international impact in both festival and educational contexts. However, New Zealand audiences will probably know her as Pauline from Funny Girls, or for her comic performance in What We Do In the Shadows. As a writer, Van Beek's artistry has a more poetic and serious bent, and in The Inland Road she turns her attention to home and family. Here her philosophical enquiry focuses on mothering, daughters, boyfriends and the after-effects of sexual encounters.
The cinematography by Giovanni C. Lorusso boasts the rugged farm landscapes of Central Otago, strikingly captured in natural light. These spacious landscapes contrast with hand-held close-ups of the superb naturalistic performances. Teenage Tia, on the run from a disrupted family situation, is played with subtle depth by newcomer Gloria Popata. Tia's life becomes entangled with farmer Will (David Elliot), his pregnant wife Donna (Chelsie Preston Crayford) and their six-year-old niece Lily (Georgia Spillane), all beautifully portrayed.
The dramaturgy resists conventional narrative choices to reach gentler yet resonant conclusions. It's particularly enjoyable to see female characters show such sensitivity, complexity and empathy – a welcome change for this kind of territory.
Van Beek elicits delicate and truthful performances from her cast, and weaves a character-focussed drama which leaves the viewer contemplating the ways our actions affect each other, and how each of us longs for home. — Jo Randerson