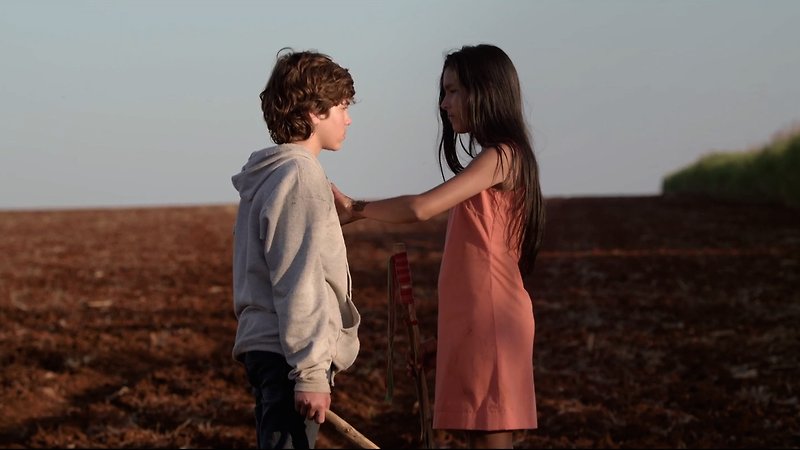 Don't Swallow My Heart, Alligator Girl!
2017
Não devore meu coração!
As flamboyant and melodramatic as its title, this spirited first solo feature from Brazilian writer/director Felipe Bragança delivers a stylish genre mash-up of teen love, gang warfare and surreal fantasy. Essentially, it's a riff on Romeo and Juliet set amongst a centuries-old conflict on the river border between Brazil and Paraguay, a turbulent region scarred by a dark history of colonial oppression. These days the combatants are rival Brazilian and indigenous Guaraní motorcycle gangs.
Amongst it all, 13-year-old Brazilian boy Joca crushes hard for slightly older Guaraní girl Basano, but this haughty Amazonian princess with alligator tattoos must also fend off the advances of her much older cousin Alberto, leader of the Guaraní bikers. Joca's older brother Fernando (heart-throb Cauã Reymond) is a high-ranking Brazilian gangster, and when Fernando is involved in a deadly street race a full-scale turf war breaks out between the two rival gangs forcing the lovelorn Joca to choose sides.
With its vibrant neon-drenched visuals and moody synth score, Bragança's film brings Nicolas Winding Refn's Drive to mind but its outré, dreamlike atmosphere is at times pure Lynch. — MM