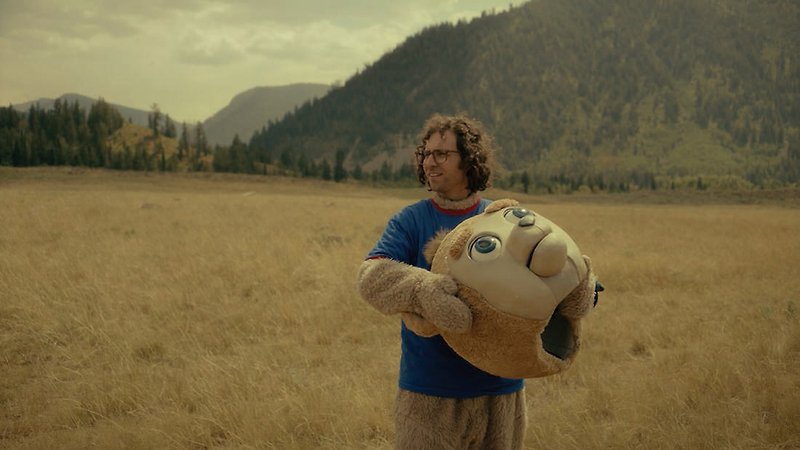 In this inventive, Gondry-esque comedy, Saturday Night Live's earnest goofball Kyle Mooney is a man obsessed by the only TV show he's ever seen, a little-known series about a magic bear saving the world.
James (Mooney) has lived in a bunker for 25 years. His only contact is with his parents (Mark Hamill and Jane Adams), and his only source of external stimulation is the 80s-style 'Brigsby Bear Adventures', delivered weekly on VHS cassettes for as long as he can remember. James is probably the world's most intense student of the Brigsby mythos, though his indulgent parents still outdo him on the finer points of the Bear's ethical code. ("Prophecy is meaningless. Trust only your familial unit." )
When James has to leave his bunker and meet other people, he loses access to new episodes. The solution to this emergency celebrates the sweet fellowship in extreme fan culture, and the liberating power of sheer silliness with the conviction of the true believer.
"Brigsby Bear starts with an outstanding 'what if?' It follows through with fantastic characters and funny set-pieces, building to a warm and admittedly fabulist conclusion...
Brigsby Bear's strongest asset (well, after the gobs of in-universe verbiage that come spilling from James' mouth) is Kyle Mooney's extraordinary performance... To hang around James and soak up some of his positivity (even if it is a little unclear if he knows what' s going on half the time) is a joy." — Jordan Hoffman, Vanity Fair