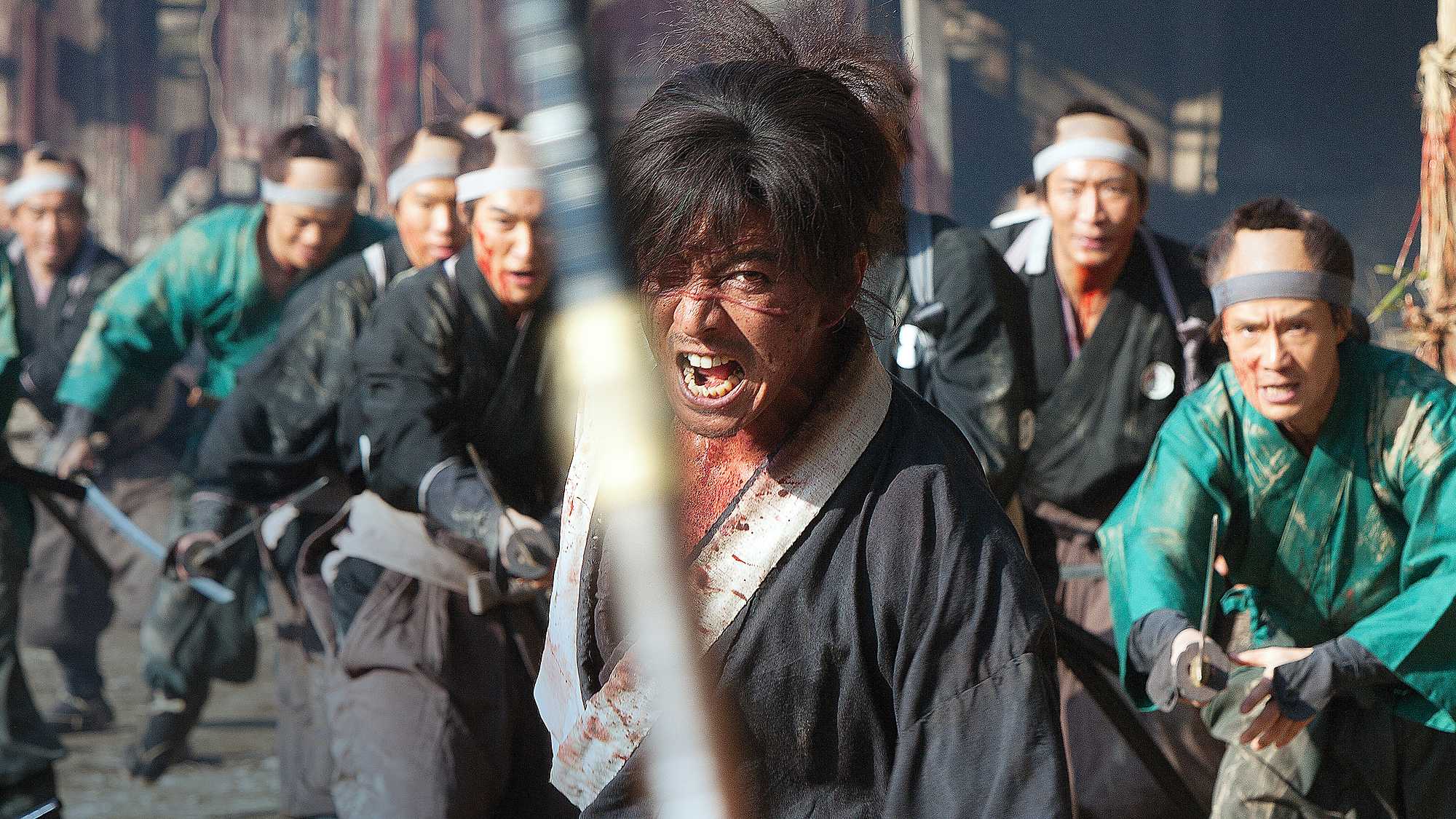 Blade of the Immortal
2017
Mugen no junin
It beggars belief that this is Miike Takashi's 100th feature, but even more impressive is how the man behind such stone-cold classics as Audition, Happiness of the Katakuris and Ichi the Killer is still on fire in the director's chair. So, rejoice fans – the maestro is back on form, katana in hand and ready to party.
Based on a hugely popular manga series about a vengeful swordsman with an uncanny ability to self-heal, Blade of the Immortal is a gorgeous and brutal fantasy romp, and a welcome return to the heroic bloodshed of Miike's great samurai epic, 13 Assassins. Less rigid than that chanbara opus, and without the cartoonish violence of his recent loopy outings, this is Miike unplugged – raw and savage, with just the right amount of levity.
Mega idol Kimura Takuya stars as Manji, whose sister is viciously killed by bounty hunters. After dispatching the scum, a mysterious nun uses blood worms to work their magic on Manji's veins and meaty bits. Years later he is hired as a bodyguard for Rin (Sugisaki Hana), whose kendo-master father and pupils were slaughtered by the swordsmen of Itto-ryu. Together they make an odd couple, especially as Rin looks uncannily like Manji's dead sister.
Before the last drop of blood hits the dirt viewers will be immersed in a complex web of political conspiracy, double-crosses and supernatural shenanigans, as the expertly staged battles between ever increasing numbers of adversaries erupt in crimson geysers of body parts. It all builds to a virtuoso display of kinetic action that some are saying even tops 13 Assassins' climax to end all climaxes. — AT