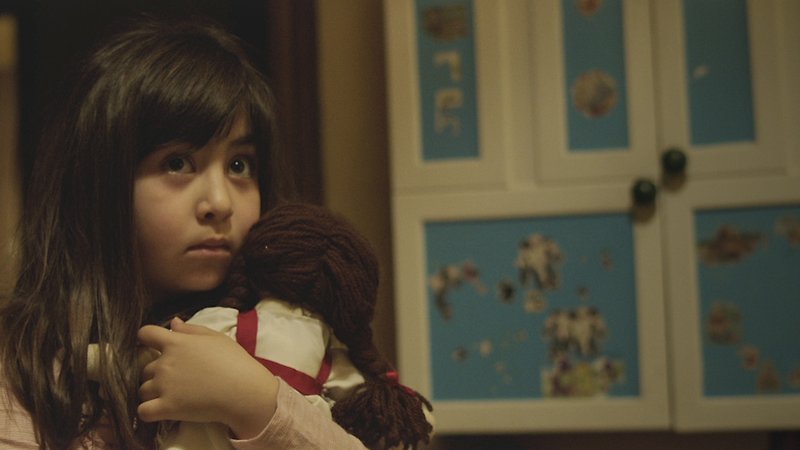 Director Babak Anvari and producer Lucan Toh will be in attendance for the first two sessions

"Infused with autobiographical elements, Babak Anvari's debut feature is a terrifying allegory of the 1980-88 Iran-Iraq War, a now often overlooked conflict that shaped much of this London-based Iranian filmmaker's early childhood.
A constantly shifting expressionistic nightmare, Under the Shadow centers upon Shideh (Narges Rashidi), a frustrated mother unable to fulfill her career aspirations because of her former political activism. When her doctor husband is drafted, Shideh is left alone with her daughter Dorsa and must protect her from supernatural phenomena brought upon their Tehran apartment by a missile attack.
At first skeptical of ghost stories, Shideh slowly realizes that her home is haunted and gets sucked into a web of paranoia wherein malevolent djinn mess with her mind. Like any insightful work of horror, Anvari's film leaves it to the viewer to decide whether the supernatural threat is a shared reality or no more than a psychosomatic symptom – a harrowing projection of the protagonist's deranged psyche." — Yonca Talu, Film Comment