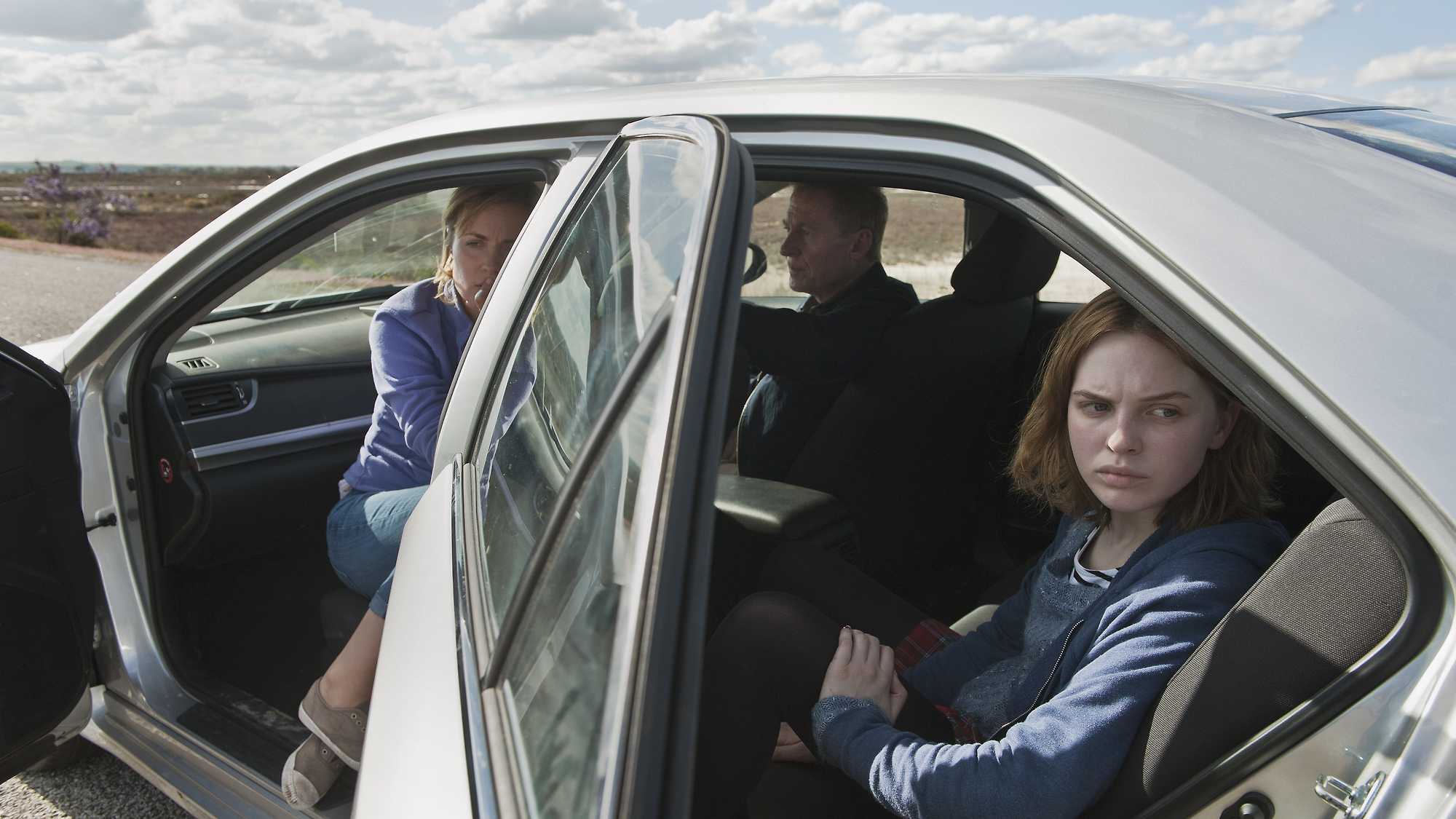 Writer/director Sue Brooks and producer Alison Tilson will introduce the film and take questions afterwards

Stellar newcomer Odessa Young (The Daughter) is 16-year-old Grace, who disappears from her suburban home, grabbing a stash of cash from her father's safe and leaving a note saying 'Sorry, Mum'. Agreeing about little else, Mum and Dad (Radha Mitchell and Richard Roxburgh) enlist the services of an unlikely, semi-retired detective, hit the road and follow the clues east from Perth. A fifth character encountered driving these same roads remains a mystery until the film is almost over.
As in her earlier films, Sue Brooks (Road to Nhill, Japanese Story, NZIFF07) retains a compassionate awareness, through the most trying events for her characters, that the dramas which shape our lives rarely arrive in dramatic form. In Brooks' manual, comedy and tragedy are all mixed up and there's certainly no law against accidents. Looking for Grace, her first film from a self-authored script, is a jangly mix of character comedy, social satire, road movie, mystery, rueful coming-of-age and mid-life muddle. She accentuates the haphazard, but what's truly disconcerting is the empathy she accumulates for her hapless principals as they ride the bumps.
"It's at least as good as [Nhill and Japanese Story], with a depth of emotion running beside a strange and humane thread of comedy. So many comedies – not just local ones – trade in juvenile and trivial ideas; this one offers a deep observation of human nature, with a sense of the ridiculous that's much more satisfying. Brooks knows that life is weirder than movies make out." — Paul Byrnes, Sydney Morning Herald