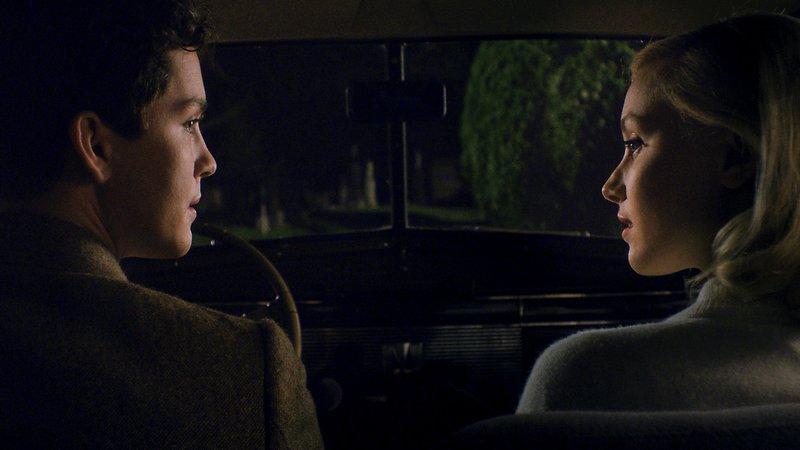 Acclaimed screenwriter (The Ice Storm) and producer of some of the best American films of the last two decades (Lost in Translation, Brokeback Mountain), James Schamus makes his directorial debut with this insightful and beautifully acted adaptation of Philip Roth's 2008 novel.
"Indignation casts Logan Lerman as college freshman Marcus Messner, the son of a Jewish Newark butcher, who's been sent to small Winesburg College in Ohio to pursue his ambitions of becoming a lawyer, and to avoid the Korean War, which has begun killing boys from his close-knit community.
Smart and principled (perhaps to a fault, the movie argues), avowed atheist Marcus clashes with the morals of his Christian college (especially those of a devout dean, played with stern certitude by Tracy Letts), and with his own sense of propriety, after he meets a beautiful, troubled fellow student, Olivia (Sarah Gadon…). Indignation is essentially about the rigidity of institutions – academic, religious, philosophical – restricting and thwarting, but also shaping, youthful idealism.
It's a pleasure to watch [Lerman] dig into this dense material, guided by an earnest curiosity and a hint of a perhaps necessary cockiness… Schamus's film is sturdy, traditional. Lerman works well in this setting, acting with openness and thoughtfulness and, crucially here, restraint… It's exciting to see [him] hit his stride, just as it's exciting to see Schamus helm a film all his own. Indignation is a dedicated, unadorned drama of ideas, but Schamus has filled the picture with subtle artistry." — Richard Lawson, Vanity Fair