A Toast to Dunedin
Monday 29 August 2016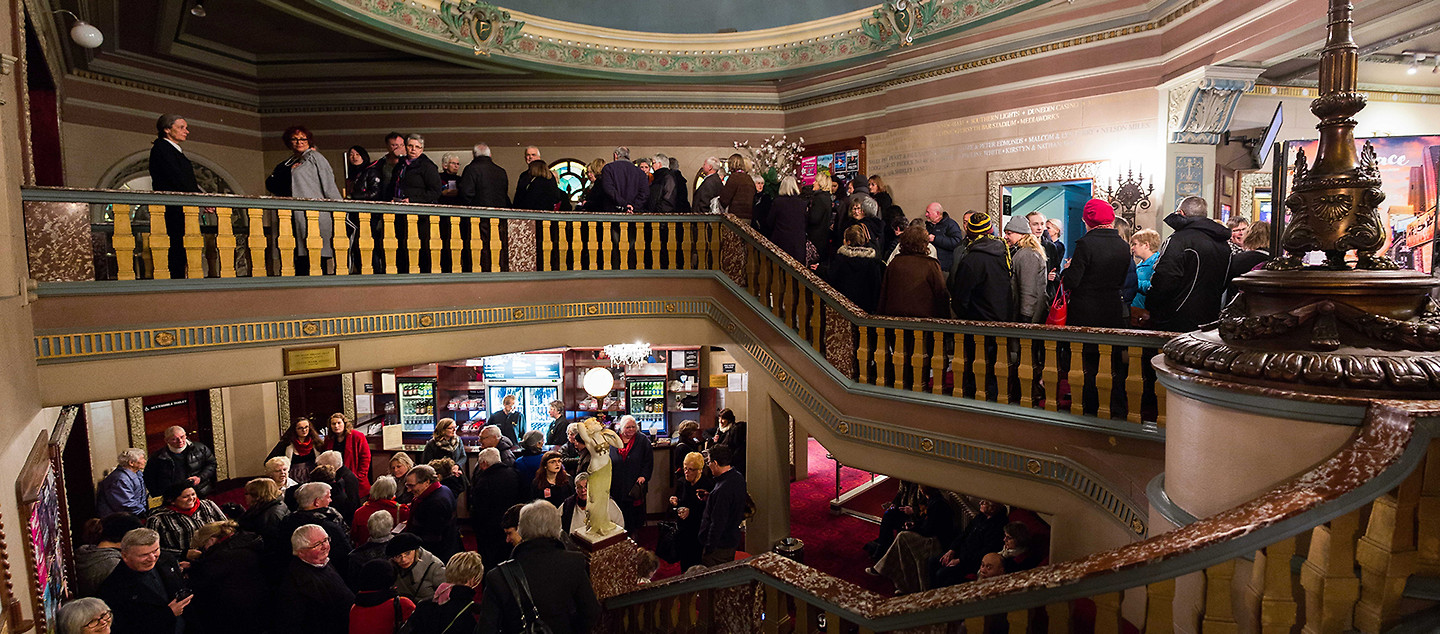 As the 14,466th ticket-holder left our final Regent screening of Elle, the NZIFF team toasted another successful Dunedin season – our 40th – and began work on the long debrief that leads to NZIFF 2017! The dates are already set for 11 August to 27 August, in case you were wondering.
Hit documentaries were a defining feature of NZIFF once again, with Opening Night sensation Poi E: the Story of Our Song and Le Ride drawing big houses. The Eagle Huntress, The Red Turtle, The Country Doctor and eccentric German comedy Toni Erdmann were also Dunedin favourites. Other NZIFF hits, I, Daniel Blake and Captain Fantastic will soon follow Poi E into release.
Elle, the most high-profile provocation on the programme, drew a few cries of protest and many more expressions of admiration, some of it admittedly reluctant. (Eleanor Woodhouse and Doug Dillaman review Elle for The Pantograph Punch.)
Visiting filmmakers enjoyed the Southern hospitality and lively Q and As at the Rialto after presenting such topical documentaries as The 5th Eye and The heART of the Matter.
With as much as 90% of our annual income derived from box office, NZIFF is very much an audience-driven event. Our numbers were slightly down on 2015, which we attribute to the icy conditions over our first weekend – and maybe to the Olympics? In any case the word we were getting on the programme was excellent and the venues were buzzing. Those of us who work at NZIFF are sufficiently buoyed by the good vibe to be ready for your comments and suggestions.
We hope your NZIFF experience was a happy one. Even if it wasn't, we welcome your feedback while NZIFF 2016 remains fresh in your minds – and we'll pay close attention once we've had some sleep.
Please email us at festival@nziff.co.nz with your feedback, or for newsletter subscribers please complete the survey emailed out on the 1 September.