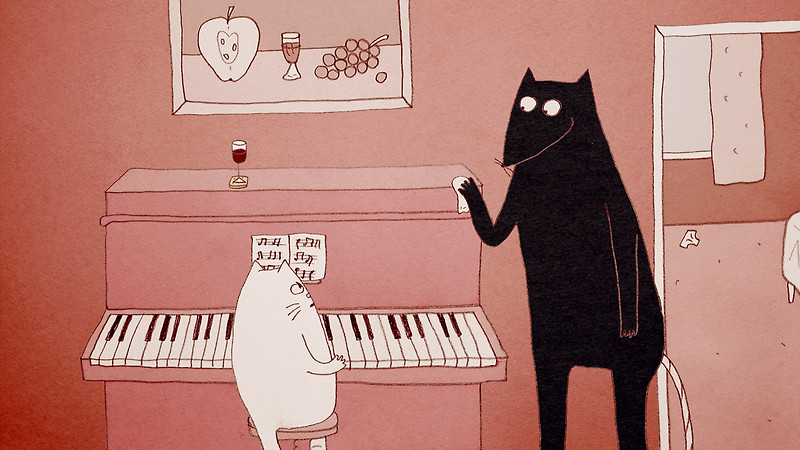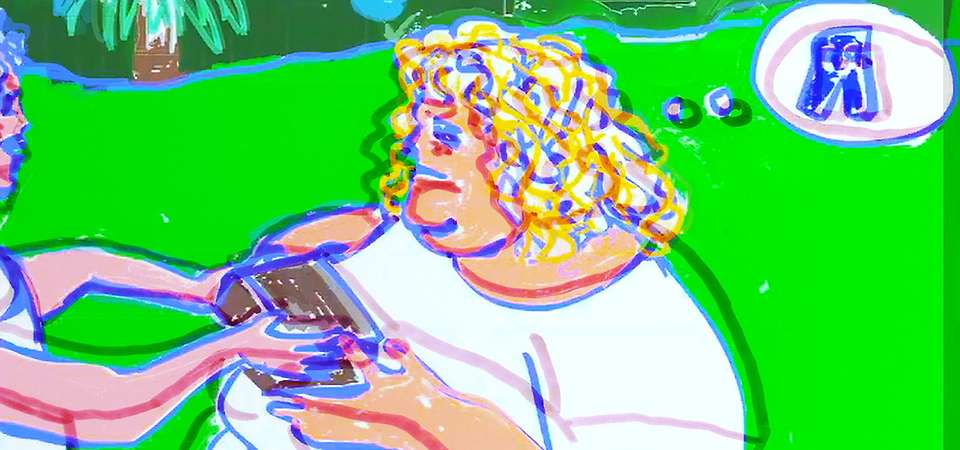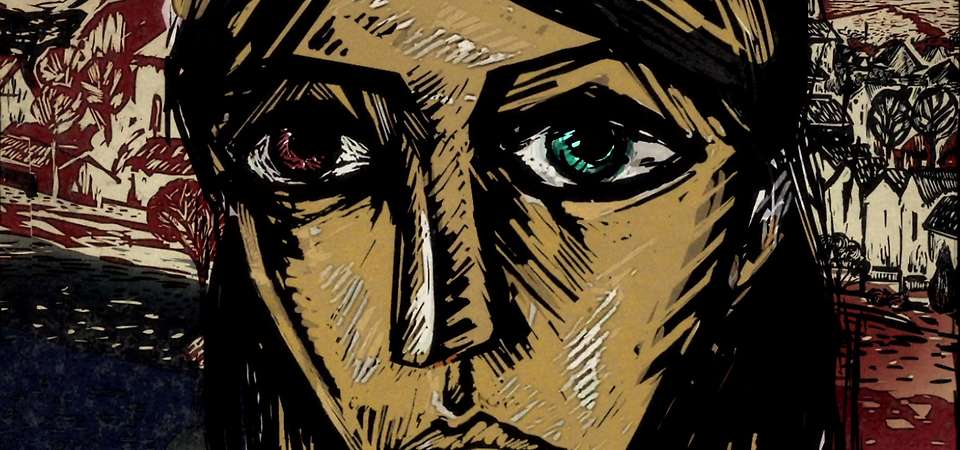 Animation Now! International Programme #5: Dark Hearts
Seductive cruelty and velvet malevolence purr at the heart of so much fine animation. Whether it is depicting the misshapen internal logic of the psychopath, recreating the darkest horrors no live-action camera was present to witness, or sneaking a vision of darkness past the first line of our defences, animation is an art form perfectly suited for the purveyors of dark visions.
A journey into Vaysha's world – one in which she can see only the past with her left eye and only the future with her right.
Navigating a feral film noir world, a man follows the orders of a cosmically ordained dog to wear a woman's coat for protection. Creepy.
Life with Herman H. Rott
2015
A tidy little white cat moves in and sets about domesticating the housemate. The big black lunk of a dog is a quicker learner than his head-banger tendencies might imply.
Tiny figures lead lives of lonely squalor in a jet-black high rise. Based on a poem by Dilian Elenkov.
'Twenty-seven hours on the Greyhound. No crack, no cigarettes, no benzos. So yeah, that's how I ended up in Adena.' A white trash monologue of bad sex and bad drugs worthy of Harmony Korine, written by Beth Raymer, splashily illustrated in paint and photo montage.
A dinghy containing a giant boot sails through an ocean of flaming orange hair on the head of a ravenous madman. Antic comic-book surrealism in hallucinogenic colour.
In an inscrutable space with a rectangle window, a man and woman sat facing each other across a small table. In the darkness lurks a ravenous mouth.
A haunting relic from a pedal-powered industrial age.
Walked Dog, Dog's Dead. Sorry
2015
Yeah – not a good start to the day, that's for sure. But there is worse and stranger – much stranger – to come.
The romance has cooled, the seven dwarves have a new project and Snow White isn't in such a good space these days.
A Slice of the Country
2015
The picnicking farmyard animals prefer their human flesh organic. It's time to tell junior about the factory farms.