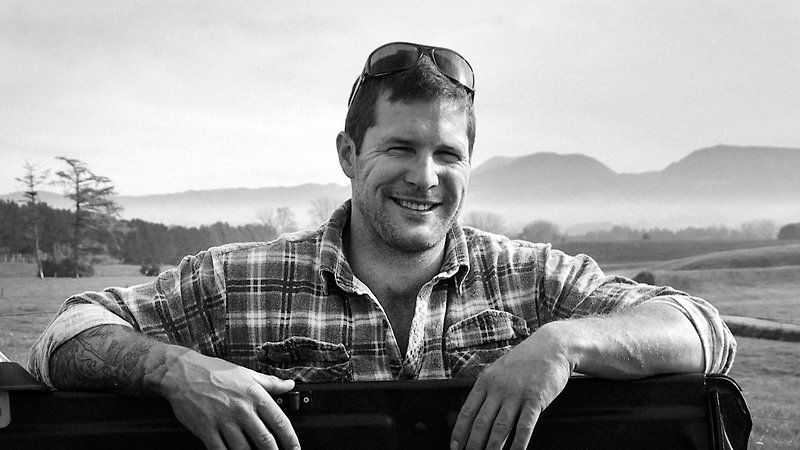 Session dates and venues to be announced
FILMMAKERS PRESENT

Rugby and farming are so heavily branded as symbols of national identity that you might wonder what relationship the images bear to real rugby-playing farmers in 2015. Confessed 'rugby outsiders', husband and wife filmmakers Chris Pryor and Miriam Smith (How Far Is Heaven) hunkered down in Reporoa for the better part of a year to find out. Their dispatch from the grassroots is unsentimental, funny, and so startlingly beautiful it could reanimate your responses to an overplayed mythology. The pair follow the area's predominantly pakeha rugby team at work and at play as they struggle for credibility after a string of humiliating losses. The camera takes to several willing specimens of dairy-farming manhood who open up for our entertainment and edification.
Adolescent Peanut works the hardest at manhood, sheepishly intoxicated by his newfound prowess with the ladies and stepping up for a chance at glory in the boxing ring. Broomy, the captain, is the guy in Reporoa most eligible to be shoulder-tapped by an ad agency, but much more likely to be taking over the family farm. Kelvin is a tireless single dad. His 7-year-old twin boys are never far from the action, co-joined by the football they constantly shuttle between them. Women are glimpsed – in the kitchen, piloting a bus full of emotional drunks, correcting the ref from the sidelines, and, inevitably, saucing up a raucous night out – but the film is about straight men bonding with other men; not at all about how they bond with the women in their lives.
As the team progresses, the perpetual tug between individual character and group take-down enlivens the rituals of weekly practice, weekly fixtures, booze-sodden after-matches and bus trip mayhem. Nothing feels prejudged. The filmmakers' pleasure at the men's candour is reciprocated in their film's openness to what the men reveal. No matter how boozed up and crazy things get, the integrity of the subjects remains intact: in their company weathering embarrassment is a big part of what it takes to qualify.
Pryor shot Reporoa in black and white splendour, evincing a pastoral lyricism not once expressed by its inhabitants, but lent gravity by David Long's achingly tender score. It took the better part of another year to cut the footage together with an elegance that cannot have been as effortless as it looks. It's our privilege to initiate this fresh Kiwi classic with the giant screen launch it deserves.
— Bill Gosden