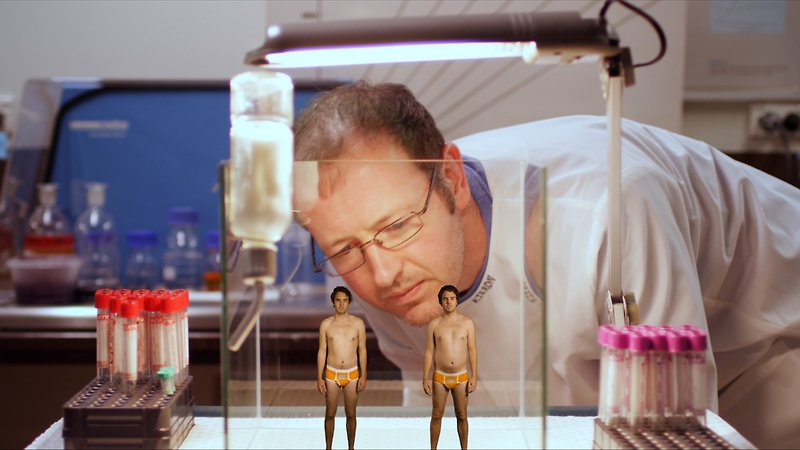 DIRECTOR DAMON GAMEAU IN PERSON
Confused by conflicting 'scientific opinions' and alarmed by the impending responsibility of fatherhood, Australian actor/director Damon Gameau needed to find out what effect sugar really has on human health. Taking a cue from Morgan Spurlock's Super Size Me, he made his own fit young body his laboratory. For 60 days he consumed the daily intake of the average teenager: 40 teaspoons – and he did it eating only products generally presented as healthy. Sweets, chocolate, ice cream and soda were out, but fruit smoothies, yoghurt with granola and the whole array of 'light' products were fair game.
We watch Gameau pursue his experiment in a sugar rush of dramatisations, animations, pop-up experts and witty special effects. Stephen Fry gives a rhyming performance on the difference between glucose, sucrose and fructose, and a mini-Gameau undertakes a journey into his own brain to find out exactly what an influx of sugar does there. His cavalcade of infotainment also finds space for some very telling interviews, not least with an under-funded activist in the sugar-addicted Aboriginal community - and a happily funded scientist whose expertise is bankrolled in part by Coca Cola.
"As colourful and intoxicating as any confection from a sweet-toothed multinational. As a director, Gameau is a Willy Wonka of agitprop." – Karl Quinn, Sydney Morning Herald