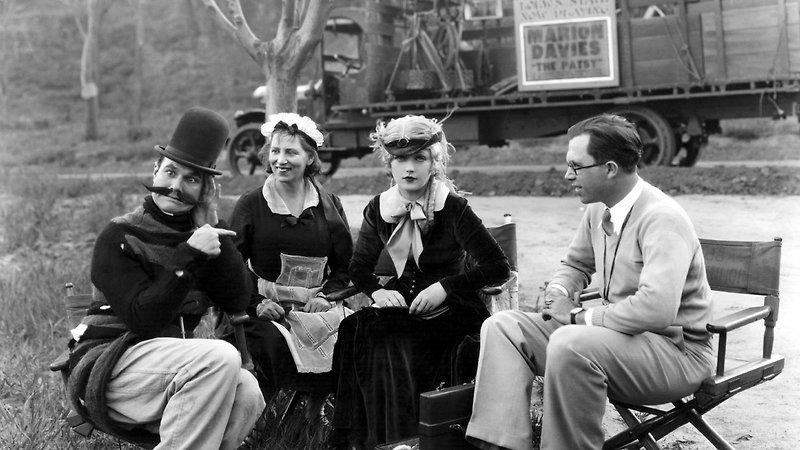 Twenties Hollywood fabulousness is satirised in this lively showcase for the comic talents of Marion Davies. Davies is best known by today's movie fans as William Randolph Hearst's mistress, pilloried by Orson Welles as the tuneless soprano Susan in Citizen Kane. She was, in fact, a popular comedienne with a hilarious line in undignified behaviour. Hearst, however, insisted on starring her as a romantic heroine in stuffy period dramas. While he relented and allowed her to play the clown in a handful of late-20s comedies, the story of his custard pie veto on this one is legendary.
Davies plays Peggy Pepper, a corn-fed plantation belle seeking fame and fortune in Hollywood. Confident that the thespian skills she's mastered in her hometown drama society will make her an international screen diva, Peggy has her doting dad chauffeur her direct to the studio gates. Once inside, she stumbles into stardom as a sidekick in slapstick comedies. Distraught, she changes her name to Patricia Pepoire and surrounds herself with the most pretentious players in town.
Sending up the grandiosity of Hollywood in general and Miss Gloria Swanson in particular, the film was shot 'behind the scenes' on the actual production lot and features encounters with such stars of the day as Charlie Chaplin, Douglas Fairbanks, John Gilbert and, in a surprising double exposure, Marion Davies herself. (Patricia Pepoire is not impressed.) The film was directed in a spirit of high amusement by King Vidor, surprisingly breezy after last year's Live Cinema presentation The Crowd.

An original score for the film will be performed by Billy Boone and the Beezarks.
Live Cinema is presented in association with The Film Archive