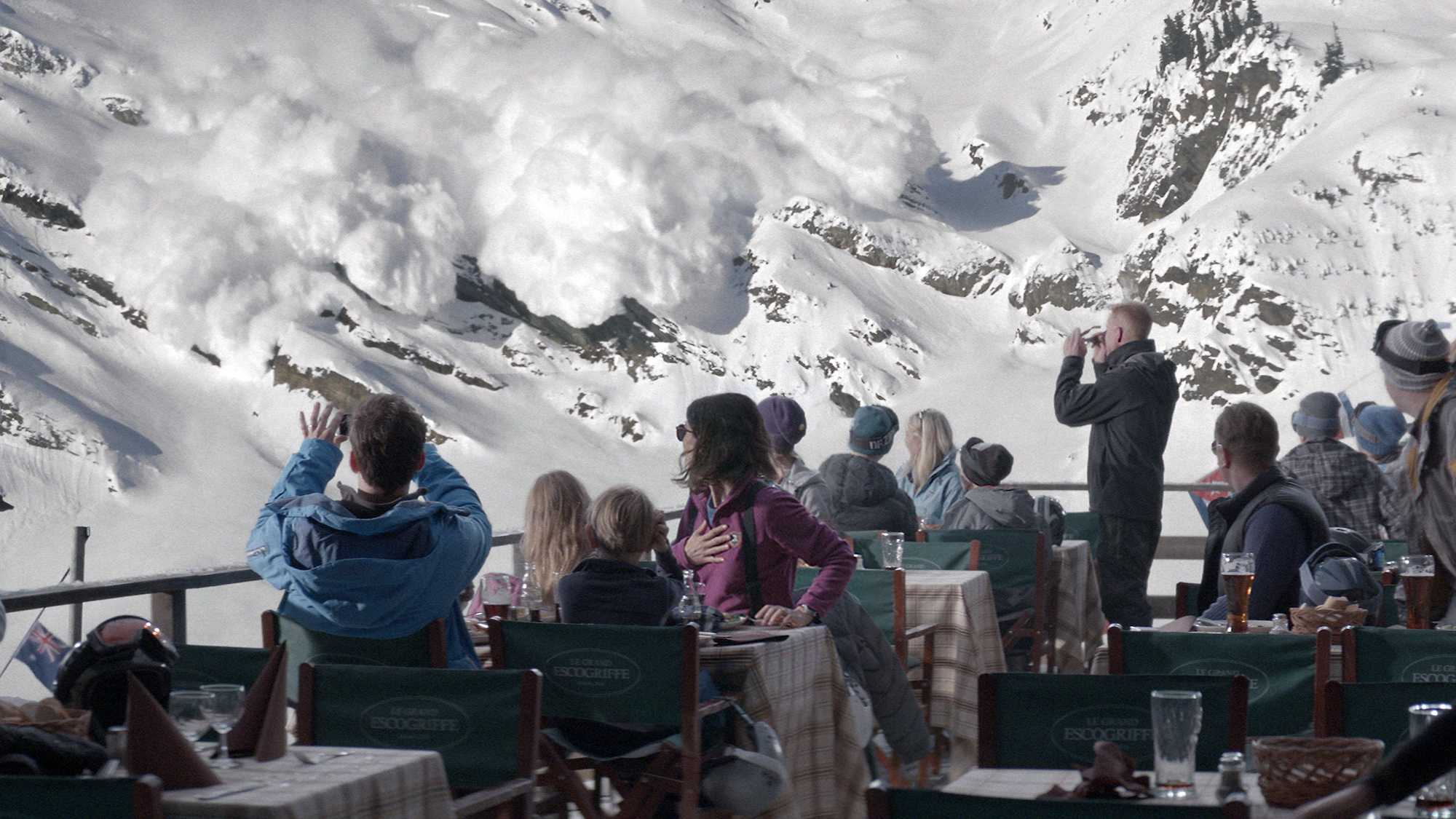 Force Majeure
2014
Turist
Cannes observers were stunned that this provocative and improbably entertaining new film by Swedish director Ruben Östlund wasn't selected for competition. A sardonic connoisseur of social disintegration, Östlund blends psycho-drama and explosive black humour to potent effect.
Östlund, who may have never composed a banal image in his life, began his career as a director of skiing films. He returns to the slopes (Les Arcs, in France) for this drama of a model Scandinavian family taking a break in an upmarket ski resort. While they pose for their perfect holiday portraits, we are aware of the looming icy vastness of the landscape that they don't exactly see. Ironically, the disaster we anticipate comes in the form of a 'controlled avalanche' that causes no physical damage at all. But when the perfect husband bolts – not forgetting his phone – and leaves his wife to rescue the kids, there's bound to be some questions asked.
Other holiday-makers ask questions too or get drawn into the marital fallout, complicating all attempts to come up with a version of events to match those beaming holiday snaps. Obliging any of us to wonder whom we might rescue first in the same scenario – or who might first tend to us – Östlund negotiates deeply uncomfortable territory with his sense of humour dangerously intact.
"Ruben Östlund's fourth feature took the Jury prize in the Un Certain Regard section at Cannes, but also, more importantly, took the coveted honor of being The Film We'd Heard Nothing About Prior That Gained So Much Buzz While There We Had To See It." — Jessica Kiang, The Playlist