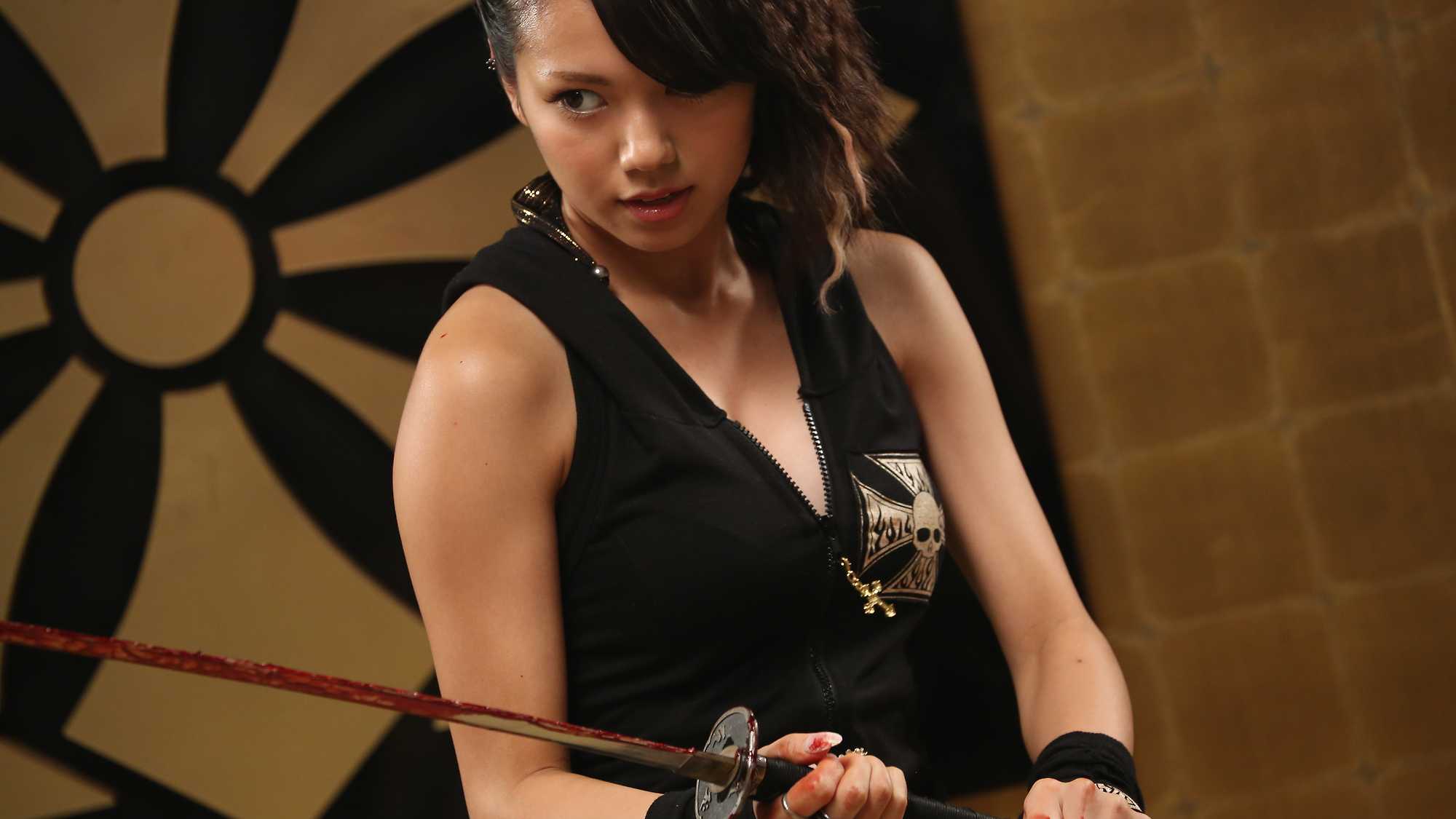 Why Don't You Play in Hell?
2013
Jigoku de naze warui
"Sono Sion's rousing, freewheeling, scattershot and ultimately astonishingly bloodthirsty film is a classic cult title that will keep midnight movie fans entertained and amused, especially as it really hits its stride in the final 45 minutes and revels in a sword-fight sequence that out-gores Quentin Tarantino's sequence in Kill Bill… The wonderfully garishly titled Why Don't You Play in Hell? is a playful blending of Yakuza conflict while also acting as tribute to filmmaking, and while the line-delivery is based around the shouting technique for most of the time (this is not a quiet film), there is also a whole lot of B-movie fun to be had.
It takes a while for the film's several story strands – a gang of young wannabe filmmakers who relish filming violence; a stand-off between two rival Yakuza gangs; the antics of a child advert star moppet turned would be adult actress and the callow youth who has adored her for years and will do anything for her – but once they collide properly the film finds its real momentum… Often hysterical in structure, the film is punctuated with delightfully framed sequences and a sense that writer/director Sono Sion is simply having a bit of fun…and if audiences buy into his subversive craziness there is a good deal of bloody fun to be had on the journey." — Mark Adams, Screendaily