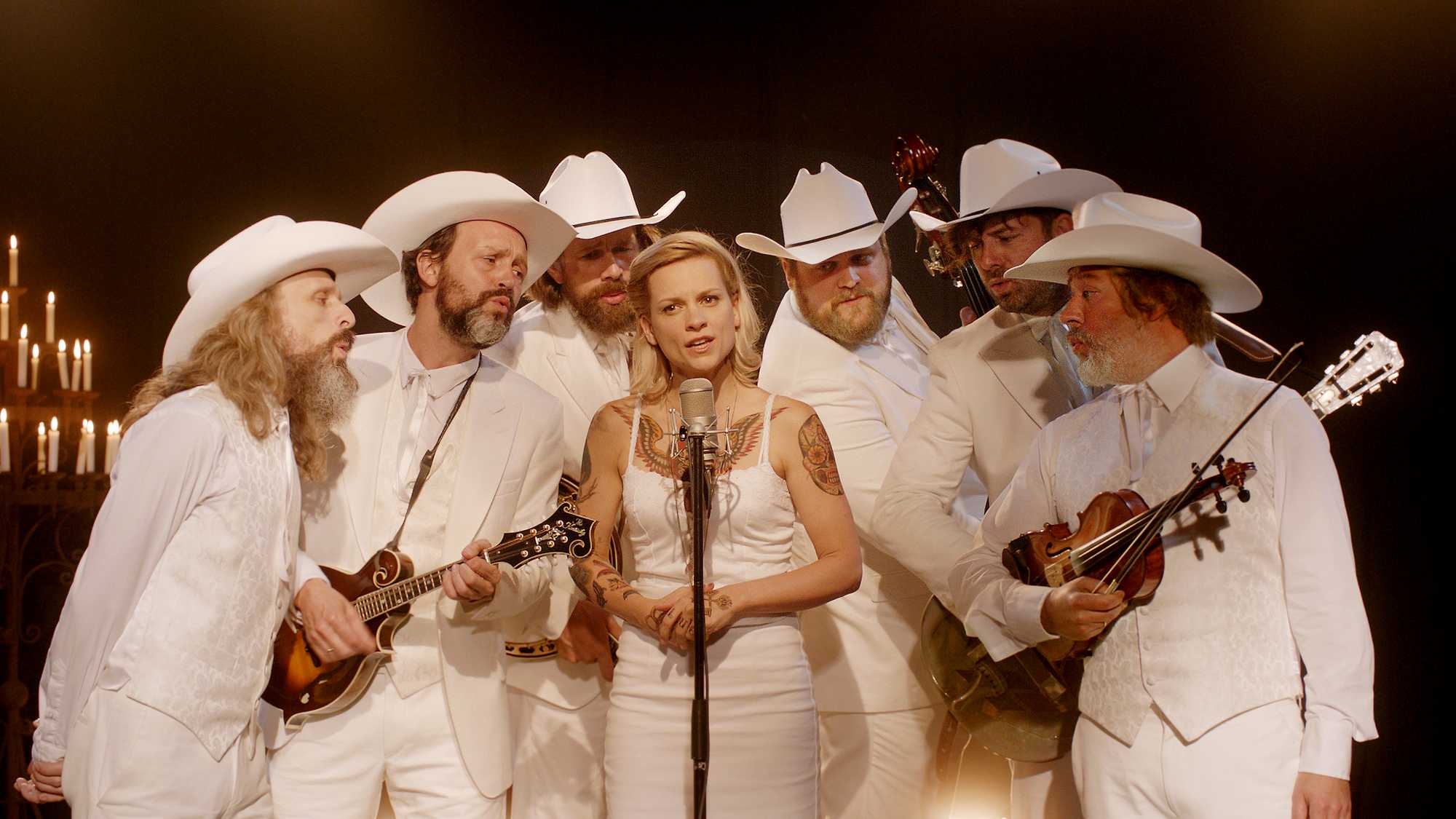 The Broken Circle Breakdown
2012
Get out your handkerchiefs – and prepare to tap your toes. This tale of an ecstatic, ill-starred marriage is told in vivid, bold strokes and knows exactly how great country music can make heartbreak soar. Who knew you needed Belgian bluegrass in your life? The line for the soundtrack starts here.
Didier plays banjo in a bluegrass band. He's so down with American roots music he calls Elvis a pansy, but this is not to be his last poor assessment of American culture. Elise runs a tattoo shop and when she and Didier fall into each other's arms there's a place waiting for her singing with the band. When a baby makes an unexpected entry into their rock 'n' roll romance they call her Maybelle and party on. But when Maybelle is diagnosed with a terminal illness – no spoiler here, it's how the film begins – Didier and Elise are no longer singing from the same songbook. Now it's His and Hers.
Crossing between moments in time in amazingly sure-footed fashion, director Felix van Groeningen (The Misfortunates) makes time dance, harmonising the highs and lows of one tragic romance in a present-tense jamboree of mismatched love. Veerle Baetens as the vivacious Elise has the stellar role. She's riveting. And Nell Cattrysse's Maybelle could be about to live to 90 and she'd still make you weep with her six-year-old gravity.
"The Broken Circle Breakdown wears its heart resolutely on its sleeve, blending love, friendship, grief and drama with some romping and rousing bluegrass tunes. Felix van Groeningen's moving drama has already been a local success, and has the heart and soul to click with international audiences." — Mark Adams, Screendaily