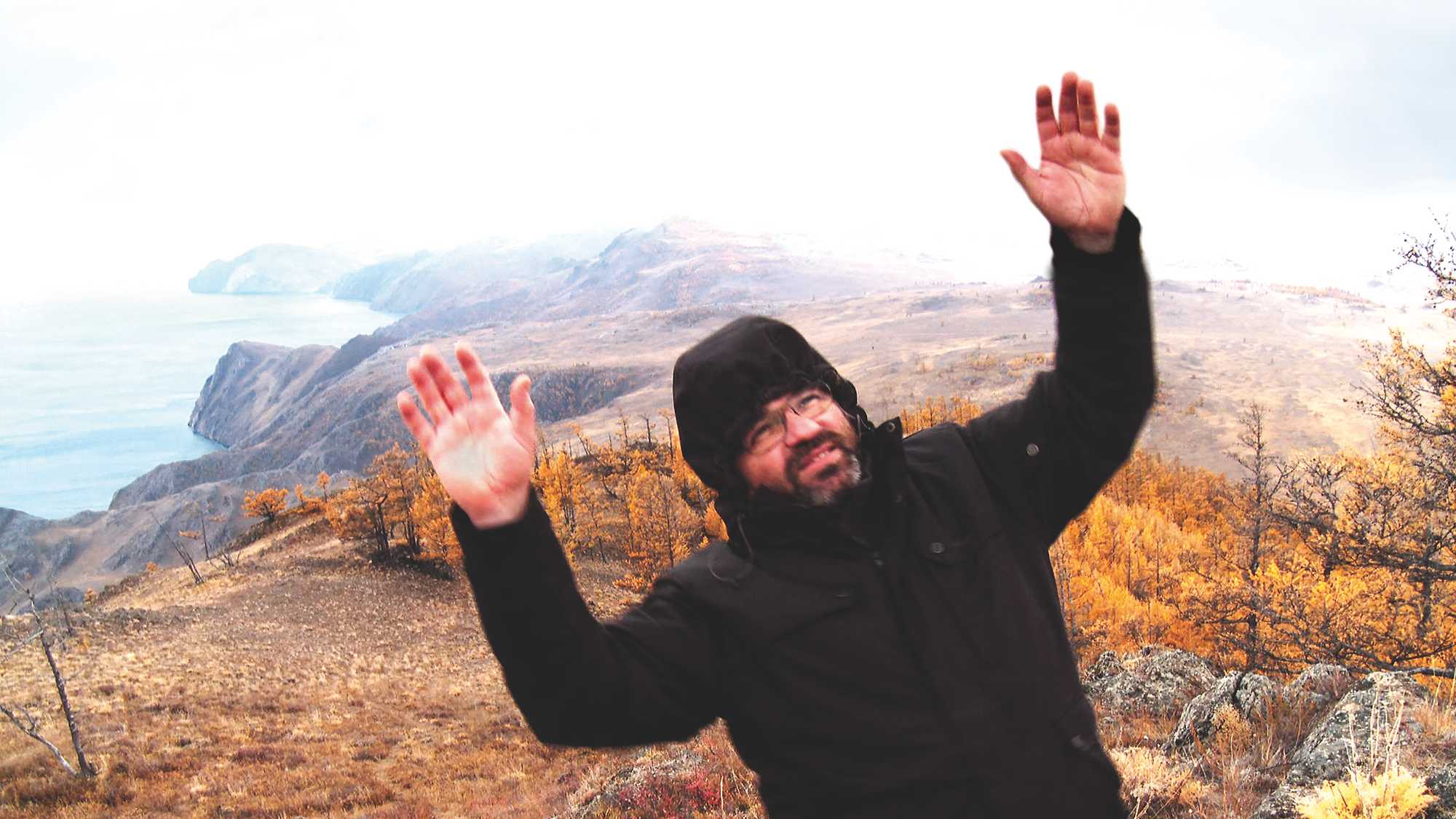 Where the Condors Fly
2012
Making of ¡Vivan las Antipodas!
A "making of" that soars over the wasteland of promotional puffery and DVD extras, this candid, funny picture of Russian documentary maven Viktor Kossakovsky at work on his feel-good epic ¡Vivan las Antipodas! packs enough revelation, provocation and debate to constitute a masterclass.
"I want people to feel happy knowing this man exists in the world, taking his cats for a walk," says an elated Kossakovsky as he carefully plans a shot of a lonely farmer near Lake Baikal in Siberia. His jubilation comes close to encapsulating the pleasure that would indeed be felt by audiences around the world as they watched the film we see him making: Kossakovsky celebrates the world's splendour, variety and contradictions in a very individual way.
Chilean filmmaker and self-described art-junkie Carlos Klein had admired and befriended Kossakovsky before he persuaded him to let him accompany his crew to Shanghai, Siberia and Argentina on his ambitious, world-embracing project. Klein observes the maestro's highly emotional and intuitive responses to his material – and the meticulous realisations of his vision. The maestro meanwhile keeps a close eye on his biographer, critiquing his decisions, decrying realism as a sane or worthy objective, and championing a degree of artfulness that will have purists demanding that the word documentary be eliminated henceforth from all references to the quietly wondrous ¡Vivan…
"Don't make a film if you have something to say." — Viktor Kossakovsky