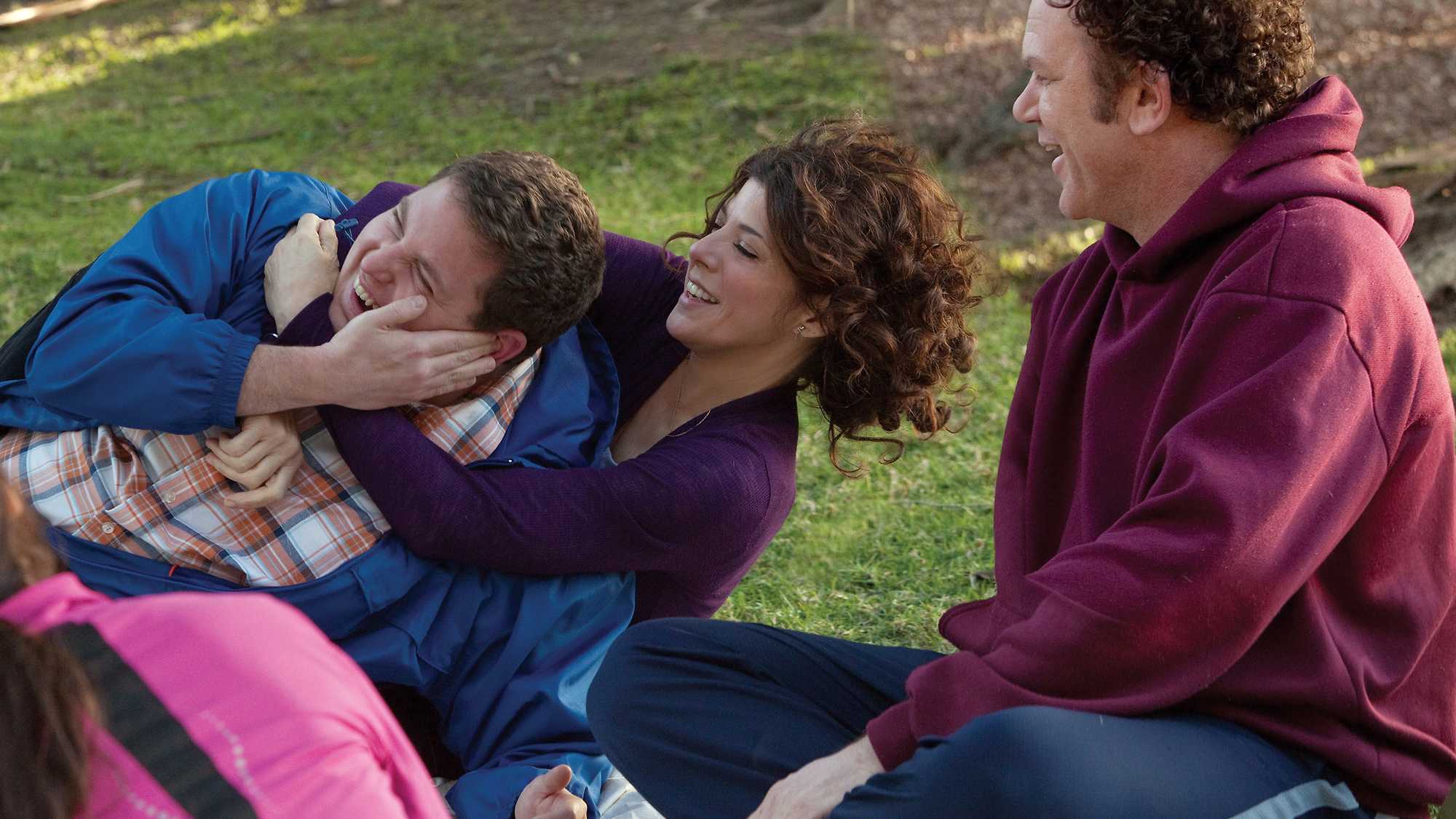 In this slyly excruciating comedy of embarrassment by Jay and Mark Duplass, the Oedipal complex is confronted by an agitated suitor (John C. Reilly) who's being squeezed out of contention by his loved one's awe-inspiringly passive-aggressive 21-year-old son (Jonah Hill). Reilly is a socially inept divorced guy still pining for his ex (Catherine Keener) when he meets the long-single Marisa Tomei at a party. They click (in a frantic Human League dance-off), and it's all on – until he meets Cyrus, the genius son she never mentioned. The escalating battle for mama's heart is played out in a disarmingly naturalistic style (achieved through improvisation). Watching these actors dance with straight-faced gravity through this psychological minefield is sneaky pleasure indeed.
Indie spirit meets Hollywood casting – John C. Reilly, Marisa Tomei and Jonah Hill – in the best reviewed comedy of the American summer. — BG
"This is the kind of comedy where we recognize elements of real life and laugh partly in relief that most of us have escaped them." — Roger Ebert, Chicago Sun Times.
"Cyrus, the summer's best, most original and crazily inventive comedy is potently funny and painfully real" — Peter Travers, Rolling Stone.