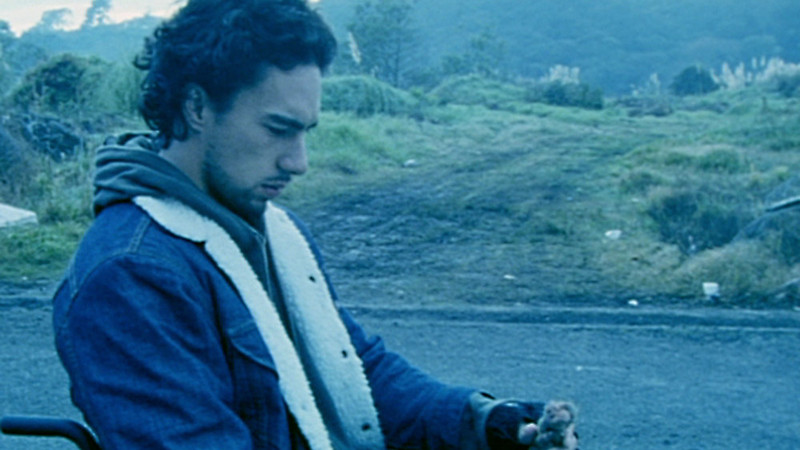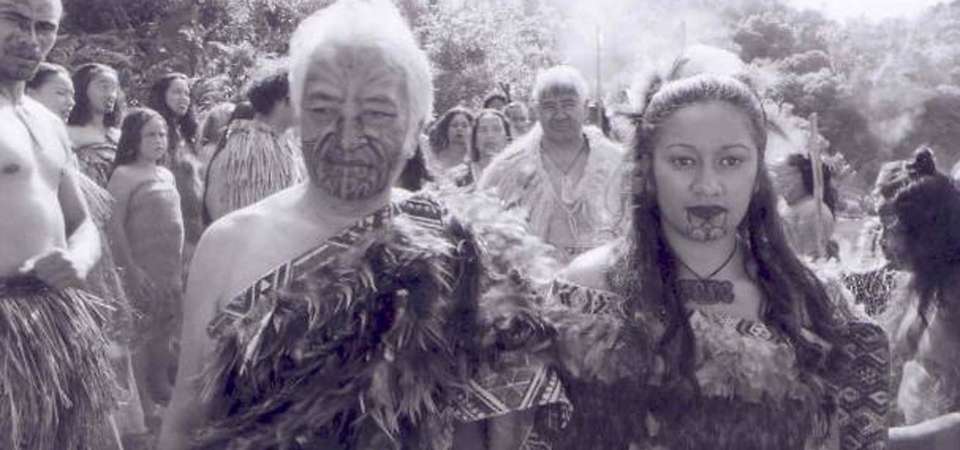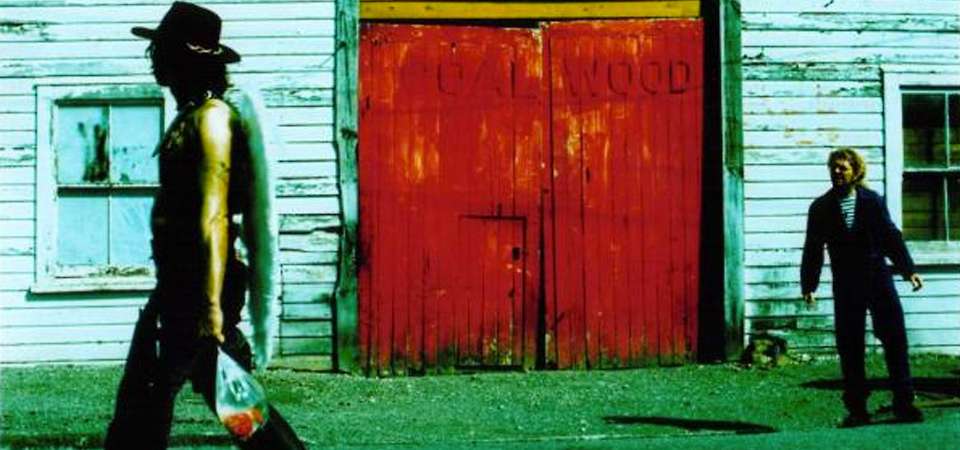 In this programme we celebrate a range of our emerging and established short film talent. From Maori legend to shaggy dog story. From edge of the seat nail-biter to camp Kiwiana. Don't miss it.
Eddie's Dad is a bully and Duane's going nowhere, but the world changes from blue to gold for this likeable odd couple on a hair-raising hurtle down the steepest street in town.
Te Po Uriuri (The Enveloping Night)
2002
Aotearoa, 1592. Retribution is swift when Awatea, enraged by the arranged marriage of his lover Te Po, commits vengeful murder to get her back. Reminiscent of New Zealand's pioneer films in its subject and inspired by Shakespeare's Sonnet 147, Te Po Uriuri tells its traditional tale with verve and style.
From the corner of the eye comes this delightful shaggy dog story, in which a flutter of movement leads to a bizarre turn of events on a strangely inhabited train platform.
Martin's one of life's losers but with time standing still a brush with death does him the world of good. Nicely comic, with the bonus of the Don McGlashan song Ray.
The film's narrator is haunted by his brother Simon who is always present but never there in this exploration of memory, longing and loss. Chris Knox's music provides powerful accompaniment.
Weaving in poetry from Mawlawi Sufi founder Rumi, a stunning soundtrack and a collection of urban NZ images as startling and strange as you're likely to see, this extraordinary film is a lyrical, provocative essay on freedom, chance, enlightenment and the meaning of community.
Adapted from her poem Details From a Personal Journal 1. After Her Termination, Lynda Chanwai-Earle's realisation on film of a painful loss is poignant and haunting.
A surreal Kiwi flick in which the gold-painted hero and his goldfish set out on a bizarre quest for true love.