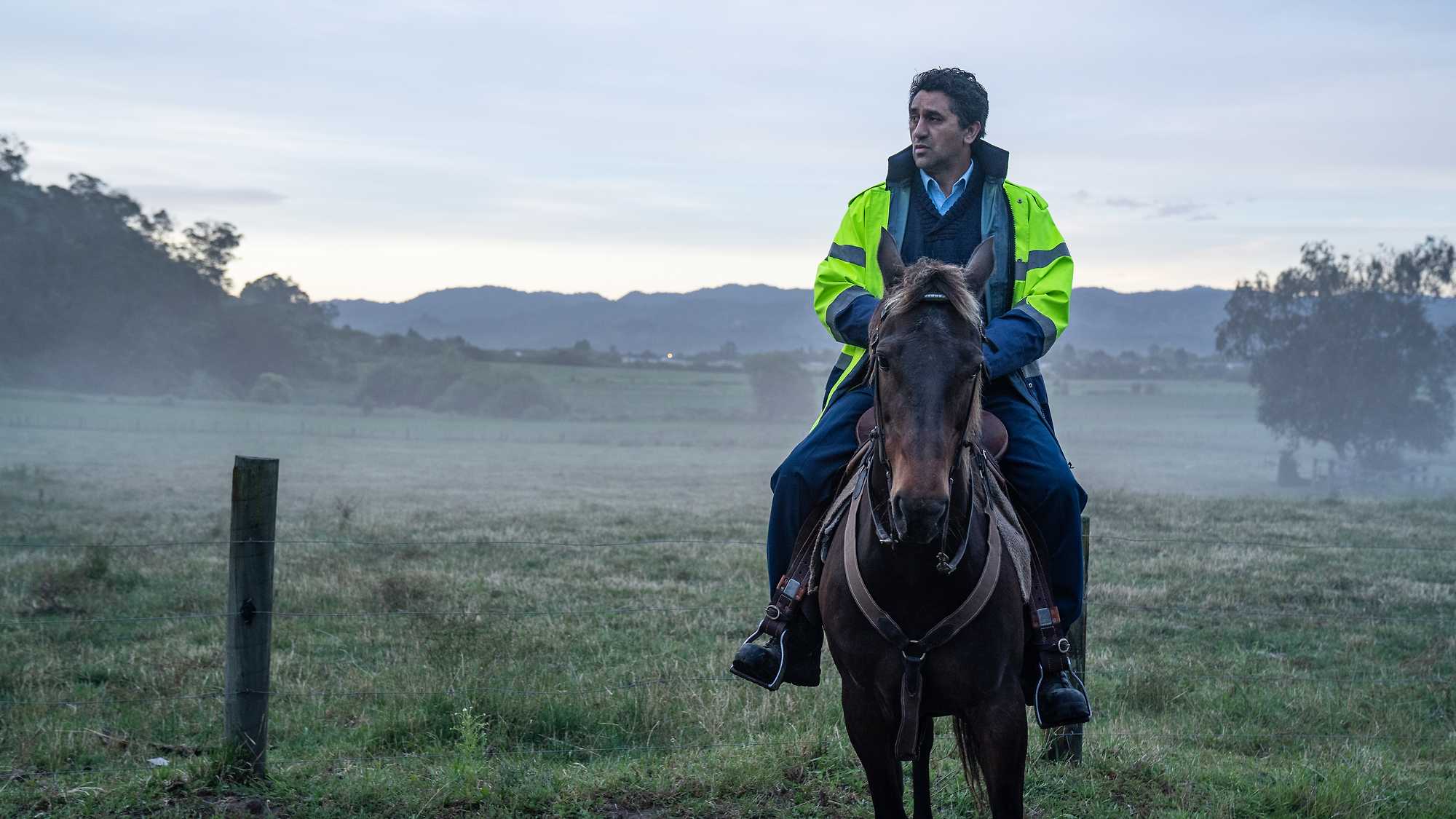 Set against the backdrop of the stunning Tūhoe native bush, writer and director Tearepa Kahi (Poi E: The Story of Our Song NZIFF 2016, Herbs: Songs of Freedom NZIFF 2019, Mt Zion) plunges us into one of the most charged episodes of Aotearoa's history: the Tūhoe raids of 15 Oct 2007.
True to Kahi's masterful commitment to centering Indigenous narratives, the film's heartbeat is held by the locals. Community Sergeant 'Taffy' Tawharau (Cliff Curtis) has returned home to care for his ailing father. In addition to shuttling the local tamariki to kura and getting kaumātua to their medical check-ups, he must also contend with the rebellious but loveable teenager, Rusty (Poroaki Merritt-McDonald) also recently returned home — but from six months in a Youth Corrections Facility.
Against this backdrop of whānau and whenua, the police armed offenders squad descends on the sleepy town of Rūātoki — on a school day. Invoking New Zealand's new anti-terrorism laws, the manhunt begins for Tūhoe activist, Tame Iti (who plays himself), the alleged mastermind behind a potential political uprising and ringleader of military-style training camps in Te Urewera.
The action is fast, the cinematography laser-focused, and the drama rapidly spirals into chaos as the police grow desperate to find their man. The film is superbly edited, shining a spotlight on each individual's humanity: the innocent families whose homes were ransacked, the children left alone for hours on end, as well as the members of the police who are forced to make life-changing decisions. This is a big-screen action flick that skilfully avoids veering into the didactic, and its distinctive lightness of touch is an ode to Merata Mita and her oeuvre.
Muru is a clear reminder: there will always be taniwha. Some will have eight legs and two heads. Others will be harder to spot. But there will always be those who are ready to fight the taniwha to create greater understanding for the future of Aotearoa. — Dione Joseph
Declaration of Interest
The staff and trustees of NZIFF congratulate NZFFT Board Member Tearepa Kahi on his superb film.