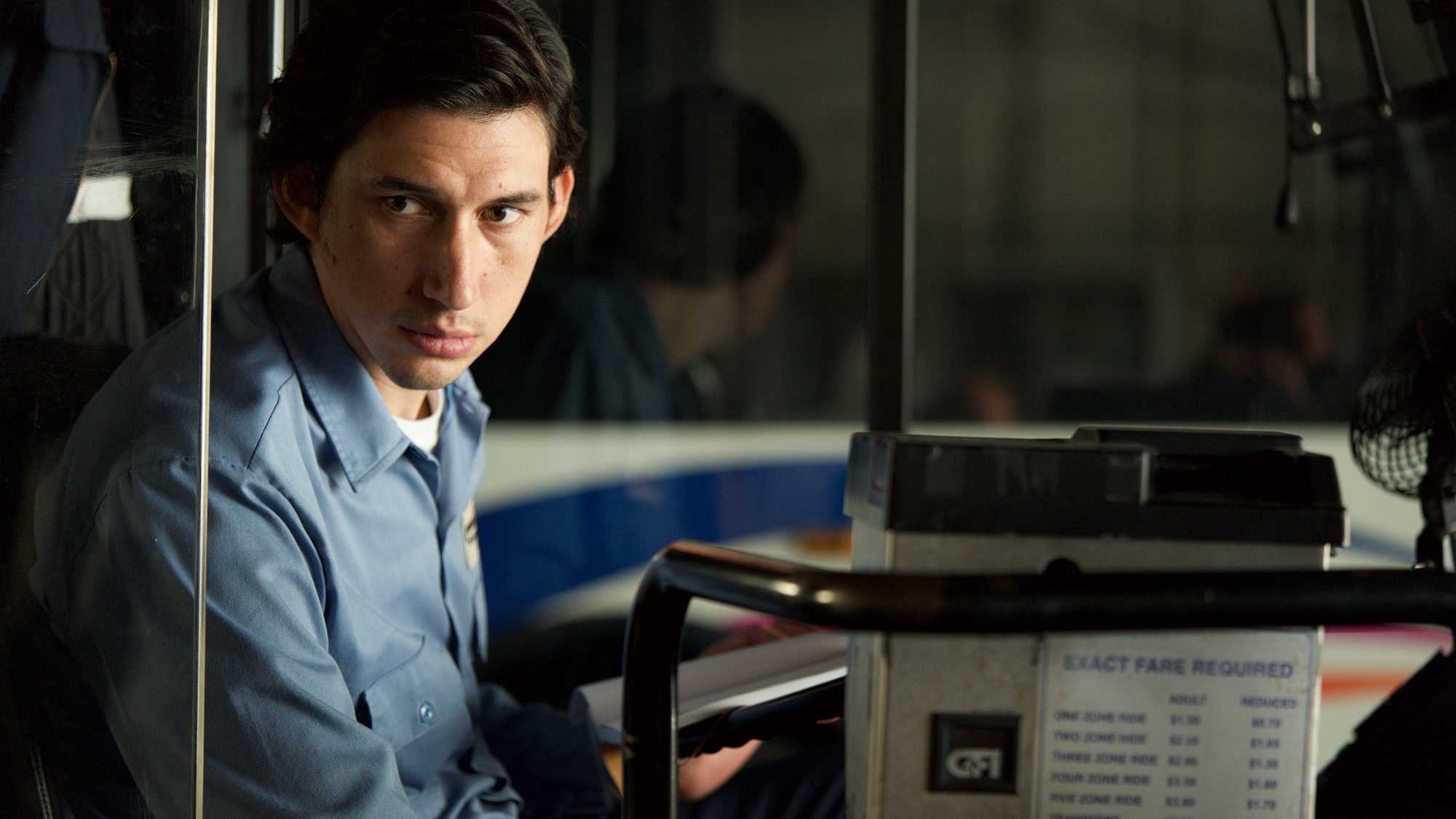 "Writer-director Jim Jarmusch often explores existential themes, but they've perhaps never been so beautifully unadorned as they are in Paterson, a deceptively modest character piece that's profound and moving while remaining grounded in the everyday. Observing a bus driver (played with incredible grace by Adam Driver) over eight days, the movie turns the tiny details of its protagonist's life into a deeply felt consideration of marriage, love, compromise and the casual oddities inherent in being alive...
Living with his wife Laura (Golshifteh Farahani), a cupcake chef who dreams of becoming a country music star, Paterson (who just so happens to live in Paterson, New Jersey) goes through his daily routine, which includes jotting down some lines for his latest poem and stopping by his favorite bar every night...
Neither romanticizing Paterson's ordinary life nor patronisingly lamenting it, Jarmusch crafts a wonderfully precise portrait that's both specific and universal." — Tim Grierson, Screendaily
"It's about so many things: The energy that keeps even an economically depressed city's lifeblood thrumming, the closeness but also the inherent loneliness of couplehood, the way the things we do in our spare time can come to define who we are.
It's about love and poetry and dreams, and about the chance encounter that can close a wound with the magic efficiency of a tiny butterfly bandage. How you pour all of that into one movie is something of a mystery – but then, a good poem is always something of a mystery too." — Stephanie Zacharek, Time