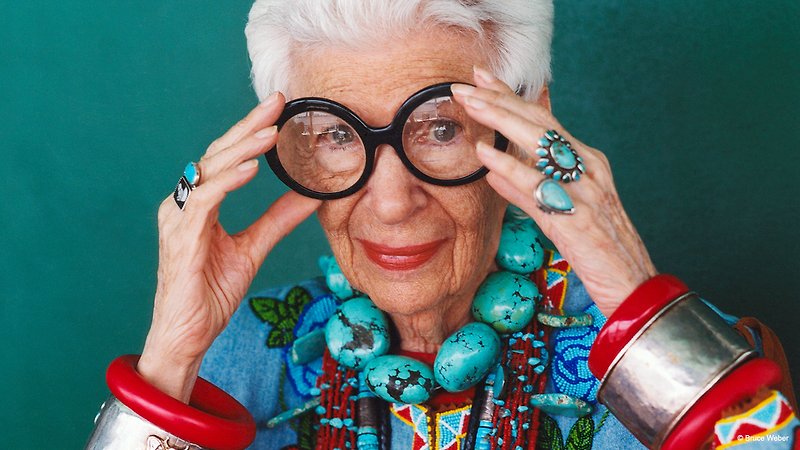 New York fashion original Iris Apfel first came to prominence as an interior designer in the 1950s when she and her husband founded a company specialising in hand-woven historic textiles. They furnished nine White Houses in a row and lived an enviable globetrotting lifestyle.
Apfel began cultivating her extraordinary sense of personal style early on, sporting an endless array of gigantic round eyeglasses, wearing boldly mixed patterns, and adorning herself with cascades of costume jewellery. It took the world of fashion decades to catch up, but by the 21st century she had become an unlikely style icon, her striking look being celebrated in fashion magazines and an exhibition at the Metropolitan Museum of Art's Costume Institute in 2005.
The late veteran documentarian Albert Maysles (Gimme Shelter, Grey Gardens) follows the 93-year-old Iris on her rounds with his usual impeccable discretion, turning what others might have made a mere caricature into a moving study of a headstrong, irreverent, compulsively quotable ('colour can raise the dead') woman towards the end of her extraordinary life.
There are the expected fashion shoots and cocktail parties, and testimonials from the great and good (designer Dries van Noten, jeweller Alexis Bittar, photographer Bruce Weber), but we also see Iris haggle over bangles at a Harlem market and grapple with the deteriorating health of her doting hubby, Carl, who turned 100 during filming. Don't miss the chance to meet one of the most unforgettable characters of this festival. — Angela Lassig