New Zealand's Best Shorts are back for 2021!
Monday 20 September 2021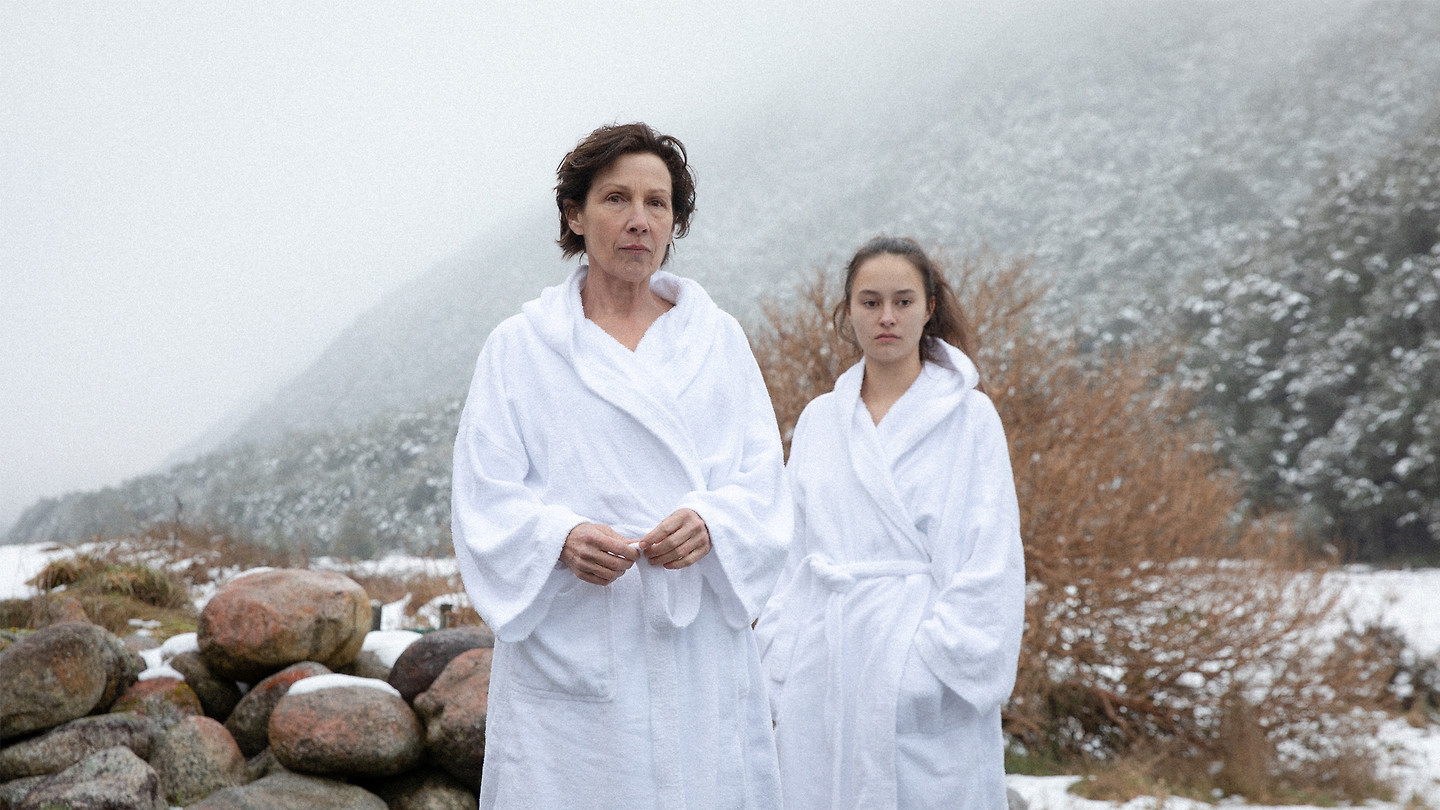 Six short films have been selected by this year's Guest Selector, award-winning actress and filmmaker Kerry Fox, as finalists for Whānau Mārama New Zealand International Film Festival's (NZIFF) New Zealand's Best Short Film Competition.
Finalists will compete for a total of four prizes, with winners to be announced at the premiere screening of New Zealand's Best 2021 in Auckland.
The six finalists are Datsun (dir: Mark Albiston), Hot Mother (dir: Lucy Knox), Only F**ks Pat Me On The Head (dirs: Steph Miller, Paul Wolfram), Tūī (dir: Awa Puna), Washday (dir: Kath Akuhata-Brown) and When We Were Kids (dir: Josephine Stewart-Te Whiu).
Guest Selector Kerry Fox selected the six finalists from a shortlist of 12. NZIFF Head of Programming Michael McDonnell, and Senior Programmer Sandra Reid, viewed 117 submissions to prepare the shortlist.
"Naturally, I'm going to lean towards films that deliver courageous, rich, original and truthful performances – these are the criteria I believe are essential to the whole creation of cinematic drama," said Fox.
"The films that I felt most succeeded in their specific intentions were those that tackled their chosen dramas with courage – being prepared to face something that frightens – and wit, displaying inventive thought and delivery. Rich conflict and the unexpected were the elements that most stirred my responses and won my heart each time."
Audiences at the New Zealand'sBest screenings in Auckland and Wellington will be asked to vote for their favourite short. The Audience Award winner takes away a 25 percent share of the box office takings from the New Zealand's Best screenings in the four main centres. In 2019, this prize was valued at $5585.
A three-person jury will select the winners of three major cash prizes,the Vista Group Award for Best Short Film ($7500), the Creative New Zealand Emerging Talent Award ($4000) recognising a fresh voice: filmmaking that gives life to stories of those less often represented in film, or that speaks to new or existing audiences in different ways; and the Auckland Live Spirit of The Civic Award ($4000).
New Zealand's Best Finalists 2021
Datsun
Director: Mark Albiston Producers: Sharlene George, Andy Mauger, Gal Greenspan Screenplay: Mark Albiston, J. Patrick McElroy
Fourteen-year-old Matt takes his dad's yellow Datsun for one last wild joyride with his best buddy and kid brother in tow.
Hot Mother
Director/Screenplay: Lucy Knox Producers: Evie Mackay, W.A.M Bleakley
Inspired by a true story, a vacationing mother and daughter bicker and avoid connection at an idyllic hot spring retreat until an unfortunate accident occurs.
Only F**ks Pat Me on the Head
Directors: Steph Miller, Paul Wolffram Co-Creator: Jon Little Producers: Abby Lyons, Paul Wolffram
Jon Little humorously shares the frustrations of living with cerebral palsy in a world not designed to accommodate those who are different.
Tūī
Director/Screenplay: Awa Puna Producers: Awa Puna, Flynn Mehlhlopt
Tūī and brother Manaia live alone in a remote farm with their distant father still coming to terms with a tragic loss, but something in the forest calls to Tūī.
Washday
Director/Screenplay: Kath Akuhata-Brown Producers: Julian Arahanga, Verity Mackintosh
Eight-year-old Hine and her father still mourn the passing of her mother, but one day while her father works, Hine devises a plan to wash away her father's sadness.
When We Were Kids
Director/Screenplay: Josephine Stewart-Te Whiu Producer: Sarah Cook
A lazy summer day at the public pools takes a nasty turn driving a wedge between 13-year-old Jade and her best friend.