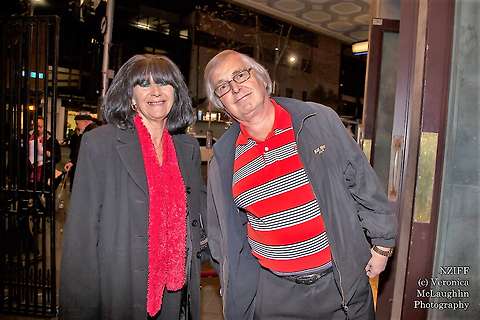 Our long-time High Priestess of front-of-house – first at the Civic from 1978, then ringing the bell at SKYCITY Theatre from 2000 until 2016 – Joy Owen could fill a book with what she knows about the Film Festival, its organisers and its audience.
"I have a lot of fond memories of working for the Film Festival at the Civic in the late '70s. The first Festival we had was meant to screen at the Plaza Theatre in Queen Street. At the last minute they decided that the theatre was not big enough to accommodate the large amount of advance bookings coming in, so it was decided that they would move it to the Civic. This was great, except for the fact that the bookings were all for allocated seating which did not match the Civic seating plan. Then management had the bright idea that the ushers could write numbers on stick-on labels to cover the existing numbers on the back of the seats. I am glad we didn't have to change the numbers on all 1646 seats in the Civic!
The first NZIFF manager we had was a very nice, elderly gentleman who always came and stood beside me at the entrance to the auditorium where I was checking the tickets. The only problem with this was that as the patrons were coming in he kept farting rather loudly! (I really don't think he was aware of it.) Very embarrassing!!!
There were a lot of pigeons around the Civic that loved to sneak into the stalls when the door was open. It was a bit distracting if you were engrossed in a movie and a pigeon was suddenly illuminated in the beam of the projector onto the screen. Once the pigeon was back on the ground I would shine the torch on the floor behind me. It would obediently follow me and the light to the door and outside.
As the Festival came around each year we got to know all the regular patrons and it was great to catch up with them all, and it felt like we were all family. We had quite a few retired people, and even more younger ones who took their annual leave to coincide with the Film Festival. We would chat about what movies they had seen. A lot of them had seen 60 or 70 movies during the two weeks.
I miss working at the Film Festival, but now I can be a real patron and sit and enjoy the movies without interruption."
Image: Joy Owen and Steve Henshaw. Photo credit: Veronica McLaughlin Photography.