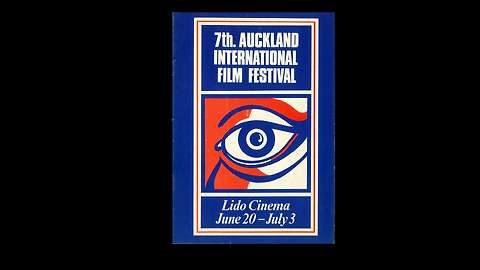 In 1975 Geoff Steven's Test Pictures: Eleven vignettes from a Relationship was the first New Zealand feature to screen at the Festival, and one of the first 'experimental' films from anywhere. He remembers perplexity in the house.
As an enthusiastic advocate for developing a New Zealand film culture and a fan of all films foreign, the annual Film Festival season used to be highlighted in my diary. I was running an Auckland-based film co-operative Alternative Cinema at the time, and with the impetus and contacts generated from that organisation, a group of us eventually embarked on making a local feature film – Test Pictures: Eleven vignettes from a Relationship, the country's first (and maybe only) really experimental theatrical feature film. The QE2 Arts Council was a source of some of the funding.
As it was deliberately an 'art film', it was decided that we would aim to premiere the film at the 1975 Festival in Wellington and then show it in Auckland. It was to be the first New Zealand feature ever shown at a local film festival, and we only had to find the money to order a print to screen the film! Not an easy task for a bunch of commune-dwelling alternatives! Fortunately, the Wellington Festival stumped up for the release print. On a wet and windy night, Festival patrons and a selection of Wellington who's who sat and watched, with some obvious confusion and frustration, an unashamed local Kiwi art film.
And the reaction? Well, the Prime Minister Robert Muldoon, who had been persuaded to attend this important cultural event, snapped "who paid for it?" as he hurried out. After all, he had originally been an accountant. I could satisfactorily reply, "A university lecturer," which I knew was one of his least favourite occupations. At the Q+A after, I was berated by a group of upcoming Wellington filmmakers, who asked, "Why did you make such a niche and alienating picture?", to which I could only reply, "Because we wanted to... you should go and produce the ones you want to make," which as we all know, some went on to do with great success!
Then to Auckland where at the Lido, on Wednesday 2 July, 1975 at 8.30 pm, Test Pictures became the first New Zealand feature film to be shown at that festival. There had been various shorts made by the Government's National Film Unit screened at earlier festivals, but it was important to us to have a local feature on the big screen at last.
The audience was just as perplexed by the film as the Wellington one was. Experimental film was not (and is still not) a strong genre in the New Zealand film culture, but we had established a precedent.
New Zealand film can sit just as comfortably in an 'arty' festival environment as playing in a big multiplex for a mass market audience. In a small way, that historic screening had proved that we don't have to make any particular type of film in our evolving film culture. We just need to continue to make local ones.
Image: 7th Auckland International Film Festival programme cover, 1975