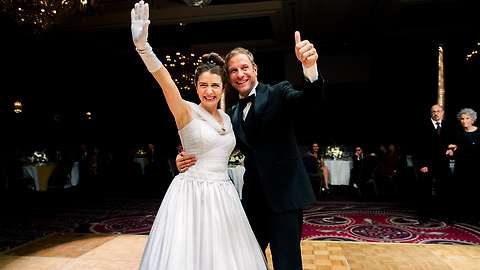 Christine Massey recalls 30 years' professional association with NZIFF, most recently, until her retirement in 2017, as Sales Manager at Sony Pictures, New Zealand.
"I have especially loved being part of something that has played a major role in taking 'arthouse' films to 'mainstream' audiences. It's not so many years ago that outside of the Festival it was hard to find a subtitled film playing anywhere on the major or indie circuits.
And it was always a great thrill for me to have one of our Sony films selected for opening and/or closing nights. The pleasure of seeing audiences holler and hoot at some of our wackier films always put a smile on my face.
Also seeing the emergence of New Zealand films via the festival has been very gratifying, and more down to Bill's unwavering support and belief in the pool of talent we have in New Zealand than anything to do with me. The opening night of Poi E at the Civic has to be one of the more memorable evenings."
Image: Wild Tales