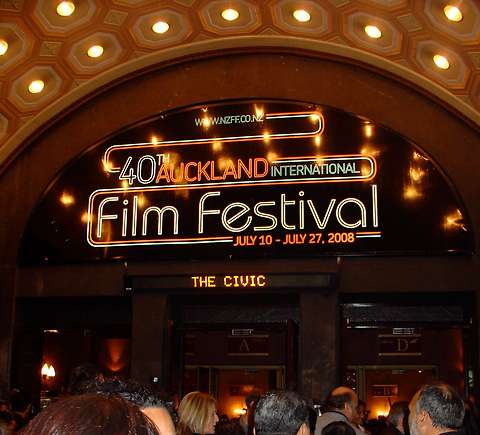 Haiku and bouquets from documentarian par excellence Annie Goldson.
"In Auckland's valley
Tickets flutter, gleam whitely
Like the Civic's stars
I was brought up in Northcote near the Bridgeway which was our local. The Hollywood 'classics' it screened seemed to run for months. Their romantic nature was not for me – I was no fledgling film buff.
Fast forward some decades, and what a change. I'm up to my neck in film culture – making, teaching, watching. And NZIFF is the jewel in the crown of a sparkling set of cultural events that Auckland offers. Annually I see excitement building as audiences study and discuss the programme, circling, adding post-its, filling their favourite bins with a fabulous range of films that offer glimpses of worlds, close and far, and film forms familiar and strange. And always brilliant programming, proven by an interesting factoid: NZIFF makes far more of its income from its audience attendance than most others worldwide.
Documentary is what I do (although I love watching drama too) and Bill Gosden has always been a fine connoisseur of the genre. NZIFF gives me chance to see films that can be impossible to find unless one decides to delve into the dark corners of the internet. In fact, it is almost a cliché I hear it so often: "I go to watch the documentaries because they won't 'come back'." And the festival has showcased my own work again and again – maybe seven films have screened over the years up and down the country? – allowing me to reach and discuss ideas and thoughts with audiences taking the temperature of what matters and what does not.
So thanks so much to Bill and hard-working team behind the Festival. I've always found you responsive, organised and gracious. So many moveable parts go into organising such events (such as juggling neurotic filmmakers), I know – but you continue to educate, to move and to thrill."
Image: Civic Theatre