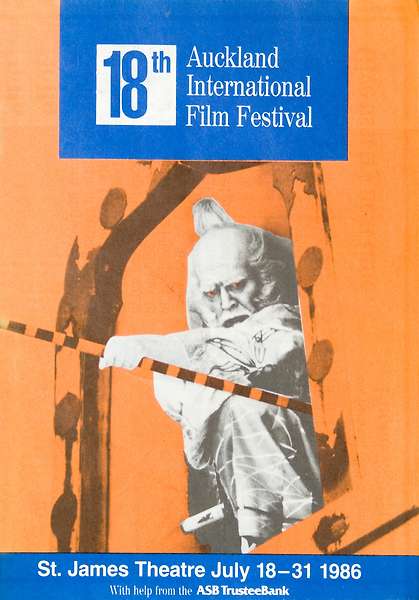 Andrew Langridge, a trustee since 1996, came for Shakespeare and stayed for the movies.
"My first Film Festival was in 1986. I was seventeen and we were studying King Lear at school. I'd picked up the Festival brochure somewhere, likely Charley Gray's, with Kurosawa's Ran featured on its really remarkably ugly cover. I was already something of a film fan but had never seen a Kurosawa film, and figured this might be vaguely helpful for my English exams. I bought a ticket on the day of the screening and found myself perched high up in the Gods with the other last-minute participants in a full house. It was punishingly hot, and the film is, of course, epically long. All around me, middle-aged women were swooning, staggering down the precipitous steps towards the exit trying not to topple into the void, or splaying themselves in the aisle in the hope of catching a breath of air. But I was transfixed by the movie, from the brutal editing of the opening hunt through to the cruel, surreal gags buried in the final act. I'd never seen anything like it, and I'd never had a moviegoing experience quite so extreme, what with all the falling women.
The next year I made sure not to miss the brochure (a little less ugly this time), and cautiously booked a handful of films. I was baffled by Godard's Détective and awed by Paradzhanov's The Legend of Suram Fortress. And in 1988, back in a now-cavernous, near-empty St James, Edward Yang's The Terrorizer blew my head off."
Image: 18th Auckland International Film Festival poster, 1986