NZIFF 2023 Audience survey results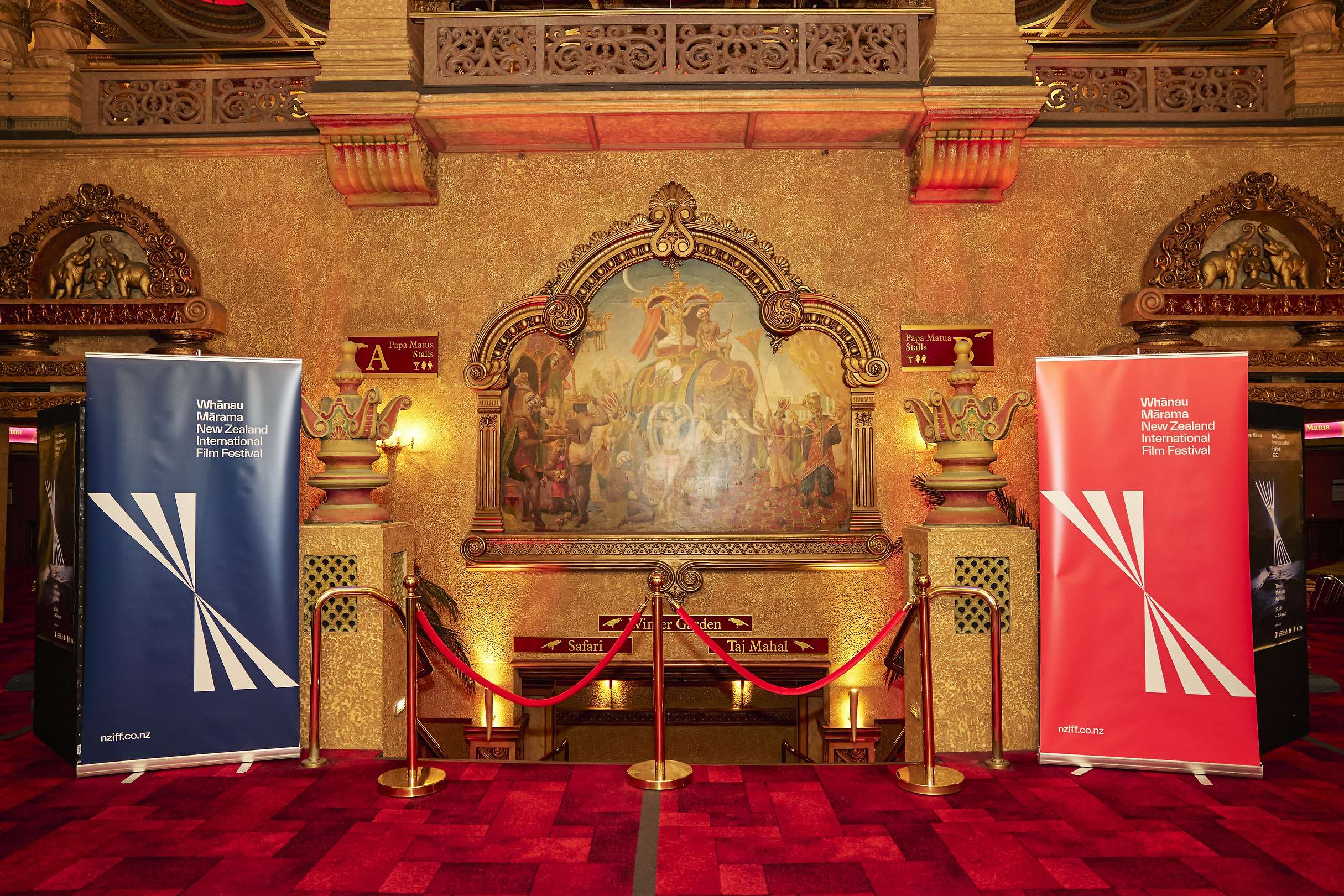 As the curtain closed on NZIFF 2023 we asked you to tell it to us straight. What you liked, what you didn't like, and more than 1200 of you generously took the time to share your thoughts with us. There was a lot to digest and we're ready to spill the beans.
There were some recurring themes in your feedback and like always there was agreement and some disagreement. Our challenge for 2024 is to digest, reflect and action, what we can. Mostly we were heartened that 93.3% of you said that you satisfied or very satisfied with NZIFF 2023, we know that 100% satisfaction is hard to achieve but we'll keep trying!
What you loved
The shared love of the festival was deeply heartening. Your appreciation makes all the effort worth it.
Amazing to have the festival back in full force! Best time of the year, loved the programme and had such a great experience this year.
Lovely! Amazing vibe, love people coming together to see films. Such a buzz
I always enjoy the experience. The NZIFF is a cultural highlight of winter!
It's one of the highlights of my year - the venues are great, the crowds are always lovely.
Really enjoyed watching the movies on a big screen and amongst other people. Good to see and hear other people's reactions.
Enjoyed the range of films available and also the range of venues. I actually found the selection better than Sydney Film Festival I attended in July.
Always the highlight of my year. Travel around the world without leaving home. Love the festivity ... mingling with like-minded people. Have been going most of my life.
Great work team. I generally find your staff and volunteers a pleasure to deal with - like we're all part of a family making this cool event happen. Love it. Thank you for all you hard mahi and providing NZ with such a precious festival.
Great to feel part of a community that values our film culture and the international film culture.
The audience! Watching films with people that had good cinema etiquette and in just so passionate about film was such a nice change up.
I loved them all. I feel as though I travelled the world meeting people I would never come into contact with and realised we all share the desire for love and acceptance and needing to be seen.
Good to see how buzzing & good atmosphere pre-post each film session as regardless age group, ethnicity & gender all seemed happy to be there.
Taking my child to the movies for the first time – Animation 4+ at the Civic. What a great way to get introduced to film and cinema!
What peeved you
We know that ticketing in Auckland caused some frustration and that there were differing experiences with some venues. Rest assured that we hear you and will take up these conversations.
I would be keen for more "light" fare next year - a lot of the films this year were very serious.
I really enjoyed the festival as I do every year. Without meaning to, almost all the films I selected had heavy, dark or violent themes. Sometimes it's difficult to tell from the descriptions.
There's an "arthouse festival" feeling to the marketing, events and publicity that makes it feel exclusive, at a time when cinemas are fighting to keep audiences coming, and social media is seeing younger cinephiles are more engaged in film discovery than ever ... there's an opportunity to bring more, and younger, audiences to the festival.
And like all feedback, for every comment there is often a counter opinion…
The descriptions are sometimes way better than the movie. The movies that qualified for opening and closing weren't any more stand out than the rest of the programme.
No offence, but some of the write-ups promoting a film were nowhere near my own opinion of the film.
There were some great suggestions on what could be done to improve your experiences at the festival:
A few late night sessions again would be a treat. And more merchandise please! But most of all, fixing the ticketing would be a huge help.
Creating free cinema events, perhaps outdoors (time of year is tricky) but some all-inclusive free activities are a good social draw card and way of enhancing a festival vibe.
Bring back the festival club or a festival hub open to all
…more of a "festival hub" that everyone gravitates to.
It would be brilliant if you brought back the late-night screenings of Incredibly Strange movies
Please, please do a 50th anniversary screening of The Texas Chain Saw Massacre next year!
Be good to have a session or a day where film projects are pitched to an audience to gather public sponsorship or contributions.
I'd like it if there was some sort of program for secondary schools to be able to experience the festival. Special school screenings?
Have singles nights, discussion groups, bands, parties, dressups, cinemas with beanbags and pizza.
And some comments that just tickled us:
Ate too much popcorn but I can't help myself.
I often say "some people go to Fiji, I go to the Film Festival" for me, it's equal to escaping to an Island to weather the winter.
There were too many Cannes films.
Aunty Gaylene's 4K restoration of Bread & Roses. Stunningly exceeded expectations x
I often bike to the movies, especially if I'm going to more than 2 in a day -– please improve the weather.
Thank you once again for taking the time to share your thoughts with us. Those who won prizes in the draw will be contacted shortly. As more than 94% of you said you'll attend next year and 90% said you'd recommend to friends and family, we look forward to welcoming you and your whānau at NZIFF 2024!