An Alt Festy Season by Matilda Boese-Wong
by Matilda Boese-Wong, Aotearoa Filmmaker and Radioactive FM Film Reviewer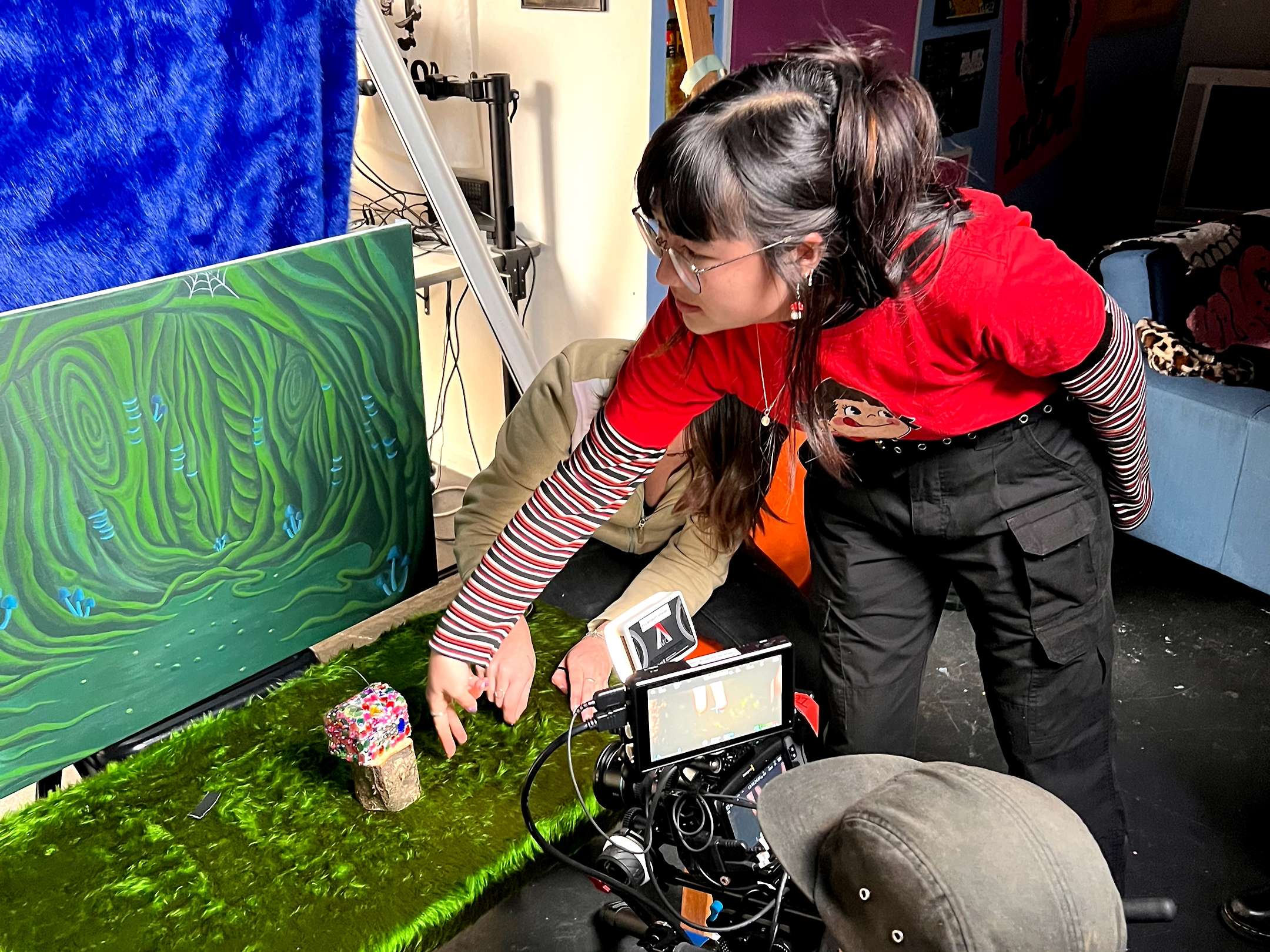 Kia ora, I am the film reviewer for Radioactive FM and work in the film industry in Te-Whanganui-a-Tara.
NZIFF season is my favourite time of year, it usually coincides with my birthday (shout outs to the sensitive Cancer film baddies). Every year it manages to drag me out of the chilly malaise of winter and helps make these freezing months bearable again. It brings absolute joy and energy that is much needed, and I am always happy to dig into my pockets and indulge. Some of my fondest childhood memories are of going to NZIFF with my whānau. It instilled a deep love of cinema in me as a child, and likely played a part in where I have ended up today.
Every year it is such a thrill seeing the programme come out and grabbing yourself a copy to pore over and highlight to death. This year's programming in particular has really shone to me as an avid film consumer. We always have so many highly anticipated international films coming to our shores, as well as some actual filmmakers. NZ tends to punch above its weight with its film industry despite our size and I think NZIFF also reflects this. It is consistently a jam-packed festival that delights and challenges me. We are so lucky to be able to get our eyes on these films every year, and I love the opportunity to take a peek around the world as well.
I managed to see:
La Chimera - an unexpected stand out!
Monster - reliably excellent cinema from Kore Eda
Showing Up - deeply relatable themes of the reality of living as an artist
How To Have Sex - gut wrenchingly accurate, and such a strong debut feature
Loop Track - fun ride that kept me guessing, and forever important to support NZ film
Suzhou River - such a thrill to see this Super 16 film remastered and on the big screen
Sanctuary - incredibly strong performances and such a delight to watch
Past Lives - predestined to hit me like a tonne of bricks! Excellent cinema!
For myself as a mixed Asian New Zealander, it is a rare chance for me to connect with other parts of my identity that are not often represented in the Western world. Being able to see yourself in cinema is a privilege not always granted to everyone. So being able to get this chance with NZIFF programming is something truly special. Exposing yourself to different viewpoints, of those all around the world is beneficial for everybody.
I appreciate how NZIFF creates a beautiful social space and community, where you find yourself bumping into all kinds of people before and after screenings. It's always such a delight bumping into an old friend and discussing the emotional ride we have all just taken together. I attended a screening for 'How to Have Sex' and had an absolutely lovely NZIFF discussion with the woman who happened to sit next to me. It really is such a treat to be able to engage in this kind of cinema and find likeminded people who appreciate the spread we get to indulge in.
It is never a waste of time going to the cinema. Especially during NZIFF season, so make the most of it! Regardless of whether you end up loving or hating the film, it is still a worthwhile time in developing your taste, and refreshing what you do and don't enjoy in cinema.