Filmmaking is mean. by Erin Murphy
by Erin Murphy, Aotearoa Filmmaker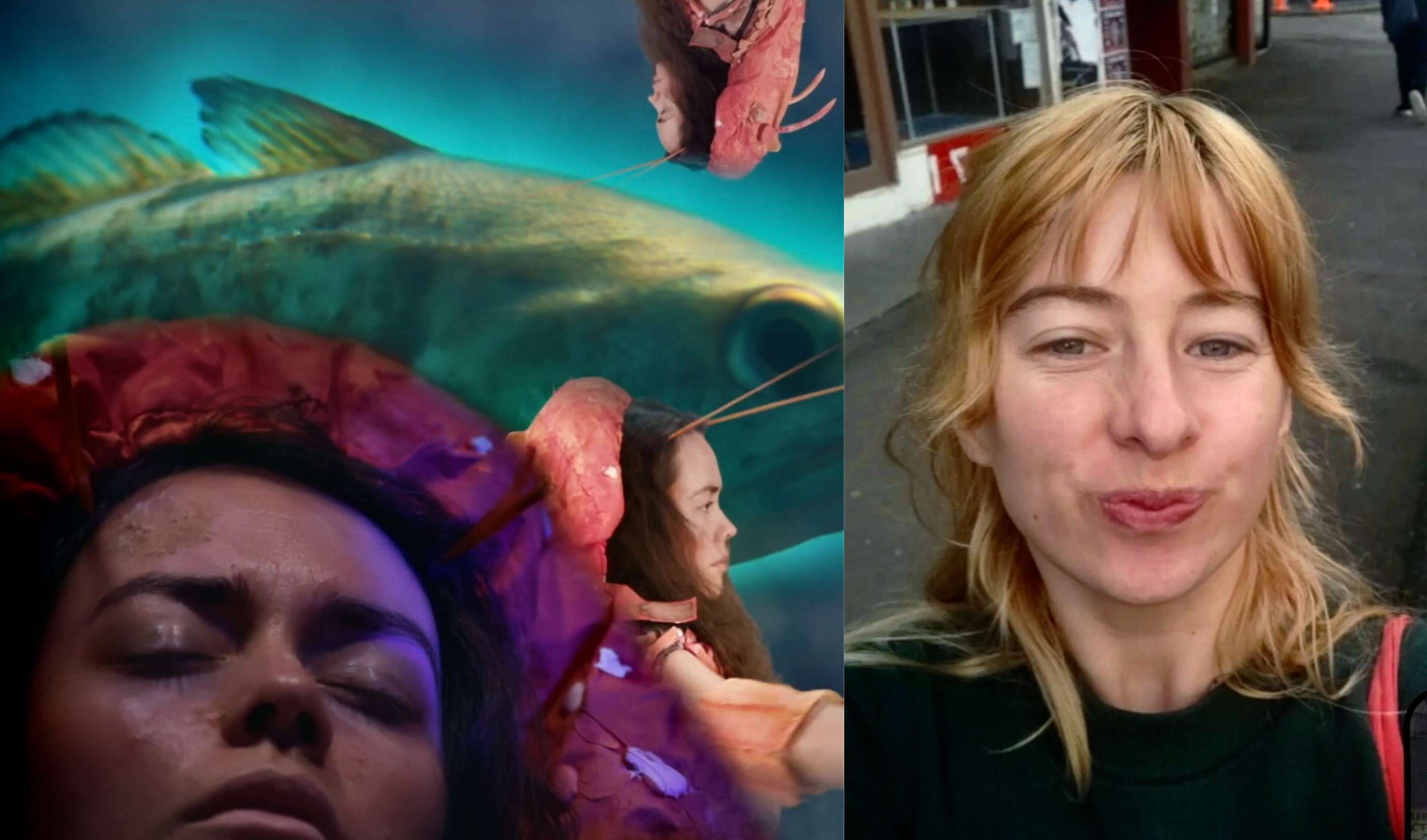 Hi, my name is Erin, and I was lucky enough to have my first short film: Missy Fishy screened at NZIFF in 2020.
Filmmaking is mean. In both senses of the word.
It's mean in the sense that you are making a story through visuals that people can be transported to.
But it's also mean in the sense that it is time consuming, hard work and a mammoth event just to get it out the door.
When you finish making a film it can leave you at odds with it. You can lose sight of how sick it actually is. That's why getting eyeballs on that thing is so so so important.
I finished making Missy Fishy at the start of 2020. It was my big thesis project for my MFA(CP) at Vic. I had left the safety of Uni cradling my little film baby and the classic yarn was to GET IT INTO A FESTIVAL!
So, I put it forward to NZIFF with plans to put it forward to more. However, there was this thing that happened in 2020 that kind of threw a spanner in the works, especially when it came to big gatherings of people in enclosed rooms. It was a rough year for film festivals.
It was a weird freaking time for me. The world was asking me to go and conquer it, but it became increasingly evident that this was not going to happen. I really struggled to see a life for Missy Fishy going forward. So, it was truly such an affirming moment when I found out that my film was going to be shown at a NZIFF. It was the festival that helped cultivate my own cinematic sensibilities for goodness sake!
Missy is a strange little short. So, I guess it suited the surreal state of things. NZIFF 2020 was also a weirdo being without theatres and all.
When the festival started, I made sure to gather what cast and crew I could. I put up a bedsheet as a screen and configured my flats' state of the art UE BOOM® for ultimate audio quality. Even though we couldn't have it in an actual theatre with people, it rounded out the experience of making Missy Fishy for us as a crew and allowed us to celebrate the quality of the shorts that kept its company.
It solidified for me the importance of these festival spaces online or not. Shockingly it seems that films need to be witnessed. We make art that's meaning is created as people navigate and interpret each frame. So, without a viewer a film is incomplete. Festivals facilitate this meeting, gathering people who appreciate this art form in one place.
NZIFF gave Missy Fishy that opportunity to be experienced in a specifically cinematic way. It was a real honour to know that across Aotearoa, people were sitting down to watch our collection of NZ shorts because they wanted to. They were invested in what we had to offer. It was beautiful to conceive that strangers were responding to Missy Fishy in their own personal way. In this way, Missy was out of my hands which allowed me the perspective to finally see the scale and the kick-assery of the film we made.
I guess what I'm saying is go see NZ shorts. It's a pretty cool thing to do.