Bringing the festival visual identity to life by Jane MacDonnell, Inhouse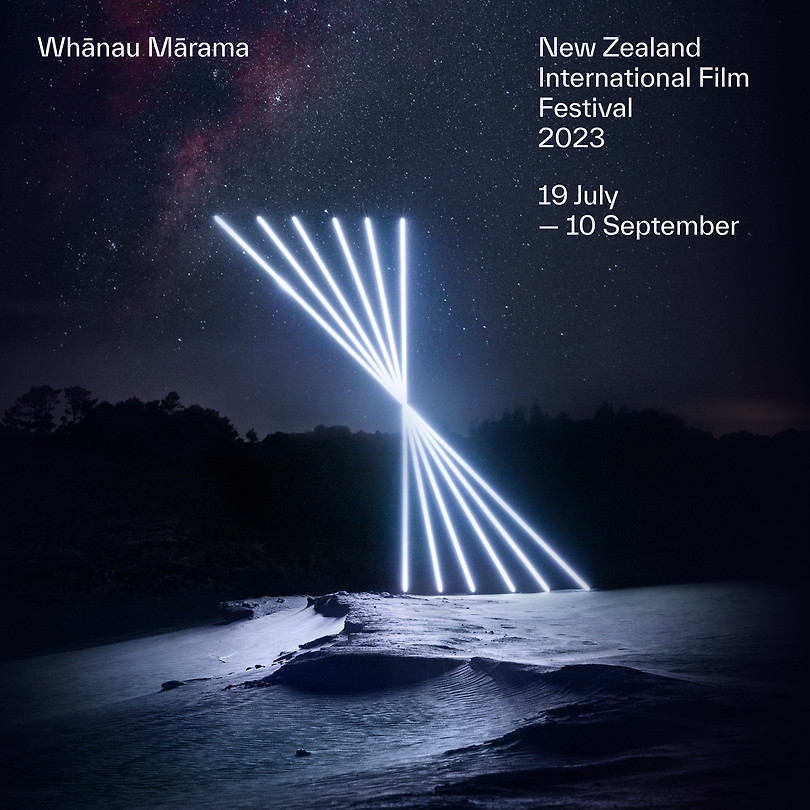 This year's festival presented the opportunity to finally bring the new identity to life after a couple of challenging years of Covid compromised seasons.
The new logo and name, Whānau Mārama, was designed just before the pandemic in 2020, and the challenge then became less about celebrating the festival's new name and identity and all about presenting an online offering.
This year we decided that we'd like to reconnect with the Whānau Mārama — the phrase to describe the celestial bodies which light up the heavens – moon, stars and sun. The name alludes to traditional navigation by the stars, an essential quality the festival has within its DNA —providing points of light to navigate our ever-changing times.
We enlisted the talented light sculptor Angus Muir and his team to design and build a sculpture that celebrated the new logo and connected with the Whānau Mārama. In a time when composite images created in Photoshop abound, we were keen to create something authentic and something at a large scale. We wanted the key visual to be singular and work to embed the radial logomark into the national psyche. The dunes of Te Henga provided the perfect otherworldly landscape to erect the 4m sculpture, and photographer Alistair Guthrie captured the hero image under a beautifully clear night sky.