New Zealand International Film Festival announces first films
Thursday 2 September 2021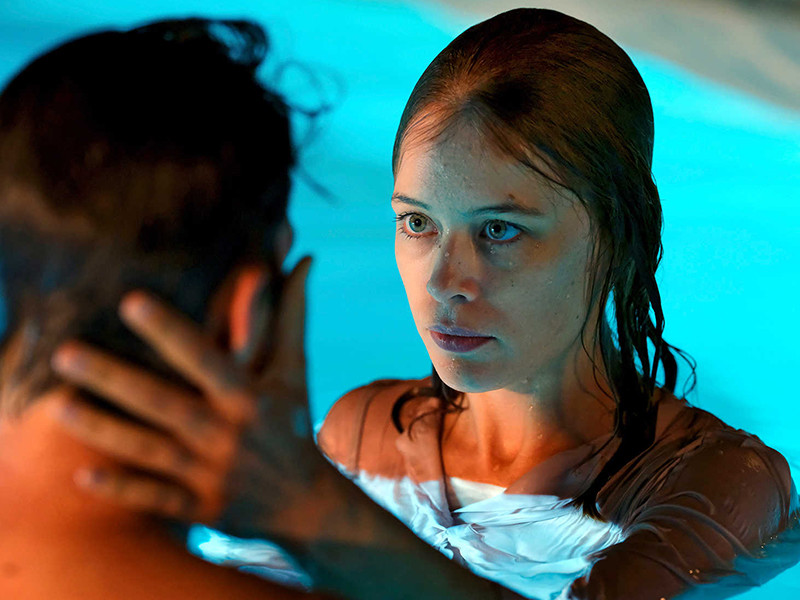 Our first films announced today!
Today we are excited to announce the first films from the highly anticipated NZIFF 2021 programme! It's been a while in the making, but we think it's been worth the wait.

Fiona Clark: Unafraid, Flee, Memoria, Nine Days, Undine and Zola are the first of many extraordinary international and local films set to entertain you when we bring our celebration of cinema to 13 towns and cities around the country this spring opening in Auckland on 28 October with Christchurch opening on the following day, Wellington and Dunedin running from 5 November and the remaining nine centres to follow.
"Decorated critic favourites from Cannes and Sundance, Memoria, Flee and Nine Days will make their eagerly awaited New Zealand premieres, as will much-hyped off-beat comedy Zola and Christian Petzold's mythical romance Undine. In addition to these international titles, we're also proud to present the world premiere of Lula Cucchiara's fascinating documentary, Fiona Clark: Unafraid – an intimate portrait of the ground-breaking New Zealand photographer." - Director Marten Rabarts.
We present our first six films for the 2021 programme:
Fiona Clark: Unafraid (World Premiere)
Photographer Fiona Clark shocked 1970s New Zealand with her documentary images of Auckland's burgeoning queer scene. The pictures they tried to ban were just the beginning for one of Aotearoa's photography greats.
Read more about Fiona Clark: Unafraid
Flee
Structured around a series of interviews conducted by director Jonas Poher Rasmussen, Sundance Grand Jury Prize-winner, Flee blurs the line between documentary and narrative filmmaking to tell the affecting survival story of Amin's escape from Afghanistan in the mid-80s. Told in animated form, complimented with historical news footage, Flee examines the quiet toll that trauma takes on survivors.
Read more about Flee
Memoria
Follow Tilda Swinton on a strange supernatural journey into the Colombian jungle, in this hypnotic new film from the director of Uncle Boonmee Who Can Recall His Past Lives and Cemetery of Splendour, Apichatpong Weerasethakul.
Read more about Memoria
Nine Days
We are born, we live, we die. Before we can get on that merry-go-round, however, we must first be interviewed. If we are lucky, we are chosen to go forth, from cradle to grave. If not, perhaps the man will do what he can to give us one fleeting moment of happiness, before we disappear into the ether. This is the premise of Nine Days, Edson Oda's offbeat portrait of a pre-life purgatory.
Read more about Nine Days
Undine
Undine is a historian living in Berlin, but underneath her seemingly ordinary city lifestyle lurks an old myth: if the man she loves betrays her, she must kill him and return to the water she once came from. When her lover leaves her for another woman, Undine feels her destiny is fated, until she encounters Christoph and falls in love with him. They share a happy love, but Christoph feels Undine is running from something. Undine must face her curse or risk her relationship. A captivating tale drawing on myth and fantasy.
Read more about Undine
Zola
Based on the infamous Twitter thread by A'Ziah 'Zola' King, Zola chronicles a 72-hour fever dream of a road trip in search of a quick fortune in Florida. After meeting Stefani on a waitressing shift, Zola and Stefani become fast friends. So fast that Zola agrees to join Stefani, her milquetoast boyfriend, and their 'roommate' on an impromptu trip to Tampa the very next day to turn a quick buck in the local strip clubs. What's the worst that could happen?
Read more about Zola