Long-serving NZIFF Director retires in 2019
Wednesday 19 December 2018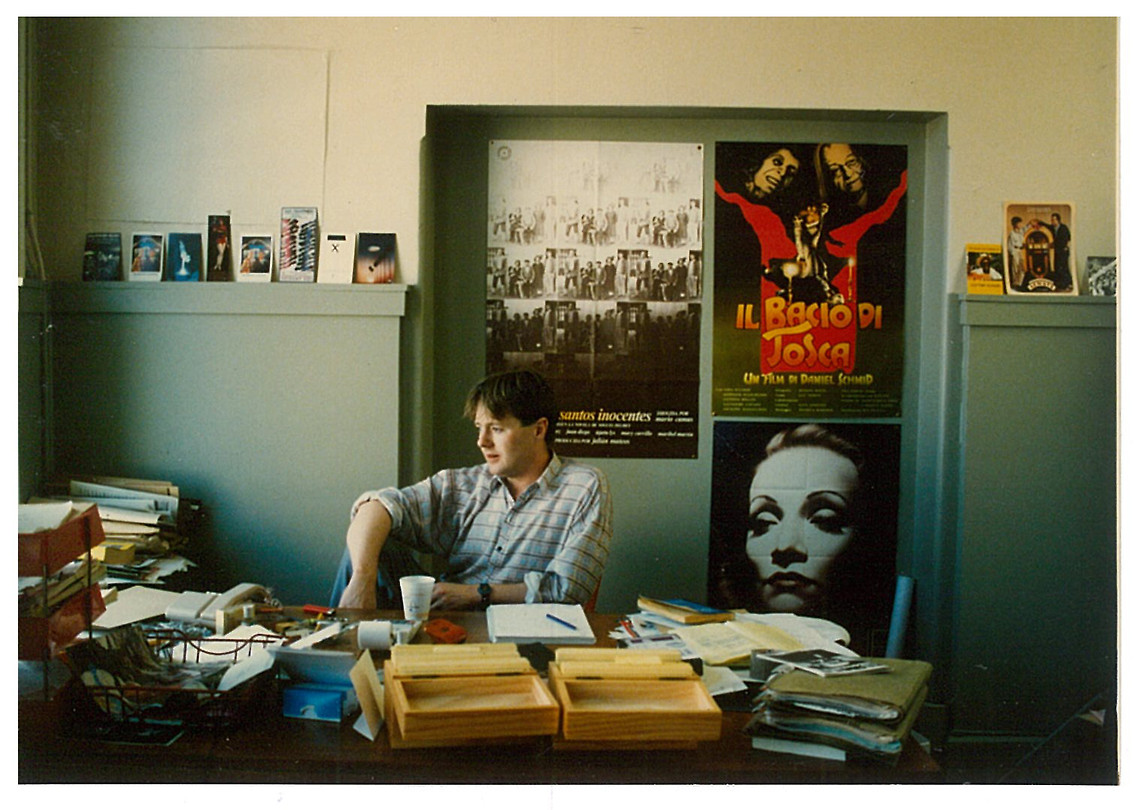 After 40 years of service Bill Gosden, Director of the New Zealand International Film Festival, will retire in March 2019. NZIFF will begin a recruitment process to find a new Film Festival Director to programme the premier event.
"This year we have celebrated 50 years of NZIFF in Auckland and there, in Wellington and over the country as a whole seen the best attendances ever. Now, sadly, we accept Bill's decision to retire at the end of March for health reasons. Bill, over 40 years, has created not only the New Zealand International Film Festival as an unmissable annual event, but also audiences with an appetite to be surprised and rewarded by the best of the world's cinema. We will all miss him and what he has brought to our cultural life during his tenure, and wish him the very best," says Catherine Fitzgerald, Chair of the New Zealand Film Festival Trust.
The Trust oversees the not-for-profit event which has employed Bill since 1979, and for which he has curated/directed since 1981. His first curated national festival took place in 1984. Under Bill's leadership the film festivals around NZ have grown to programme over 160 films for NZIFF events in 14 towns and cities around NZ, screening from July to September each year.
"March 2019 will mark the 40th anniversary of my first job at the Wellington Film Festival. In a constantly shifting mediascape there have been few dull stretches since. Regular iterations of the impending demise of cinema always denied us the luxury of reclining into 'business as usual'. Like filmmaking itself, staging a film festival is a collaborative project. Marshalling the myriad interests at play may require concentration, discernment and even a little imagination, but the will to keep NZIFF thriving is widely shared. I am reminded again and again of the diversity of supporters who have seen us through the red and the black, the thick and thin," says Bill Gosden.
"It's been a pleasure and a privilege to enjoy that support for so long. I look back with pride on the astounding array of national and international filmmaking that has found its first New Zealand audience at NZIFF. I leave with great confidence that whoever steps up next will be working with a remarkable and cohesive crew who love NZIFF and know it backwards." says Gosden.
NZIFF, as it was named in 2009, has been run by a small team of permanent staff, a number of short-term contractors and a large contingent of volunteers lead by Bill. The structure will remain the same, including key positions held by long-serving staff members General Manager Sharon Byrne, Communications Manager Rebecca McMillan, Programme Manager Michael McDonnell and Programmer Sandra Reid supported by contract programmers Malcolm Turner, Ant Timpson and Nic Marshall.
If you would like to send a message to Bill Gosden please email us at .