Ngā Whanaunga Māori Pasifika Shorts Programme NZIFF 2014
Friday 13 June 2014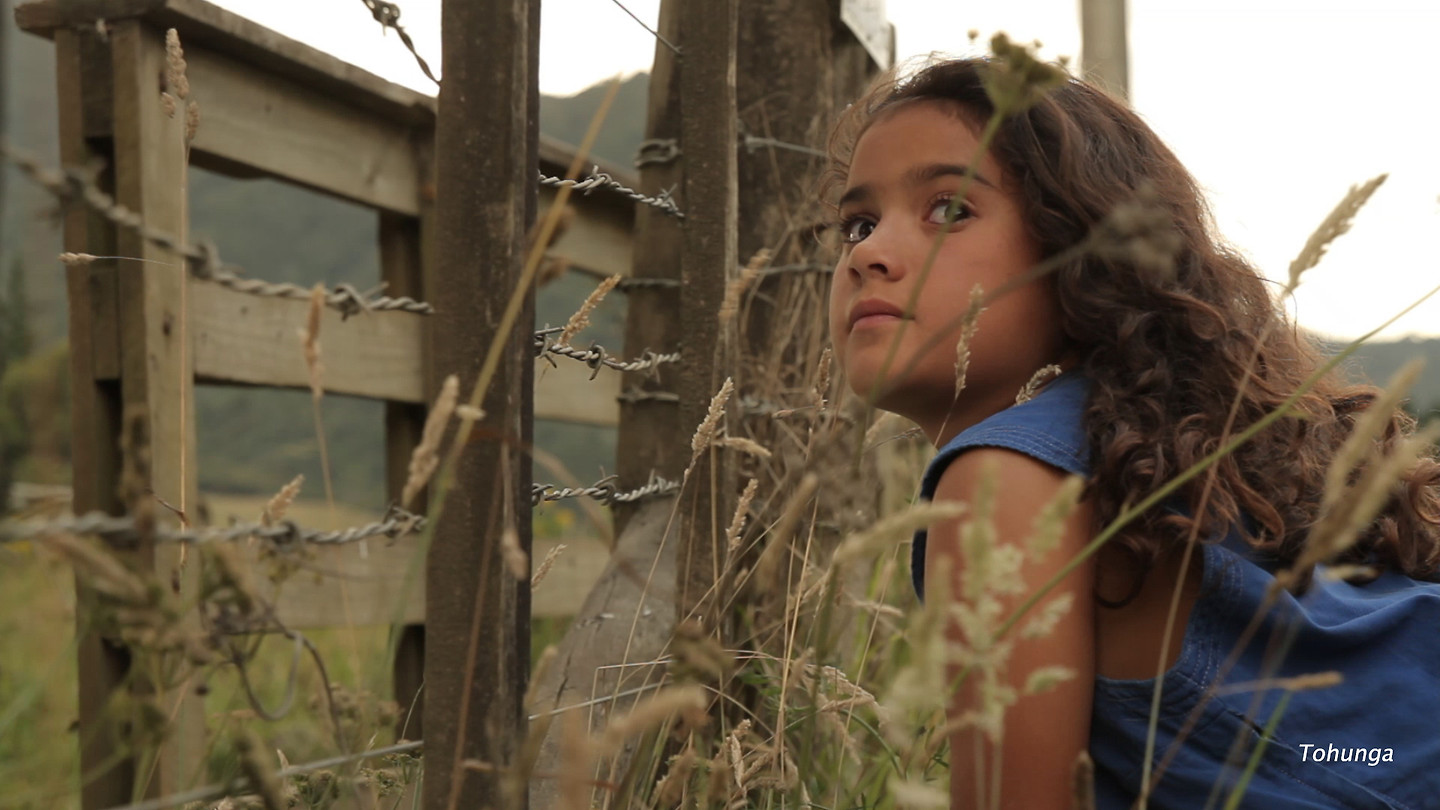 This is the third year the Wairoa Film Festival have programmed the Ngā Whanaunga shorts for NZIFF and we are pleased to host the nationwide screenings of this terrific collection as part of the 2014 programme.
The Ngā Whanaunga Māori Pasifika Shorts 2014 is a collection of Māori and Pasifika short films curated by Leo Koziol (Ngāti Kahungunu, Ngāti Rakaipaaka), Director of the Wairoa Māori Film Festival, with guest curator Craig Fasi (Niue), Pollywood Film Festival Director.
"This year's expression of 'Ngā Whanaunga', which means relatedness and connectedness between peoples, is once again realised with films from Aotearoa and the Pacific – stunning works made by big screen storytellers at the cutting edge," says Leo Koziol, Wairoa Māori Film Festival Director.

The short films, with curators' comments in italics, are:
NZ 2014 | 4 mins
Director: Riwia Brown (Ngāti Porou, Te Whānau-ā-Apanui)
Abandoned on her birthday, Pippa escapes into an imaginary world with her best friend Chubby.
A well told story with a sharp pace enforces the significance of the epidemic of neglect. — Craig Fasi
NZ/Cook Islands 2014 | 14 mins
Director: Lennie Hill (Ngāpuhi)
A father's sacrifice, a young boy's promise. The colours and hues of a Pacific Island shine through in this fable of fatherly love. — Leo Koziol
NZ 2013 | 13 mins
Director: Poata Eruera (Ngāpuhi, Ngāti Whātua, Te Aupōuri) | Festival: imagineNATIVE 2013, Dreamspeakers Film Festival 2014, Wairoa Māori Film Festival 2014
A mother shares her own tragic past to stop her daughter repeating the same mistake. A dramatic and haunting depiction of Māori spiritualism. — Craig Fasi
NZ 2013 | 8 mins
Director: Rebecca Collins (Te Rarawa [Ngāti Te Reinga])
When a young boy falls ill, a family turns to a tohunga for help. Unknowingly, a young girl bears witness to a world never meant for her. Meditative moments of painterly imagery disguise a serious message. — Leo Koziol
NZ 2014 | 15 mins
Director: Richard Curtis (Te Arawa) | Best Actress (Audience Award), Wairoa Māori Film Festival 2014
Left alone with just her spiritual guides, a young girl upholds the prestige of the tribe in order to protect the land for generations to come. Due to her brave deeds she is immortalised. A meditative exploration of kaitiakitanga (protectiveness); as the people protect the land, so the land – and the birds upon it – are kaitiaki of the people. — Leo Koziol
NZ 2014 | 15 mins
Director: Jack Woon
A hip-hop dance drama taken out of the city streets and into the historical, isolated, rural land of the Hokianga. With the help of his ancestors, a teenager on the cusp of adulthood stands up to his father and defends his place in his home. The Hokianga landscape shimmers as a dusty hip-hop epic explodes all around. — Leo Koziol
NZ 2014 | 15 mins
Director: Darren Simmonds | Audience Award, Best Actor (Audience Award), Te Nati Prize, Wairoa Māori Film Festival 2014.
A Māori man enjoying the corporate life he has carved for himself in Sydney returns home for his father's funeral. Amidst the mourning, a challenge is laid before him. Māori walk in many worlds, but must we compromise tradition to modern commerce?— Leo Koziol

Tickets will be on sale in Auckland from Friday 27 June via Ticketmaster, and in Wellington from Tuesday 1 July via the NZIFF website.

NZIFF will begin in Auckland (17 July – 3 August), open in Wellington one week later (25 July – 10 August), then Christchurch and Nelson (6 – 24 August) and Dunedin (31 July – 17 August) before continuing to travel around New Zealand screening in Timaru, Gore, Hawke's Bay, Hamilton, Tauranga, Palmerston North, Masterton, and New Plymouth.