Films to See With a Group
Thursday 13 August 2015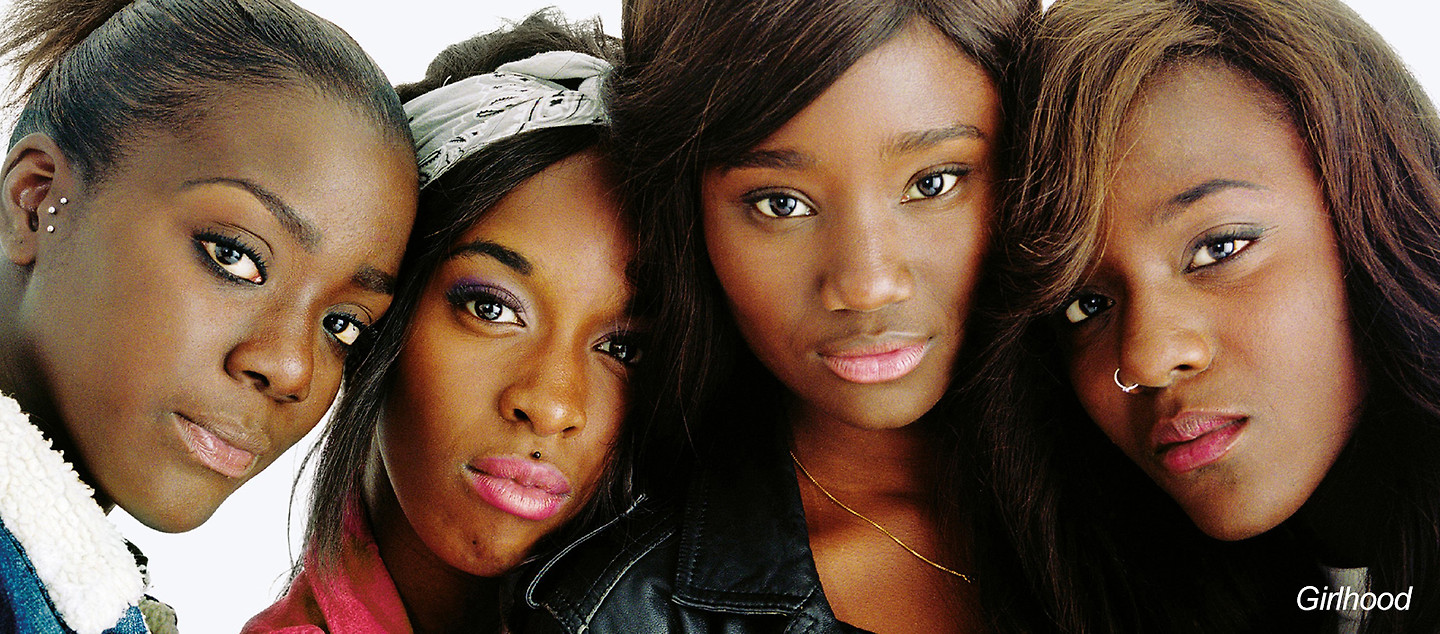 Get ready to rock! Two metalheads unleash a satanic riff that opens the gates of hell in this blood-splattered, heavy shredding comedy-horror. The winner of the Make My Horror Movie competition hits home shores (and the director's home turf) after wowing audiences overseas.
Newcomer Karidja Touré makes a mesmerising impression as a teenager drawn out of her shell and into a black girl gang in Céline Sciamma's (Tomboy) energetic and deeply empathetic drama, set in the tough suburbs of Paris. Vive le cinéma!
Veteran documentary maestro Albert Maysles' Iris is a captivating salute to a proud flag-bearer of the vanishing quality of fashion individuality, the legendary New York clotheshorse and design darling Iris Apfel.
A new summit in mountain sports documentary – with characters and a plot to rival many a feature, Meru captures the sheer physical extremity of two attempts to make the first ascent of a precipitous Himalayan peak.
Years in the making, Tomm Moore's Oscar-nominated, handmade animated feature serves up a heady brew of Irish folklore in a dazzling procession of story book images. Sophisticated enough to appeal to adults and packed with enough humour and adventure to work for youngsters, Song of the Sea is a real animated gem.
We are unlikely ever to tire of the spectacle of Everest as pure wilderness, even if, before the terrible events of May, tales of adventure tourists crowding the mountain were becoming more and more common. The Everest captured so vividly in Australian filmmaker Jennifer Peedom's superb Sherpa is one of awesome beauty, but it is also one teeming with chaotic human activity.
Drawing on the rich and lurid vein of Neapolitan fairy tales, Matteo Garrone's (Reality) lavish, eye-popping fantasy thrusts a stellar international cast into its wildly baroque world of kings, queens, hags and monsters. "Python meets Pasolini in this horrific, hilarious – and very grown up – fairy tale anthology" — Robbie Collin, The Telegraph
A raucous retro action-comedy that delivers fun and gore by the bucket-load, this debut feature pays homage to such VHS-era favourites as BMX Bandits and Mad Max, as well as their cheeky straight-to-video knock-offs. One of the hottest tickets at Sundance, this radical crowd-pleaser will have your cheering from your seats, and madly searching for your old BMX after the screening.
The winner of the Documentary Grand Jury Prize at Sundance this year, Crystal Moselle's film delves into the bizarrely sheltered lives of six brothers whose father has confined them (and their sister) since birth to the tiny rooms of their Lower East Side apartment. What these boys know about social interaction they've learned from watching movies – thousands of them – and creating ingenious, homemade re-creations of their favourites. You'll be talking about this long after the credits have rolled.