The 2019 Auckland Film Quiz Winners
Friday 9 August 2019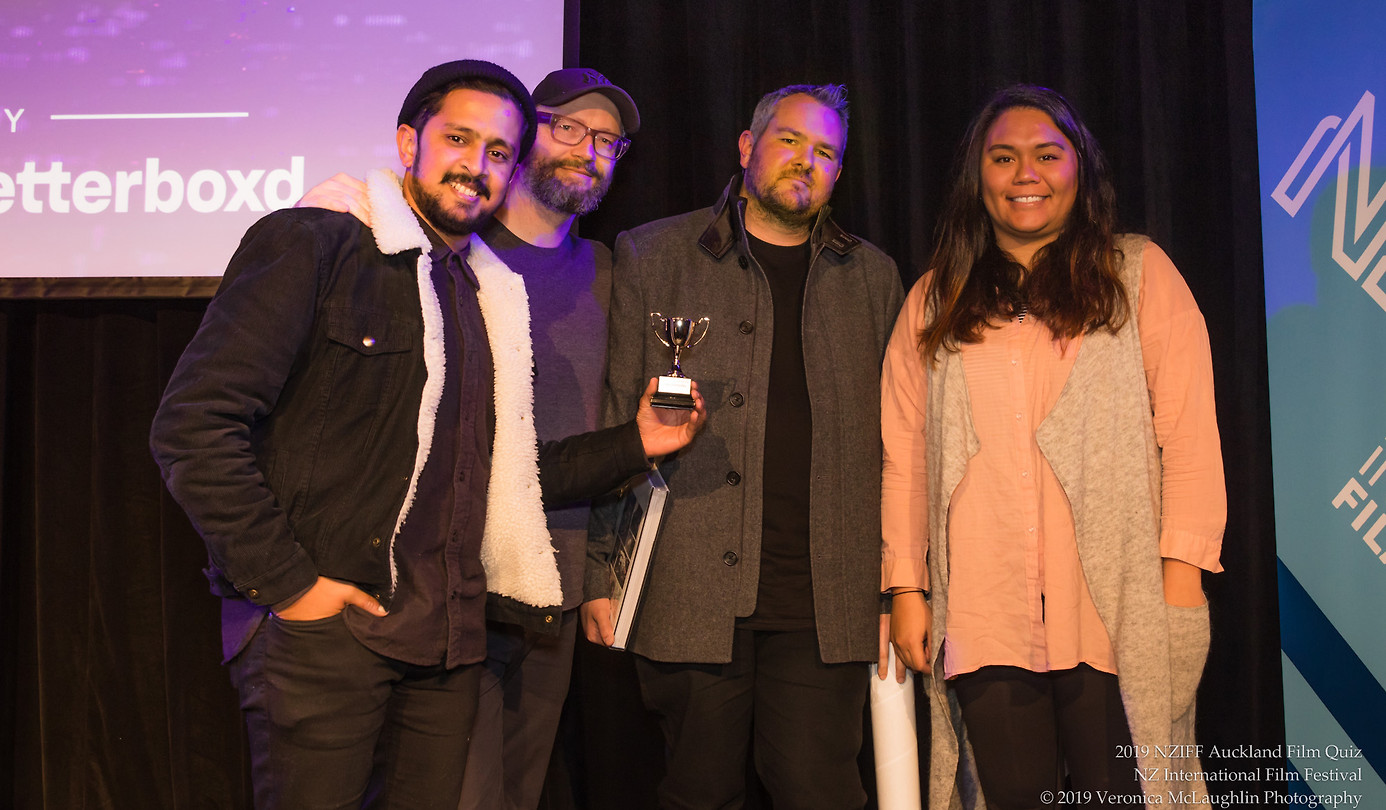 Cinephile camaraderie was flung aside for the highly anticipated Flicks.co.nz and Letterboxd-hosted 2019 Auckland Film Quiz, at The Civic Wintergarden on Saturday 3rd of August. Intellectual swords clashed as teams tested their collective movie mettle fighting for the title until the bitter end. 'Not available in your region' took out the title and we sat down with team members Corey Chalmers, Ajay Murthy, Antony Wilson and Jess Reihana to pick their cinephiliac brains.
Congratulations all!! How are we feeling? Reeling from the win?
Thank you, feels good to win. The prize pack was great, but the bragging rights are better.
What's your team name and why?
'Not available in your region'. We are speaking for the masses. It is a silent subversive campaign against a much-hated error message that most New Zealanders can relate to.
How do you all know each other, and what do you all do?
We all work together at an advertising agency.
How many years have you been attending the quiz?
This was the team's second outing.
Let's be honest, who carried the team tonight?
Ant and Corey and Jess and Ajay.
What was your best round?
Horror. We maxed that round.
What is your top must-see at NZIFF this year and why?
Ant: Amazing Grace and In Fabric
Jess: Apollo 11 and High Life
Corey: High Life
Ajay: The Farewell and Meeting Gorbachev
Best film/s of all time?
Ant: Ghostbusters
Jess: RocknRolla
Corey: The Big Lebowski
Ajay: Kill Bill: Vol. 1