Announcing Ngā Whanaunga Māori Pasifika Shorts 2021
Wednesday 22 September 2021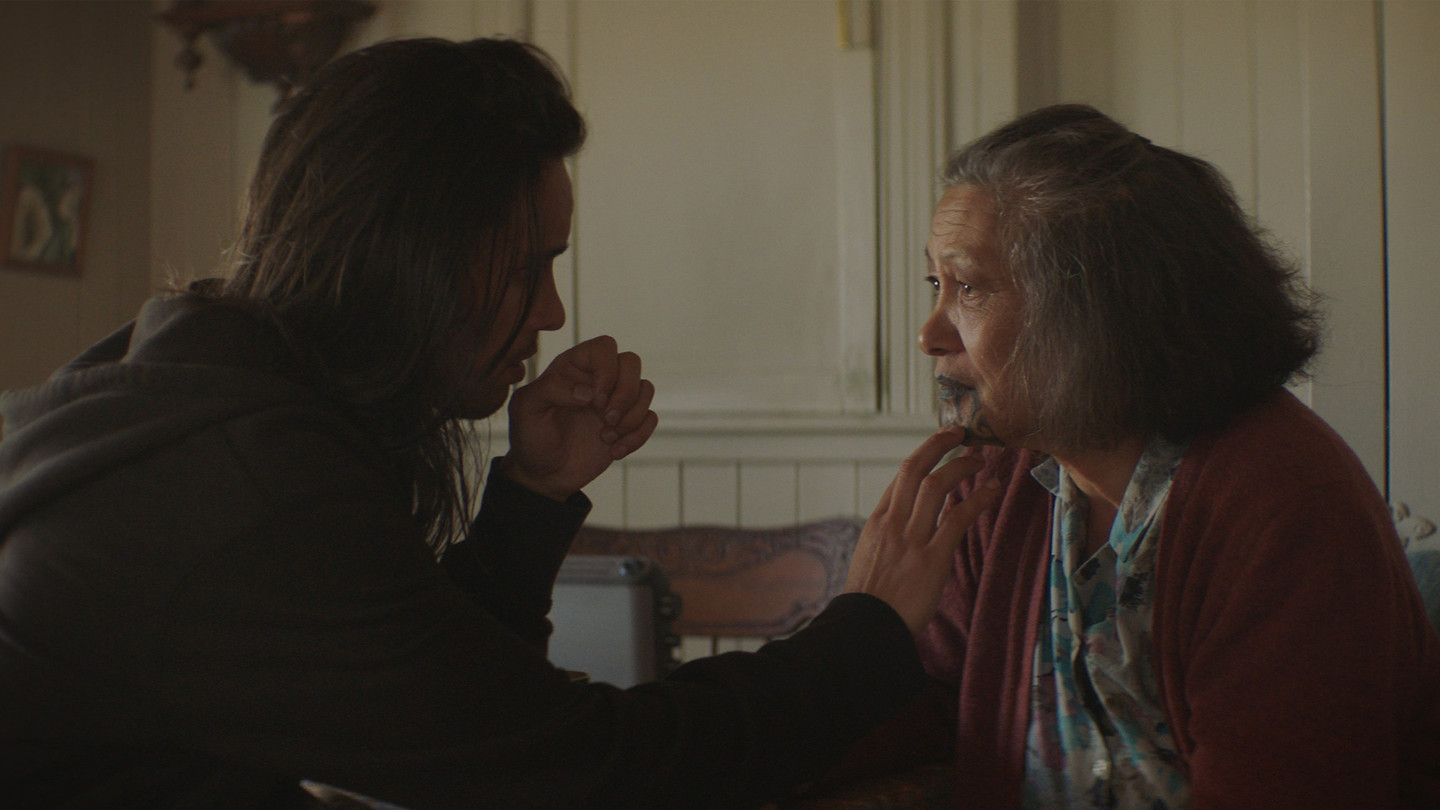 Take a look at this year's Ngā Whanaunga Māori Pasifika Shorts selection!
Five short films from Aotearoa and the Pacific have been selected by curators Leo Koziol (Ngāti Kahungunu, Ngāti Rakaipaaka), Director of the Wairoa Māori Film Festival, and Craig Fasi (Niue), Director of the Pollywood Film Festival. The films will screen during NZIFF in Auckland, Hamilton, Tauranga, Hawke's Bay, New Plymouth, Palmerston North, Masterton, Welllington, Nelson, Christchurch and Dunedin.
The selected shorts this year are: Disconnected dir: Maruia Jensen), Disrupt (dir: Jennifer Te Atamira Ward-Lealand), fire in the water, fire in the sky (dir: Mīria George), Sista (dir: Chantelle Burgoyne), and True Love (dir: Ray Edwards).
And for the second year, Ngā Whanaunga is a competitive section of the festival with all films in the collection eligible for the Wellington UNESCO City of Film award for Best Film ($3000 cash prize), as judged by a jury. Audience members at Auckland and Wellington screenings will also vote for the winner of the Letterboxd Audience Award, a cash prize of $1000. The Best Film award winner will be announced at the final Wellington screening of Ngā Whanaunga Māori Pasifika Shorts.
Due to the high calibre of short films submitted to the New Zealand Film Festival this year seven New Zealand short films will run before selected films in Auckland and Wellington.
"NZIFF is in the fortunate position of having received a high volume of incredibly impressive film submissions this year," said the Festival's Head of Programming Michael McDonnell. "So, in addition to our NZ's Best and Ngā Whanaunga Māori Pasifika Shorts programmes, we will screen additional home-grown shorts ahead of features in Auckland and Wellington. It's fantastic to be able to provide an opportunity to showcase more Kiwi talent to local audiences."
Ngā Whanaunga Māori Pasifika Shorts 2021:
Disrupt
Director: Jennifer Te Atamira Ward-Lealand Producer: Peata Melbourne Screenplay: Aroha Awarau
When a burglary goes wrong, CJ must choose between his whānau and his next fix. "A whānau bond can't be broken apart, even if the trespasses made skew to forsaking not forgiving." – LK
Sista
Director: Chantelle Burgoyne Producer: Marina McCartney Screenplay: Leilani Tamu, Chantelle Burgoyne
Isabelle feels left behind as her teenaged older sister Tiana grows up leading to a moment of betrayal that threatens to shatter their relationship forever. "The unmistaken angst of running before learning to walk. A common and unfortunately incurable dilemma of many uninhibited, invincible youth of all generations. Learning fast is essential." – CF
fire in the water, fire in the sky
Director/Screenplay: Mīria George Producer: Hone Kouka
Sisters Tia and Ina are far from home. Tia is focused on her work, while the free-spirited Ina just wants to dance." The film traps you with curiosity to potentially discover the elusive existence of a better life. The sacrifice is real however the resolve is not guaranteed." – CF
Disconnected
Director/Screenplay: Maruia Jensen Producer: Angela Cudd
Hip hop producer Chance hides away from his friends while secretly grieving a massive loss. "Emotional wounds bleed with no warning and seemingly no medical aid to assist with the spiritual healing required - however, bad can be accompanied by good." – CF
True Love
Director/Screenplay/Editor: Raymond Edwards Producers: Jimmy Crayford-Bollinger, Raymond Edwards
James and Bella are in love, but Bella has a secret which could change their lives. "True love is tested in this engrossing tale saturated with East Coast light and modern romance angst." – LK
Additional New Zealand short films to screen in Auckland & Wellington:
The Girls
Director: Tabitha Arthur; Producer: Bethany Miller
Teenager Jewelisa sparks a chaotic family cringefest when her preparations for a secret date go awry.
The Man Downstairs
Director/Producer: Grant Lahood Young couple Jess and Tom move into the perfect new apartment upstairs from their landlord Colin, but then things start getting strange.
Marieville
Director/Producer/Screenplay: Grant Lahood
Karen's sudden encounter an icon from her past conjures evocative memories of her late father and his passion for a model Mississippi paddleboat.
The Meek
Director/Screenplay: Gillian Ashurst; Producers: Catherine Fitzgerald, Nadia Maxwell
In a twist of chromosomes and fate, young Izzy may also be the key to humanity's future in a world ravaged by a deadly virus.
Munkie
Director/Screenplay: Steven Chow; Producer: Rachel Fawcett
Rose's violent plan for revenge against her domineering "tiger parents" spins out of control.
Peninsula
Director/Screenplay: Fiona McKenzie; Producer: Scott Flyger
Mark is pushed out of his comfort zone while trying to reconnect with his estranged son Toby and deal with his new neighbour Amber who does things differently.
Topping Out
Director: Kerry Fox; Producer: Juliet Dowling
High above London, two Irish scaffolders unwittingly expose their secret selves.