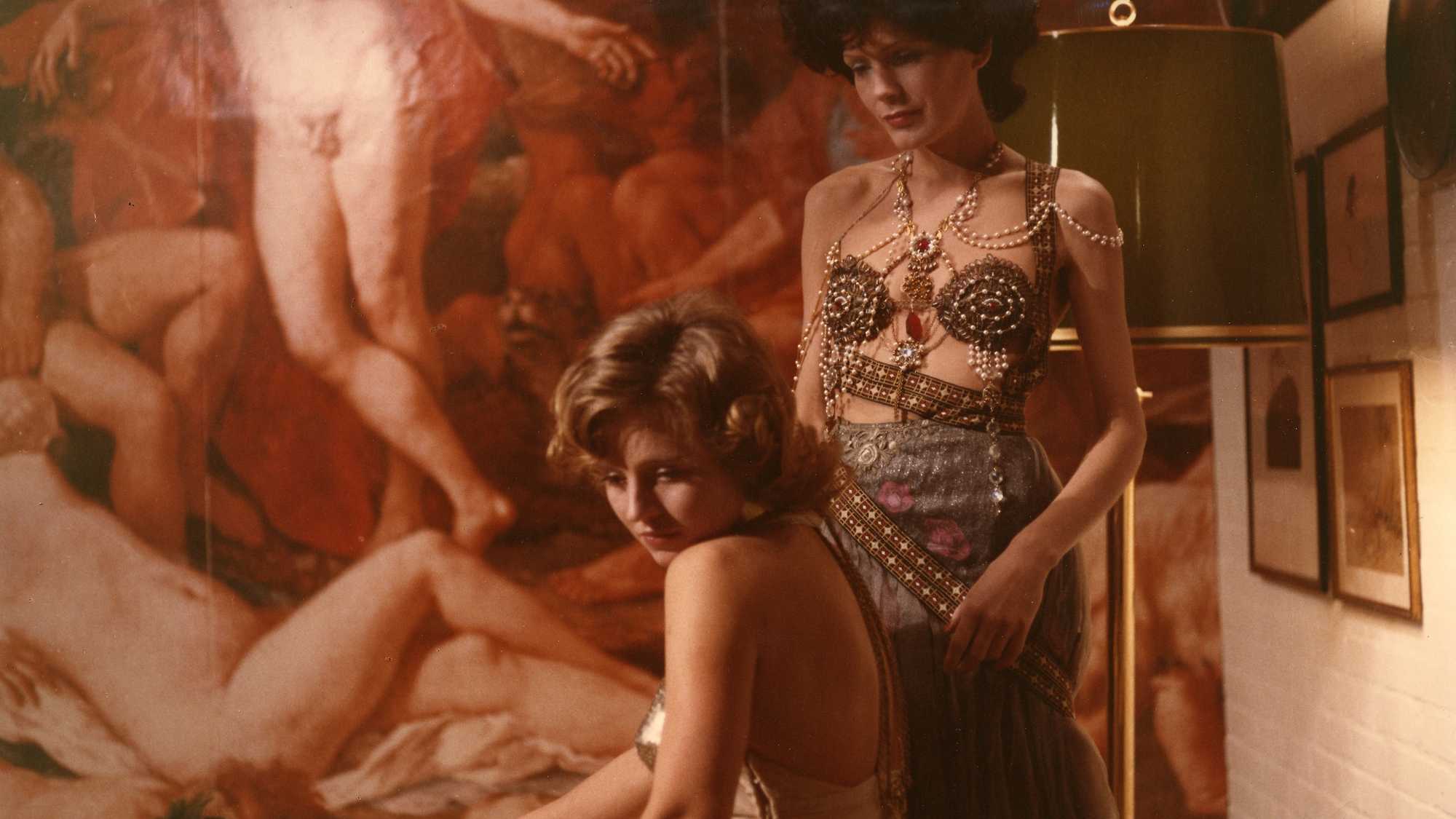 The Bitter Tears of Petra von Kant
1972
Die bitteren Tränen der Petra von Kant
Established in 1972 by Lindsay Shelton and the Wellington Film Society as the Wellington Film Festival, the first Festival screened seven films to broaden the limited options for filmgoers in the capital at the time. Those first few years set the standard for what the Whānau Mārama: New Zealand International Film Festival would become, with this year's programme offering more than 170 films screening in Wellington.
Among the highlights in those early years was The Bitter Tears of Petra von Kant, screened at the third Festival in 1974 – shortly after, three more Rainer Weiner Fassbinder films were screened in very quick succession. These became known as 'The Fassbinder Years', an extraordinary period when the enfant terrible of the New German Cinema directed 44 films, all before his death in 1982 at the age of 37.
Meanwhile, a young Bill Gosden was coming up through the ranks of the Film Society, and was heavily influenced by the works of Fassbinder. Bill even fashioned one of the Festival's most striking early posters out of stills from The Marriage of Maria Braun (Wellington Film Festival 1980). In later years as Director, Bill programmed Veronika Voss (Wellington Film Festival 1984) and Fassbinder films regularly appeared in the programme as retrospective screenings.
Bill's fascination with the man's work was more thoroughly expressed in his programming for New Zealand's film societies, who were treated to epic screenings of Fassbinder's 1980 15-hour Berlin Alexanderplatz (yes, we invented binge-watching) and such rarities as trippy TV movie Bremen Freedom (1972) and the now-suppressed Wildwechsel (1972).
Bill once joked that The Bitter Tears of Petra von Kant was a film he could happily programme every year. In his honour, we welcome it back to the Festival once more.
_____
Fassbinder's 1972 poison-pen love letter to the 50s melodramas of Douglas Sirk recasts his own troubled personal life in drag.
Imperious lesbian fashion designer Petra (a magnificent Margit Carstensen) tries to control coveted ingenue Karin (Fassbinder's breakthrough star Hanna Schygulla), while her assistant, Marlene (an unforgettable Irm Hermann), looks on in mute rage.
The claustrophobic drama is set against a spectacular backdrop of 70s décor and scored by a fabulous, truly Gosdenesque soundtrack of Verdi, The Platters and The Walker Brothers.
Operatic in a thoroughly modern manner, The Bitter Tears of Petra von Kant remains one of the best examples of Fassbinder's distinctive combination of arch style and emotional rawness. — Andrew Langridge