Five New Zealand Films Announced
Thursday 18 June 2020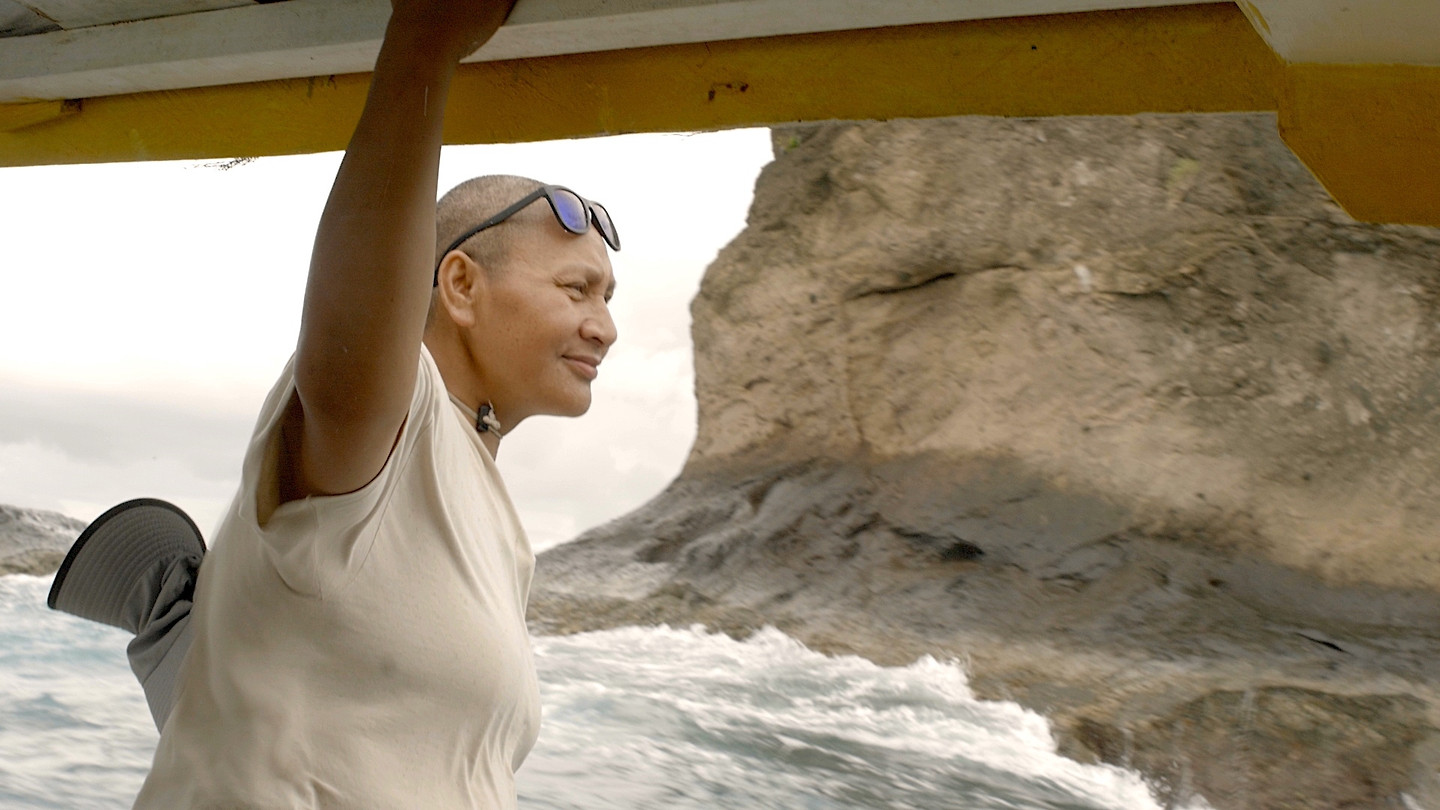 Four New Zealand documentaries will have their World Premiere screenings as part of Whānau Mārama: New Zealand International Film Festival 2020 At Home – Online, and at selected cinema screenings across the country.
And, for the first time ever the Festival will screen a Web Series in its entirety.
Festival Director Marten Rabarts said programming New Zealand films for the 2020 Festival has been challenging due to the impact of COVID-19 restrictions which brought shooting and post-production on a number of films to a halt or caused significant delay.
"We're very proud to present this programme of films from Aotearoa for this year's Festival. We've worked closely with all the filmmakers to ensure these films can be part of the Festival."
Marten adds that as well as screening online as part of NZIFF At Home – Online, all five Aotearoa films will also be screened in cinemas.
"As COVID-19 restrictions began lifting in New Zealand, we have been exploring options to present a selection of films in many of our favourite cinemas and venues, and this includes the five Aotearoa films. We expect to reach agreement in the coming days as to which cinemas will be welcoming us for the 2020 hybrid edition."
Details of screenings in cinemas and venues will be announced on Thursday 25 June alongside the announcement of the full festival programme.
The confirmed New Zealand films for 2020 are:
Before Everest
"I'd never share a rope with him" is about as damning a comment as anyone can make about a fellow mountaineer. Sir Edmund Hillary's words about Earle Riddiford in his last autobiography set the uneasy tone of this nuanced documentary by Earle's son Richard Riddiford. "In his final autobiography, Hillary wrote some fairly damning remarks about my father... Why had Hillary been so ungracious? ... He was as close to a god as a mortal could be in our country, but it had been my father who had helped get him there." — director Richard Riddiford

LOIMATA, The Sweetest Tears
Director Anna Marbrook honours the last voyage of the great waka maker, sailor and mentor Ema Siope in this chronicle of journeys – journeys of migration, spirituality, voyaging, healing and coming home. "A stirring and visually gripping documentary… honouring the life and times of great woman whose wake will be felt for years to come." — Michael Andrew, Asia Pacific Report

Rūrangi
Premiering their forthcoming web series as a special festival presentation, director Max Currie (Everything We Loved, NZIFF14) and writer Cole Meyers' queer and trans-positive drama swells with character, heart and filmic sophistication in ways rarely seen in the web series form. Rūrangi was previously selected for the prestigious Frameline – San Francisco LGBTQ+ Film Festival (June 2020) which was cancelled due to COVID-19. Rūrangi is fully worthy of its Film Festival world premiere and we're proud to be part of its journey into the world.

The Girl on the Bridge
In the increasing public discourse on mental health, Leanne Pooley's inspiring and fearless documentary tracks an extraordinary young woman's journey from suicide survivor to advocate for those struggling. The fact it leaves you hopeful and with tangible advice makes it vital viewing.
Tupaia's Endeavour – The Director's Cut
Re-edited from both the Māori Television series and with new material, Lala Rolls' fascinating quest to examine what happens to a Tahitian high priest and navigator when he travels across the Pacific – and further on towards England as a translator and guest (or is it as a living trophy?) – aboard Captain James Cook's HMS Endeavour.
The Aotearoa strand of films in Whānau Mārama: New Zealand International Film Festival is supported by Resene.