Film Festival to Make Hybrid History with 'Your Festival — Your Cinema' Offering
Thursday 2 July 2020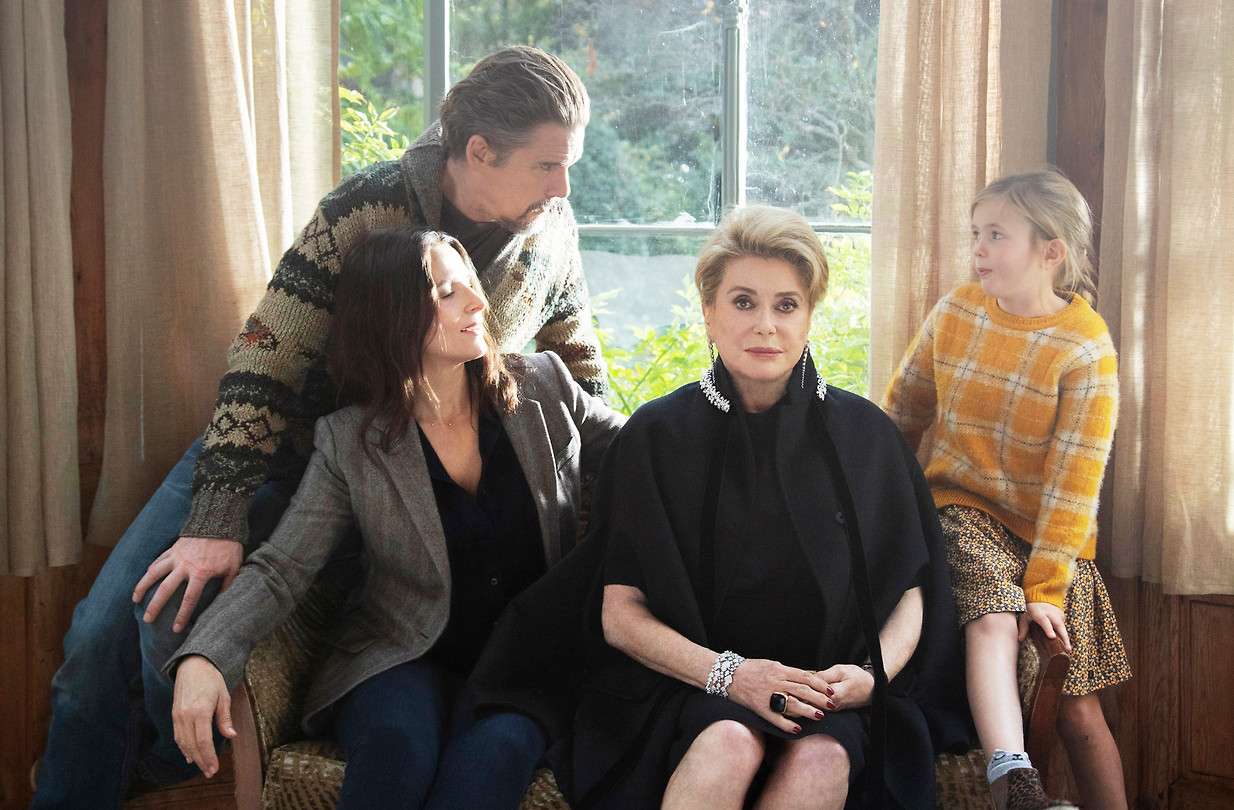 New Zealand leads upcoming hybrid editions of Venice, TIFF (Toronto International Film Festival) and Locarno film festivals confirmed for August and September 2020.
The unique situation has come about since New Zealand's COVID-19 restrictions eased, and cinemas and venues have been able to reopen, resulting in 15 cinemas in eight cities around the country accepting the film festival's invitation to offer screenings to their dedicated local audiences.
Festival Director Marten Rabarts says: "This has been enormously complex to bring together and we are thankful to the independent filmmakers, international distributors and sales agents who have been flexible and enabled us to put together a capsule selection of films which we were then able to offer to cinemas.
"We are very pleased to be able deliver this unique option for film lovers around the country, who let us know loud and clear they would welcome a return of the festival to cinemas alongside our innovative online edition."
However, Marten added that all films would still be available online.
"In April when we announced that the film festival would be presented online, we made a commitment to present a programme of New Zealand premiere films available to anyone with a broadband connection and we are fulfilling that commitment – all 79 feature films and seven short film collections will be available online. Of those, 26 films will also be screened in cinemas, usually in advance of later online premieres which will then include live virtual discussions with the filmmakers from around the world."
Participating cinemas who accepted the invitation to be part of the 'Your Festival – Your Cinema' programme are: in Auckland, ASB Waterfront Theatre, Hollywood Avondale, Bridgeway Cinemas, Monterey Cinemas in Takapuna and Howick, and The Capitol Cinema; in Wellington, The Roxy Cinema and City Gallery; in Christchurch, Isaac Theatre Royal and Lumière Cinemas, as well at Rialto Tauranga, MTG Century Theatre in Napier, Len Lye Cinema in New Plymouth, Regent Dunedin and SBS St James Theatre in Gore.
"These cinemas and venues have shown their understanding of the extraordinary times we're navigating by accepting our invitation to be part of a hybrid festival and we see this return to cinemas also as a confirmation of our absolute determination to get the whole festival back into movie theatres where it belongs in 2021 and beyond."
Marten said that included in the programme of films were all five New Zealand features: Before Everest, LOIMATA, The Sweetest Tears, Rūrangi, The Girl on The Bridge and Tupaia's Endeavour: The Director's Cut, as well as New Zealand's Best Short Films and Ngā Whanaunga Māori Pasifika Shorts.
Film producer and Chair of the New Zealand Film Festival Trust Catherine Fitzgerald adds: "Providing in-cinema premieres for these homegrown films in advance of their nationwide online presentation was a major priority for us in going ahead with a hybrid delivery.
"We are very pleased that all five feature films and the two short film collections will have their world premiere screenings in cinemas and attended by their cast crew and whānau. Premiere screenings are a unique and precious experience for everyone involved in the making of a film and the support of participating cinemas and venues enables us to continue a long and treasured tradition, unbroken by COVID-19, in 2020."
In-cinema Q&As will be scheduled for the New Zealand films at selected screenings with the filmmakers present.
Other highlights of the in-cinema programme include the opening night film True History of the Kelly Gang which will screen in 11 of the cinemas, the closing night film The County, and another world premiere – Steelers: The World's First Gay Rugby Club.
Your Festival – Your Cinema screenings cover a wide range of films and also include Relic, a film in the Incredibly Strange collection and, for younger film fans, Square Eyes (formerly For All Ages) film My Extraordinary Summer with Tess.
Tickets are on sale now for ASB Waterfront Theatre screenings, and already the world premiere screening of LOIMATA, The Sweetest Tears has sold out with an extra screening added. Tickets for other screenings will go on sale over the next 10 days.
Find out all details here